Press Release
Mold Making and Slip-Casting Workshop with Threshold Sculptor Jeremy Hatch
Friday, February 26, 2016 1:00 to 6:00 p.m.
Milwaukee, WI – The Charles Allis Art Museum has the pleasure of hosting a mold making and slip-casting workshop, with Threshold artist Jeremy Hatch. His life-size porcelain Treehouse has captured imaginations at the Charles Allis Art Museum since Threshold's opening in early November. It's sheer scale, masterful execution and haunting materiality concoct an experience unlike any other in the Allis mansion's French Parlor.
On Friday, February 26, from 1:00 to 6:00 p.m., Hatch will demonstrate mold making and casting techniques he uses in his studio. Four hours of the workshop will be dedicated to providing insights into mold making and casting processes, while attendees participate in a group porcelain casting project. At 5:00 p.m., attendees will enjoy a glass of wine and discuss innovations and discoveries that have taken place.
Specific concepts to be covered include:
Approaches to multiple-part molds, tips on working with plaster, prototyping methods, and how to add elements to your existing molds, as well as materials that can be used.
Casting porcelain slip, timing your castings, releasing a mold, and working with newly cast porcelain.
Jeremy Hatch will be providing lock molds from Matter of Time (affection, affliction) for the class to practice porcelain casting with. Attendees will have time to cast several locks over the afternoon, and can either add them to a porcelain chain link fence, or take them home.
This four-hour workshop is $25 | $20 Museum Members | $15 Students. Space is limited, so please purchase tickets in advance through Brown Paper Tickets at the following web address: http://slipcast.bpt.me/
About Jeremy Hatch
Jeremy Hatch is an artist who is best known for his large-scale cast porcelain sculpture. He received an MFA (2003) from the New York State College of Ceramics at Alfred University, and a BFA from Emily Carr University (2000). Since 2000 Hatch has been active in solo exhibitions, collaborative projects and group shows at a diverse number of venues including: The Canadian Clay and Glass Gallery, Waterloo, The Urban Institute for Contemporary Art, Grand Rapids, The Icheon World Ceramic Center, Icheon, Korea, The Holter Museum, Helena, Montana, and the Duolun Museum of Contemporary Art, Shanghai, China. His work has been the subject of reviews and articles in Ceramics Monthly, Azure Magazine among others. Hatch has been the recipient of residencies at the Watershed Center for the Ceramic Arts, The Archie Bray Foundation, The European Ceramic Work Center, Bemis Center for Contemporary Art, the Art/Industry Program at Kohler Co.pany, and Medalta. He is currently an assistant professor at Montana State University.
Workshop Details
When: Friday, February 26, 2016
Time: 1:00 to 6:00 p.m.
Where: Charles Allis Art Museum, 1801 N. Prospect Avenue
Tickets: $25 | $20 Museum Members | $15 Students
Purchase Tickets: Purchase advanced tickets online at Brown Paper Tickets at, http://slipcast.bpt.me/ . First come first served while tickets last.
About Threshold
This winter, the Charles Allis Art Museum transforms to host Threshold, an exhibition that explores psychological interiority through the integration of contemporary art with the sumptuous spaces in the museum. Every room in the Allis mansion will become a conduit for experiencing fear, fragility, wonder and desire. Facilitated through a variety of media technologies, Threshold draws upon the affective qualities of glass, porcelain, light, soil, fur and sound to explore corporeal and emotional relationships. Organized by artist and guest curator Niki Johnson, Threshold features twenty-five nationally and internationally recognized artists, craftsmen and musicians.
Exhibiting Artists
Colin Britton, Simon Bukhave, Holly Cole, Michelle Erickson, David R. Harper, Anne Harris, Jeremy Hatch, Kim Hindman, Jed Jackson, Niki Johnson, Kayle Karbowski, Toby Kaufmann-Buhler, William Kentridge, Beth Lipman, Chole Mackinnon, Linda Marcus, Greely Myatt, Heidi Parkes, Catherine B. Peña, Brian Ritchie, Paul Sacaridiz, Kyle Seis, Julie VonDerVellen, Christina A. West, Glenn Williams          
Contributing Wisconsin Institutions
Milwaukee Art Museum, Wisconsin Museum of Quilts & Fiber Arts, Marcus Corporation, Chipstone Foundation, Brenner Brewing Company
Written Contributions
Brandi Rogers & Nathaniel Stern
About the Charles Allis Art Museum
On the National Registry of Historic Places, the lavish 1911 home of Charles and Sarah Allis contains a world-class art collection that spans more than 2,000 years and includes impressive Classic antiquities, Renaissance bronzes, Asian ceramics and stunning decorative arts.   Changing exhibitions feature local and regional artists, making the museum a vibrant center for Wisconsin arts not to be missed. The Museum is located at 1801 N. Prospect Avenue, one block north of Brady Street on Royall Place. Public hours: Wednesday – Sunday, 1-5 p.m. General Admission: $7/adult, $5/student, senior (62+) and veterans, Free for museum members, children 12 & under, and active military. Visit us at www.charlesallis.org.
Mentioned in This Press Release
Recent Press Releases by Charles Allis Art Museum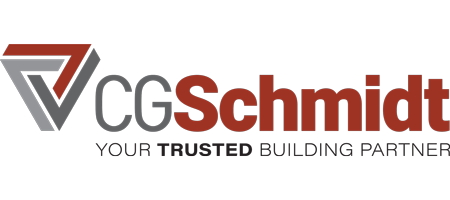 Apr 29th, 2020 by Charles Allis Art Museum
Students invited to submit building and construction questions; new educational videos released weekly