Press Release
Milwaukee Opera Theatre presents: THE STORY OF MY LIFE
Music and Lyrics by Neil Bartram / Book by Brian Hill
Remember forgetting your first friend? A love story about friendship, set in a bookstore, just in time for the holidays…
Performance Dates and Times: *Note late start time for most performances*
Thursday, December 3 at 9:00 PM
Friday, December 4 at 9:00 PM
Saturday, December 5 at 9:00 PM
Thursday, December 10 at 9:00 PM
Friday, December 11 at 9:00 PM
Saturday, December 12 at 9:00 PM
Sunday, December 13 at 7:00 PM
Tickets:
$25 General Admission
$15 Students / Artists
Order online at storyofmylife.brownpapertickets.com or by calling 1-800-838-3006
Location:
Boswell Book Company, 2559 N. Downer Ave. Milwaukee, WI 53211
The Story of My Life lasts approximately 90 minutes with no intermission.
The creative team:
Stage Direction: C. Michael Wright
Music Direction: Anne Van Deusen
Costume Design: Jason Orlenko
Lighting Design: Antishadows LLC
Featuring:
Doug Clemons as Alvin Kelby (the friend who stayed home)
Adam Estes as Thomas Weaver (the friend who moved away)
For more information: www.milwaukeeoperatheatre.org
Contact: Jill Anna Ponasik
Artistic Director, Milwaukee Opera Theatre
917-684-0512
Bios:
C. Michael Wright (Stage Director): Since 2005, Michael has served as Producing Artistic Director of Milwaukee Chamber Theatre, where he has directed numerous productions including THE TRAIN DRIVER, THE GOOD FATHER, UNDERNEATH THE LINTEL, HEROES, DRIVING MISS DAISY, THE LION IN WINTER, PICNIC, BROOKLYN BOY, THE DALY NEWS and DICKENS IN AMERICA (which he also directed at American Players Theatre). Since moving to Wisconsin in 1988, he has been responsible for well over 75 productions. Other favorites have been A NIGHT IN NOVEMBER at Next Act Theatre, Madison Repertory Theatre and Riverside Theatre, THE SYRINGA TREE for Renaissance Theaterworks, American Players Theatre and Delaware Theatre Company and LOBBY HERO for Madison Repertory Theatre. Michael has been acting professionally for 38 years, having appeared in regional theatres all across the country, as well as in "MASTER HAROLD"…and the boys on Broadway, in Israel and in the national tour. His most recent performance was as Serge in 'ART' at Milwaukee Chamber Theatre. In 2009, Michael was honored with an "Artist of the Year" award by the City of Milwaukee Arts Board.
Anne Van Deusen (Music Director) is a pianist, accompanist and music director. Her work with local companies includes: Skylight Music Theatre, Florentine Opera, Milwaukee Ballet, First Stage Children's Theatre, In Tandem Theatre, Off the Wall Theatre and Waukesha Civic Theatre. Anne has worked at area schools, including UW-Milwaukee, Carroll University, Alverno College, and the Wauwatosa, Waukesha and West Allis school districts, with vocalists and instrumentalists of all ages and abilities. Anne is the Director of Music at St. Thomas of Canterbury Church in Greendale.
Doug Clemons (Alvin): Thrilled to be returning to MOT, recent credits include JAMES AND THE GIANT PEACH (Grasshopper) at First Stage, PASSING BY (Edison) at the New York/Chicago Musical Theatre Festival, THE WIZARD OF OZ (Tin Man) and HAIR (Claude) at Skylight Music Theatre. Other credits include WAITING…A SONG CYCLE (Will) at NYC's Cherry Lane Theatre and backup vocals for Michael Bublé. Upcoming: THE VIEW FROM HERE (Umbrella Group) and ERNEST IN LOVE (In Tandem Theatre). www.DougClemons.com; @DougClemons
Adam Estes (Thomas): Theatrical credits include ANNIE GET YOUR GUN starring Patti Lupone (Ravinia Festival); TURN OF THE CENTURY starring Jeff Daniels and directed by Tommy Tune (Goodman Theatre); Sparky in FOREVER PLAID, Larry Andrews in THE ANDREWS BROTHERS, ROUTE 66 (Milwaukee Repertory Theatre); Greg in A CHORUS LINE Line, Chantal in LA CAGE AUX FOLLES (Marriott Lincolnshire); the Emcee in CABARET, Jeff in [TITLE OF SHOW] (Lake Dillon Theatre Company); and Nathan in THRILL ME (In Tandem Theatre). Other theatrical credits include performances with The Paramount, Writers' Theatre, Madison Repertory Theatre, Peninsula Players, Florentine Opera, First Stage Children's Theatre, Skylight Music Theatre and The Fireside. Adam has also appeared in numerous TV commercials and has recorded extensively for Hal Leonard. He studied Musical Theatre at Illinois Wesleyan University.

A personal connection from cast member Doug Clemons…
Anne Van Duesen first introduced me to The Story of My Life about 5 years ago. She handed me the CD and said "This is a fabulous show and we need to do it someday." Since Anne is a person of flawless taste, I was excited. The Story of My Life, from its first beat, is gorgeous musical storytelling. We have all had people drift through our lives for a reason and a season, but we rarely take the time to stop and think about everything we've gained from them. While hearing this story, it's impossible not to remember the people in your past that shaped who you are. Even after years of listening, I still remember new stories from my own life that made me who I am.
And one from Jill Anna…
At Milwaukee Opera Theatre, we tend to go where the artists lead us. In the summer of 2014, we convened a table of 12 artists/board members/opera lovers to share a meal at our house and discuss the future of MOT. After carbo-loading, the talk turned to dream projects. Doug Clemons was there. So was Michael Wright. Doug mentioned this little show called The Story of My Life. Michael ordered the cast recording. So did I. A few days later, I ran into Anne Van Deusen. I mentioned the possibility of working together on The Story of My Life. She immediately said "YES!" (and she may have cried a little bit). Within hours, Adam Estes sent me an email saying he had heard we might be doing The Story of My Life. I mentioned this all to Michael Wright, included the fact that I was considering a bookstore as a venue, and he sent me an email saying, "Is there any possibility that I could direct it for you?!?" Voila. And with that, a little Story of My Life dream team practically assembled itself.
The Story of My Life traces the thirty-year friendship of Thomas Weaver, a successful novelist living the dream in a big city, and Alvin Kelby, the inspiration behind his popular stories who stayed behind in small town America to manage his father's bookstore. After Alvin's unexpected death,
Thomas travels home to deliver his friend's eulogy. In a series of flashbacks both comic and poignant, Thomas recounts the course of their friendship from youthful infatuation to disillusionment and estrangement, ultimately finding redemption in the stories that shaped their lives.
Presented with help from our friends at Milwaukee Chamber Theatre, The Story of My Life will warm hearts and feed souls this holiday season.
Please note: Our curtain time is 9:00 PM for most performances because The Story of My Life is taking place in a working bookstore during their busiest month of the year. Thank you Boswell Books for letting us get away with that!
"It's the first time in my career that I have done a production that inspires me to call my friends and family after the curtain call."
–Actor, Will Chase
Milwaukee Opera Theatre creates dynamic, singer-centered art by exploring the beauty of the human voice, sparking the imagination of both audiences and artists and transforming the bountiful landscape of classic and contemporary lyric theatre.
Mentioned in This Press Release
Recent Press Releases by Milwaukee Opera Theatre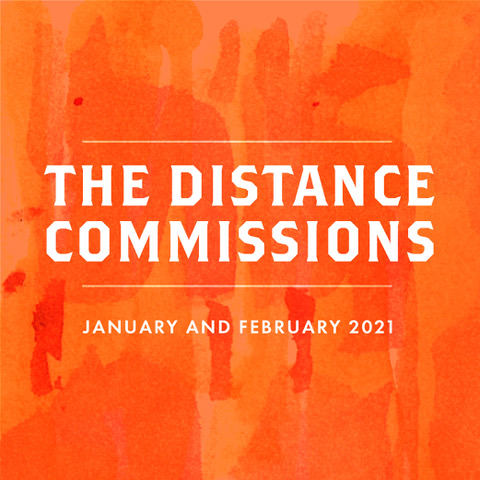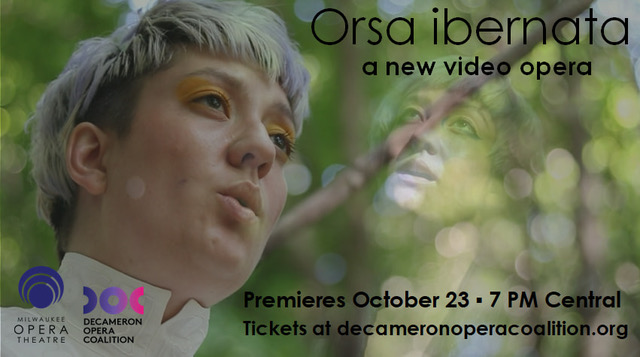 Oct 8th, 2019 by Milwaukee Opera Theatre
Ancient Prophecies | Modern Revelations. Music by Orlande de Lassus and Amanda Schoofs | Poetry by Amanda Schoofs