Press Release
Milwaukee Opera Theatre joins national opera collaboration!
decameronoperacoalition.org
In the most ambitious operatic commission to emerge from the global pandemic, the newly formed Decameron Opera Coalition, comprised of nine US- based companies and one creative team, will premiere Tales from a Safe Distance with a multi-week virtual release, in October 2020. This bold new work is inspired by an historic text, Boccaccio's The Decameron. A masterwork of classical Italian literature, The Decameron is the tale of ten people who are quarantined together outside of Florence during the Black Plague in the 14th Century. Tales from a Safe Distance reimagines this story, to reflect the way people are connecting with each other through technology during this extraordinary time in the world's history. Episodes will be released weekly, featuring multiple stories from participating companies and unique creative teams.
The host of the project, providing a musical and dramatic prologue & epilogue for this unique and unforgettable new work, is the acclaimed Italian bass- baritone Luca Pisaroni.
Tickets are $15 and are available now at decameronoperacoalition.org. One ticket provides access to all four Episodes, and episodes remain available for streaming after their premiere.
Streaming premieres:
Episode 1: Friday, October 9 at 7:00 Central
Episode 2: Friday, October 16 at 7:00 Central
Episode 3: Friday, October 23 at 7:00 Central
Episode 4: Friday, October 30 at 7:00 Central
About the Project:
The Decameron Opera Coalition aims to keep opera vibrant, new work thriving, singers singing, and audiences enthralled, even in these alarming times, through a new collaboration of unprecedented scope. Nine independent opera companies from across the United States: Resonance Works [Pittsburgh], Lyric Opera of the North [Duluth], UrbanArias [Washington DC], Bare Opera [NYC], Opera in the Heights [Houston], Chicago Fringe Opera, Milwaukee Opera Theatre, Fargo-Moorhead Opera, and An Opera Theatre [Minneapolis], along with composer and librettist Peter Hilliard and Matt Boresi (The Last American Hammer) comprise the Coalition. In total, ten teams of contemporary opera's most vital and diverse creative voices have been commissioned to illuminate America's indispensable indie opera scene, with a dedication to new sounds, unparalleled storytelling, and underrepresented voices. Independent opera companies are where new audiences are born, where discerning opera appetites are fed, where new work is incubated, and where talent is nurtured.
Contact: Jill Anna Ponasik
Artistic Director | Milwaukee Opera Theatre jillannaponasik@gmail.com | 917-684-0512 milwaukeeoperatheatre.org
Milwaukee Opera Theatre creates dynamic, singer-centered art by exploring the beauty of the human voice, sparking the imagination of both audiences and artists and transforming the bountiful landscape of classic and contemporary lyric theatre.
Mentioned in This Press Release
Recent Press Releases by Milwaukee Opera Theatre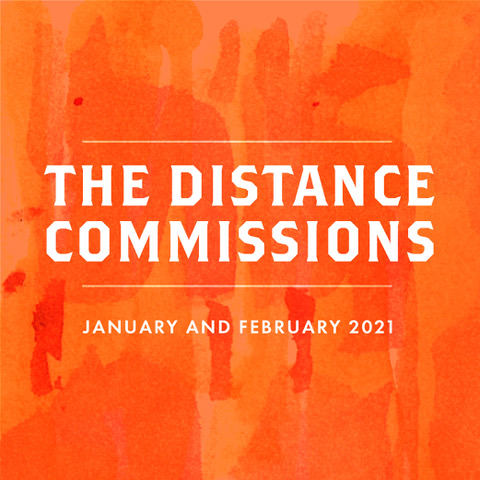 Oct 8th, 2019 by Milwaukee Opera Theatre
Ancient Prophecies | Modern Revelations. Music by Orlande de Lassus and Amanda Schoofs | Poetry by Amanda Schoofs