Press Release
Milwaukee Film Festival Announces Full 2015 Lineup
Festival to open with Youth; Oscar winner Paolo Sorrentino's new film stars Michael Caine & Harvey Keitel. Award-winning films plentiful in Documentary Festival Favorites and Worldviews programs
MILWAUKEE – Thursday, September 3, 2015 – The 7th Annual Milwaukee Film Festival, presented by the Milwaukee Journal Sentinel, announces its entire film lineup for the 2015 Milwaukee Film Festival.
Opening the festival is Youth, the most recent work from Italian director Paolo Sorrentino, who earned the 2014 Academy Award for Best Foreign Language Film with his film The Great Beauty. A beautifully shot drama, Youth follows Fred (Michael Caine), a retired longtime composer and conductor, who brings along his daughter (Rachel Weisz) and his best friend, renowned filmmaker, Mick (Harvey Keitel) who is working on his last screenplay, for a brief sojourn in the Swiss Alps.
Recipient of both the Documentary Grand Jury Prize and Audience Award at the SXSW Film Festival, the Milwaukee Film Festival Centerpiece film, Peace Officer, is one of several highly timely documentaries in this year's festival. The film follows the personal narrative of former Utah Sheriff William "Dub" Lawrence as he reels from the death of his son-in-law at the hands of Utah's SWAT Team, a unit Dub himself created. His personal story provides a lens through which larger issues of police militarization and the role of police officers are examined. Both the subject and filmmaking team are scheduled to attend.
"I am proud to present the incredibly moving and topical film Peace Officer as our Centerpiece selection," shares Artistic and Executive Director Jonathan Jackson. "It is vital and urgent filmmaking that deserves Oscar consideration."
Closing the festival is Raiders!, a hilarious documentary about Chris Strompolos and Eric Zala, who spent their teenage years creating a shot-by-shot remake of the landmark 1981 Indiana Jones film, Raiders of the Lost Ark. Scheduled to attend are both director Jeremy Coon and the film's editor, Milwaukee's own Barry Poltermann, who also edited the cult favorite American Movie.
This year's festival will screen a total of 303 films (27 more than in 2014) – 118 features and 185 shorts – from 50 different countries. The Documentary Festival Favorites and Worldviews programs' lineups are also announced today, featuring forty of the most acclaimed films on the festival circuit today.
Program books for the 2015 Milwaukee Film Festival will be available to the general public starting Saturday, September 5 from 9 AM – 8 PM during both the East Town Farmer's Market and the WMSE Backyard BBQ in Cathedral Square Park. This will also be the last day to purchase festival passes and ticket 6-packs in person at an early discount rate.
2015 MILWAUKEE FILM FESTIVAL
SPOTLIGHT PRESENTATIONS – OPENING NIGHT, CENTERPIECE & CLOSING NIGHT
Presented by: Donald and Donna Baumgartner
Sponsored by: 88Nine Radio Milwaukee and Urban Milwaukee
If you can only make one screening, we are sorry for you and strongly suggest choosing one from this list. These crowd-pleasing presentations are perfect for first-time festival-goers and seasoned screen junkies alike.
For the rest of the Spotlight Presentations films, please see the press release dated Wednesday, September 2.
OPENING NIGHT
Youth
(Italy, France, Switzerland, United Kingdom / 2015 / Director: Paolo Sorrentino)
Trailer: https://www.youtube.com/watch?v=-T7CM4di_0c
An early Oscar front-runner, Youth combines an amazing cast (Michael Caine, Rachel Weisz, and Harvey Keitel) and director (Paolo Sorrentino, whose The Great Beauty was the 2014 Foreign Language Oscar winner and 2013 Milwaukee Film Members-Only screening) for a deeply moving meditation on life and love. Filled with exquisite imagery, the film follows Fred (Caine), a retired longtime composer and conductor, who brings along his daughter (Weisz) and best friend, renowned filmmaker, Mick (Keitel) who is working on his last screenplay, for a brief sojourn in the Swiss Alps. As they reflect on their shared past, the men realize some of the most formative experiences can come later in life. Caine and Keitel give two of their finest performances.
FESTIVAL CENTERPIECE
Peace Officer
(USA / 2015 / Directors: Brad Barber, Scott Christopherson)
Trailer: https://www.youtube.com/watch?v=9I_zlN63LTs
Former Utah sheriff William "Dub" Lawrence is as familiar with the militarization of law enforcement as one could possibly be—founder of Utah's first SWAT team, he presided over numerous drug busts and raids. But in a cruel twist of fate, he bared witness 30 years later to his son-in-law's controversial death at the hands of the very unit he created. Utterly of the moment, Peace Officer follows Dub's efforts to uncover the truth behind his tragedy while researching officer-related shootings that happened nearby. This Oscar-worthy exposé that shows the ever-widening gulf between the police and those they're sworn to protect is appointment viewing in a country where unarmed protesters and innocent civilians are often being seen as threats.
CLOSING NIGHT
Raiders!
(USA / 2015 / Directors: Jeremy Coon, Tim Skousen)
Trailer: https://www.youtube.com/watch?v=C4UYBhDVm9k
In 1981, Raiders of the Lost Ark dropped onto impressionable youngsters like a pulp-fueled megaton bomb, and while every kid wanted to be like Indiana Jones, teenagers Chris Strompolos and Eric Zala were determined to become him. What transpired over the next seven years as they remade Raiders shot for shot was the perfect storm of teen angst, creative determination, and lack of parental oversight as they hung from moving vehicles, recorded their first kisses, and set their mother's basement on fire. Yet, they were unable to create the classic airplane hangar sequence. Uproariously funny and achingly sweet, Raiders! is the must-be-seen-to-be-believed documentary chronicle of their effort, extended 30 years as the now-grown men try to record that elusive sequence.
2015 MILWAUKEE FILM FESTIVAL
DOCUMENTARY FESTIVAL FAVORITES
Presented by: Christine Symchych and Jim McNulty
Sponsored by: Shepherd Express

These stories seem too strange, sad, funny, and incredible to be true. But they are. Now you can witness them on the big screen through the best documentaries from the current festival circuit.
The Armor of Light
(USA / 2015 / Director: Abigail E. Disney)
Trailer: https://www.youtube.com/watch?v=hSP0Soy8ACk
The Armor of Light is the story of one evangelical minister's realization that his pro-life stance cannot exist in good conscience alongside a pro-gun one. Reverend Rob Schenck makes the bold decision to team with a grieving mother whose unarmed son was killed as a result of "stand your ground" laws and advocate for more strident gun control, despite his congregation's heavy support of the NRA. These unlikely allies (Schenck is an anti-abortion activist, while the mother is pro-choice) undertake a tumultuous journey in this thoughtful and complex documentary that proves moral lines need not be drawn by party lines.
Dreamcatcher
(United Kingdom / 2015 / Director: Kim Longinotto)
Trailer: https://www.youtube.com/watch?v=PMPXhevhw0U
If anyone can prove capable of getting through to the prostitutes, female prisoners, and at-risk teenagers in Chicago's inner city, it will be the remarkable real-life heroine Brenda Myers-Powell. Having spent her teenage years in a drug-induced haze and 25 years as a prostitute herself, Myers-Powell knows just how powerful providing support and rehabilitation to these women can prove to be. Dreamcatcher is a critically acclaimed, award-winning, street-level view of this truly inspirational woman and her incredible efforts to break the cycle of physical abuse and poverty. Fans of The Interrupters (MFF2011) shouldn't miss this!
Finders Keepers
(USA / 2015 / Directors: Bryan Carberry, Clay Tweel)
Trailer: https://vimeo.com/115297331
Your standard story of boy meets grill, Finders Keepers is equal parts absurd and empathetic, yet always hysterically funny. After winning a smoker at auction only to discover it contained the amputated leg of its former owner, a fame-hungry bargain hunter sees this grisly surprise as an opportunity to earn a little cash—but now the previous owner requests its safe return. A media frenzy erupts around this small-town feud, culminating in a courtroom battle as plaintiff and defendant go out on a limb to argue ownership in this uniquely American portrait of greed, fame, and redemption.
Havana Motor Club
(USA, Cuba / 2015 / Director: Bent-Jorgen Perlmutt)
Trailer: https://vimeo.com/123633476
The once-vibrant tradition of auto racing in Cuba has been underground for more than 50 years, with Fidel Castro having outlawed the act as an elitist practice in 1959. But national reforms are allowing Cuba's underground drag racing community to step out of the shadows and, hopefully, compete in the first sanctioned competition in over 50 years. Buoyed by a lively soundtrack, this character-driven documentary follows Cuba's best racers as they scrap and scrape together the parts to augment their classic American hot rods in the hopes of having the ingenuity to be the first to cross the finish line.
He Named Me Malala
(USA / 2015 / Director: Davis Guggenheim)
Trailer: https://www.youtube.com/watch?v=jtROMdwltJE
This is an intimate portrait of Nobel Peace Prize laureate Malala Yousafzai, who was targeted by the Taliban and severely wounded by a gunshot in Pakistan. The then-fifteen-year-old (she just turned eighteen) was singled out for advocating for girls' education, and the attack on her sparked an outcry from supporters around the world. She miraculously survived and is now a leading campaigner for girls' education globally as co-founder of the Malala Fund. Acclaimed documentarian Davis Guggenheim (An Inconvenient Truth, Waiting for 'Superman') shows us how Malala, her father, Zia, and her family are committed to fighting for education for all girls worldwide.
Hip Hop-eration
(New Zealand / 2014 / Director: Bryn Evans)
Trailer: https://vimeo.com/101680486
In New Zealand, a group of elderly Kiwis (ages ranging from 68 to 95) are putting their best dancing feet forward with one goal in mind: competing in Las Vegas at a worldwide hip-hop dance competition. Branded The Hip Op-eration, these spirited dancers are aiming to prove that, at their age, popping and locking isn't just confined to their joints. This is an inspirational, wildly funny, and altogether refreshing look at a brave group of people determined to prove the adage that age is just a number as they bump and grind their way into your heart.
How to Dance in Ohio
(USA / 2015 / Director: Alexandra Shiva)
Trailer: n/a
First kisses and school dances are considered traditional points of transition for American teenagers, but for those on the autism spectrum, these intimate rites of passage can prove terrifying exercises in social anxiety. Into this hormonal minefield steps a group of courageous kids from Columbus, OH, who, despite an array of developmental challenges, set out to have their own spring formal. A coming-of-age journey proving the miracle of human connection, How to Dance in Ohio is surprisingly funny and, at other times, heartbreaking as it takes us into the group therapy sessions and private lives of some remarkable young people.
Landfill Harmonic
(USA, Paraguay, Brazil / 2015 / Directors: Brad Allgood, Graham Townsley)
Trailer: https://vimeo.com/122542602
Taking the notion that one person's trash is another's treasure beyond one's wildest imagination, members of Paraguay's Recycled Orchestra of Cateura have forged all of their musical instruments out of repurposed goods from the massive landfill that looms over their neighborhood. Armed with a beautiful mission statement ("The world sends us garbage, we send back music") and newfound fame after their performance footage goes viral, the orchestra takes to the world stage, performing sold-out shows and spreading their joyful idealism. But when natural disaster strikes back home, the orchestra must band together and provide a message of hope to their beleaguered town in this inspirational portrait of perseverance.
The Look of Silence
(Denmark, Finland, Indonesia, Norway, United Kingdom / 2014 / Director: Joshua Oppenheimer)
Trailer: https://vimeo.com/127067516
A critically acclaimed companion piece to the breathtaking look into the heart of darkness that was The Act of Killing (the sensation of MFF2013), The Look of Silence approaches the 1960s Indonesian genocide not from the perspective of its perpetrators but the survivors. It is an unflinching glimpse into forgiveness and denial, every bit the equal of its Oscar-nominated predecessor. Refusing to raise his children in a society cowed into silence, a young man returns to the scene of these atrocities to confront what murderers remain and make them look at the past—a dangerous proposition when they remain in power.
Mala Mala
(USA, Puerto Rico / 2014 / Directors: Antonio Santini, Dan Sickles)
Trailer: https://www.youtube.com/watch?v=C3Gn_b38B6Q
A beautifully shot exaltation of Puerto Rico's transgender community, Mala Mala is an exuberant look into gender identity in an evolving era. We follow drag queens (not least of which is April Carrión from RuPaul's Drag Race), prostitutes, business owners, and others as they find themselves on the simultaneous frontlines of self-discovery and political activism and as they fight for equal treatment and acceptance from society. A candy-colored celebration that takes the time to sensitively and intimately explore the dark personal experiences that have shaped these trans folk, this is a timely portrait of a community on the rise.
My Love, Don't Cross That River
(South Korea / 2014 / Director: Moyoung Jin)
Trailer: https://vimeo.com/109219991
In what may be the most romantic documentary ever made (and the most successful Korean indie film of all time), we stay in a South Korean mountain village with 89-year-old Gyeyeul Kang and her husband, 98-year-old Byongman Jo, married for 76 years. We follow them over the course of a year, watching their intimate day-to-day routine (he picks flowers for her, she warms him by the hearth, they fall asleep with hands clasped tightly each night). But not even love can slow the passage of time, and this couple known locally as "100-year-old lovebirds" realizes their time together may be winding to a close.

Paper Tigers
(USA / 2015 / Director: James Redford)
Trailer: https://vimeo.com/110821029
An attempt to heal a broken system, Paper Tigers documents one rural community's effort to do right by some of its at-risk youth. Walla Walla, Washington's Lincoln Alternative High School is set at the epicenter of the community's problems, right at the intersection of drug abuse, gang activity, and violence. When the school principal learns new information about the effects of childhood trauma on developing brains, he implements a new strategy to help the students heal. Following six students (armed with personal diary cams) throughout the year, we see the value of an educational system based in love, understanding, and healing.
Radical Grace
(USA / 2015 / Directors: Rebecca Parrish)
Trailer: https://youtu.be/cFyLKlpVvYk
Following three fearless nuns who champion social justice and the equal treatment of women in the Catholic church at the risk of their placement in it, Radical Grace places us at the center of this struggle for the future of the church. When their platform of support for social and economic reform, the Affordable Care Act, and reintegration of ex-cons into society puts them directly in the crosshairs of the Vatican, these remarkable women refuse to back down—challenging the patriarchal system that values rules over people and winning over new converts (and a new pope) along the way.
Romeo is Bleeding
(USA / 2015 / Director: Jason Zeldes)
Trailer: https://vimeo.com/124903175
With gang warfare threatening to envelop the communities of Central and North Richmond, California, and his RAW Talent program being threatened with budget cuts, poet/mentor/creative director Donte Clark (himself mentored by educator Molly Raynor) channels all of the fears, anger, and unease he's feeling into an explosive adaptation of Shakespeare's Romeo and Juliet. An inspirational look at the power of art to imitate as well as transform lives and communities, Romeo is Bleeding is the story of a city on fire and how a group of young spoken-word artists band together to forge a new pathway beyond cyclical and senseless violence.
Sex(Ed): The Movie
(USA / 2014 / Director: Brenda Goodman)
Trailer: https://youtu.be/qZKksumq8qA
A hilarious history of a severely sticky subject, Sex(Ed): The Movie charts the evolution of sex education videos in our classrooms, with guides ranging from Donald Duck to Marcia Brady and videos ranging from embarrassing to… well, more embarrassing. The film documents an ever-changing landscape of shifting moral, cultural, and political values over 100 years of intimate advice regarding copulating, be it the permissive swinging '70s or the rigid abstinence-only campaigns of the '80s, as part of our culture's never-ending tradition of mortifying young kids in an effort to make sure they're informed. This is an essential look at our history of sex (mis-)education.
T-Rex
(USA / 2015 / Directors: Zackary Canepari, Drea Cooper)
Trailer: https://vimeo.com/45863496
Meet the fiercest teenager in America: boxing phenom Claressa "T-Rex" Shields, on the hunt for Olympic gold in 2012 (the first year women's boxing was included in the Summer Games). Determined to bring her family with her out of their challenging circumstances (her hometown is the economically depressed Flint, MI), Shields is the center of this crowd-pleasing story of female empowerment in the very non-feminine context of Olympic-level boxing. T-Rex is a stirring underdog story tracking one superlative athlete's dream and her steadfast determination to achieve it even in the face of insurmountable odds. Meet a new kind of American heroine.
TransFatty Lives
(USA / 2015 / Director: Patrick O'Brien)
Trailer: https://vimeo.com/123999591
Patrick O'Brien, aka charismatic Internet sensation TransFatty, spent his days partying and making bizarre art films. But a sudden diagnosis of ALS left him with a stark timeline: two to five years to live. Instead of accepting his fate, O'Brien pushed forward, finding love and embracing fatherhood even as physical faculties failed him one by one (10 years later, he communicated his editing instructions on this film through movement of his pupils). An unabashed self-portrait of a man's spirit growing as his body wilts, this Tribeca Film Festival Audience Award-winning documentary is a life-affirming look at one man's incredible will to live.
Unbranded
(USA / 2015 / Director: Phillip Baribeau)
Trailer: https://vimeo.com/118964179
Four men look to herd sixteen horses over 3,000 miles of the American West's toughest terrain of public lands (from Mexico to Canada) in the documentary adventure of a lifetime that is as exciting as the most action-packed Western. Out to prove the worth of their adopted mustangs and follow in the footsteps of the frontiersmen who preceded them, these best friends travel across exquisite landscapes and incur amazing peril on their journey across a vanishing frontier encroached upon by development and tourism. Unbranded is a throwback in every regard, a stirring celebration of those who run wild and free.
We Come as Friends
(France, Austria / 2014 / Director: Hubert Sauper)
Trailer: https://www.youtube.com/watch?v=E0MgQLk2OCQ
The director of the Oscar-nominated Darwin's Nightmare takes us on this modern odyssey, a dizzying, science fiction-like journey into the heart of Africa. At the moment when the Sudan, the continent's biggest country, is being divided into two nations, an old "civilizing" pathology re-emerges— that of colonialism, clash of empires, and new episodes of bloody (and holy) wars over land and resources. Chinese oil workers, U.N. peacekeepers, Sudanese warlords, and American evangelists ironically weave common ground in this documentary voyage made possible by the director's tiny, self-made flying machine built from tin and canvas.
Welcome to Leith
(USA / 2015 / Directors: Michael Beach Nichols, Christopher K. Walker)
Trailer: https://vimeo.com/85668727
The North Dakota town of Leith (population: 24) sees its community grow by one with the arrival of notorious white supremacist Craig Cobb, who begins buying up plots of land with the goal of taking over the local government and making the town a white nationalist stronghold. Tensions rise as free speech is put to the test by this attempted takeover, with the citizens of Leith scrambling to make sure their unwanted neighbor doesn't fulfill his chilling vision. An unsettling look at extremist views that still persist, Welcome to Leith is documentary as thriller, a pulse-pounding portrait of our melting pot brought to its boiling point.
2015 MILWAUKEE FILM FESTIVAL
WORLDVIEWS
Presented by: Marianne and Sheldon Lubar
Sponsored by: Lowlands Grand Cafés
Strong characters and compelling narratives dominate this category. Showcasing favorites from the global festival circuit, these films let you travel the world without leaving the cinema.
Amour Fou
(Austria, Luxembourg, Germany / 2014 / Director: Jessica Hausner)
Trailer: https://www.youtube.com/watch?v=rLsFy343V8g
Berlin, the Romantic Era. Poet Heinrich von Kleist is desperately searching for someone to enter into a pact with—one both of love and of death. But his desire to enter into such a suicide pact remains unrequited until he meets the enchanting Henriette, a woman whose terminal illness makes for a perfect match in this dark romantic comedy. Impeccably lensed and exquisitely designed, Amour Fou is an artfully crafted and wholly unusual examination of love and death, a remarkable recreation of this real-life figure's final days and a morbidly beautiful tragicomedy.
Behavior (Conducta)
(Cuba / 2014 / Director: Ernesto Daranas)
Trailer: https://youtu.be/0_UyFZOeh3c
A spirited septuagenarian teacher stands in defiance of an education system overrun by bureaucracy that threatens to sweep a troubled young student under the rug in this daring Cuban drama. The only hope macho eleven-year-old Chala has of overcoming his poverty-stricken upbringing (he trains fighting dogs to make money for his drug-addict mother) is through school and his sixth-grade teacher, Carmela, who has earned his begrudging respect and tentative friendship. But when misunderstood Chala is sent to reeducation school, Carmela must fight to preserve his future in this crowd-pleasing festival hit.
The Club
(Chile / 2015 / Director: Pablo Larraín)
Trailer: https://www.youtube.com/watch?v=e8c2DYoF7lA
Oscar-nominated director Pablo Larraín's (Tony Manero, Post Mortem, No) latest is a searing chamber drama that sets its sights not on oppression, but suppression—four exiled priests are living out their lives in anonymity (mostly training and betting on a racing greyhound) in a small seaside town until the arrival of a fifth triggers an unraveling of their quiet existence, forcing them to come to terms with their sins. A Chilean film that handles its ultra-serious material with precise, darkly comic execution, The Club fills the increasingly claustrophobic setting with grimy atmosphere, a provocative allegory that won't soon leave your thoughts.
Court
(India / 2014 / Director: Chaitanya Tamhane)
Trailer: https://www.youtube.com/watch?v=D0I6jtTXVco
A naturalistic courtroom drama that has racked up awards at nearly every festival it has played, Court is a fiercely intelligent look at India's broken judiciary system and the bureaucracy that perpetuates it. Narayan Kamble is a traveling troubadour who takes his socially activist folk songs around working-class communities in an effort to wake them to the wholesale inequality of their day-to-day lives, only to be brought to trial on trumped-up charges accusing him of inspiring a menial worker to commit suicide, setting the stage for class politics writ large.
Dearest (Qin ai de)
(China, Hong Kong / 2014 / Director: Peter Ho-Sun Chan)
Trailer: https://vimeo.com/104221333
Acclaimed Hong Kong director Peter Ho-Sun Chan (Perhaps Love) brings us this complex, suspense-filled melodrama of child abduction in China. Wen Jun, the proprietor of an Internet café in the huge southern city of Shenzhen, and his ex-wife, Xiaojuan, are bitterly divorced, busy parents. One day, kidnappers snatch their young son as he plays in the streets with his friends, leaving the parents distraught. With extraordinary commitment, they set out to find their lost son. Based on a child abduction that happened in Shenzhen in 2009, Dearest expertly dramatizes China's high rate of child kidnapping.
Difret
(Ethiopia / 2014 / Director: Zeresenay Berhane Mehari)
Trailer: https://www.youtube.com/watch?v=ZO5dXzTU_cY
In rural Ethiopia, it is not out of the ordinary for young women to be subjected to marriage abduction—a process by which their kidnappers become their husbands. Fourteen-year-old Hirut takes matters into her own hands, however, escaping her captors and shooting her would-be suitor dead. This would normally be a death sentence for a woman, but news of her brave actions reaches a fiercely independent female lawyer who aims to argue self-defense. Presented by Angelina Jolie, this riveting drama that won the audience award at Sundance and Berlin is a powerful reminder that gender equality is sometimes still a life-and-death struggle.
Excuse My French (Lamoakhzaa)
(Egypt / 2014 / Director: Amr Salama)
Trailer: https://www.youtube.com/watch?v=WH2xmxE8FUg
Precocious youngster Hany's upper-class existence is thrown into disarray when his father drops dead at dinner. With his mother no longer able to afford his private Christian school, Hany is thrown into the culture shock of public school, where he's mistaken for Muslim and does nothing to dissuade his classmates, seeing it as an opportunity to fit in. A hilarious coming-of-age comedy that tackles social discrimination and satirizes the Egyptian education system, it's no wonder the script for Excuse My French was held up by Egyptian censors for four years. Luckily for us, this warmly comic film now sees the light of day.
The Farewell Party (Mita tova)
(Israel, Germany / 2014 / Directors: Tal Granit, Sharon Maymon)
Trailer: https://www.youtube.com/watch?v=lU26gsCHtfc
A group of friends at a Jerusalem retirement home bands together to help their terminally ill friend end life on his own terms in this provocative dramedy that has proved a hit on the festival circuit. When the self-euthanizing device created by Ezekiel and his pensioner cohorts is used successfully, word leaks out among their peers, embroiling them in an ethical morass that only becomes greater when one in their own ranks seeks out its use. Witty and affecting, affording its elderly characters agency we rarely see in mainstream cinema, The Farewell Party tackles its controversial subject matter with good humor and poignancy.
Güeros
(Mexico / 2014 / Director: Alonso Ruizpalacios)
Trailer: https://www.youtube.com/watch?v=cm49CH4qtSg
An ill-timed water balloon deployment finds Tomas sent away to stay with his older brother Federico in Mexico City, with only a battered tape player and lone cassette. Upon arrival, Tomas is introduced to Fede's derelict lifestyle alongside roommate Santos. This includes siphoning electricity from their downstairs neighbor to pass the time when school is halted by a student strike. When Tomas learns of his rock idol's precarious health and physical proximity, it sends the trio on a whirlwind journey through the city in the hopes of meeting him. This is a delightful lark, riffing on the French New Wave movement and filled with sumptuous black-and-white photography.
A Hard Day (Kkeut-kka-ji-gan-da)
(South Korea / 2014 / Director: Kim Seong-Hun)
Trailer: https://www.youtube.com/watch?v=fMHH08BRAOg
A thrilling "master class in throat-squeezing, stomach-knotting suspense" (Hollywood Reporter) that nonetheless takes the time to craft exquisite set pieces of macabre comedy, A Hard Day follows harried detective Ko's titular day that begins with his mother's funeral and only gets worse from there. A hit-and-run accident coupled with an Internal Affairs investigation into his corrupt department's criminal activity tighten the vise grip on Ko's terrible, horrible, no good, very bad day in this breathlessly paced and expertly edited film. Trust us when we say you'll want to experience the wild twists of A Hard Day while shrieking and laughing alongside an audience.
The Kindergarten Teacher (Haganenet)
(Israel, France / 2014 / Director: Nadav Lapid)
Trailer: https://www.youtube.com/watch?v=CjEsKb2slZY
From festival alum Nadav Lapid (Policeman, MFF2012) comes this unsettling portrait of fascination curdled into obsession, as we follow a woman determined to nurture her five-year-old student's artistic talent no matter the personal cost. Nira, the titular teacher, is stunned by her student's poetry and wishes to cultivate his rare gift. But as her lessons begin to cross personal and professional boundaries, her determination to value beauty and poetry in a society that ignores it threatens to unravel her life in this bizarre and engrossing drama from one of the stalwarts of the new wave of Israeli cinema.
Margarita, with a Straw
(India / 2014 / Directors: Shonali Bose, Nilesh Maniyar)
Trailer: https://www.youtube.com/watch?v=JDh7n6bte-c
Laila (an astonishing turn from French-Indian actress Kalki Koechlin) is a spirited university student, undeterred by her cerebral palsy from having the traditional college experience, romance and all. A transfer from Delhi University to NYU, she finds herself in an entirely new world in more ways than one. A relationship is struck with a fiery female activist on campus, one that allows for an awakening both creatively and sexually. An inspirational love story tackling subject matter rarely explored with lightheartedness, director Shonali Bose's Toronto International Film Festival award-winning drama is joyous cinema that is bound to win your heart.
One for the Road (En el último trago)
(Mexico / 2014 / Director: Jack Zagha Kababie)
Trailer: https://www.youtube.com/watch?v=Q0nH7_iL6tA
Three octogenarian friends embark on a road trip to fulfill their friend's final wish in this heartfelt Spanish comedy. He wishes for his prized possession—a napkin with a draft of a song by legendary Ranchera singer José Alfredo Jiménez—to be bequeathed to Jiménez's official museum. The trio embarks on a journey in defiance of loved ones and fears for their safety, engaging in a series of comic adventures that remind them that their golden years need not be spent solely reflecting on past memories. They can, in fact, be an opportunity to create entirely new ones.
Run Boy Run (Lauf junge lauf)
(Germany, France / 2014 / Director: Pepe Danquart)
Trailer: https://www.youtube.com/watch?v=njjdP3gZ_pk
The remarkable true story of a Polish boy's solitary struggle to outlast the Nazi occupation is given the epic treatment it deserves in Run Boy Run. Young Srulik (stirringly portrayed by twin brothers Andrzej and Kamil Tkacz) escapes the Warsaw ghetto into the woods, where he learns to evade capture and subsist on scraps. But a harsh winter forces him into civilization, where he must rely on the kindness of strangers and overcome betrayal if he intends to survive. Based on a best-selling book and brought to vivid life by Oscar-winning director Pepe Danquart, this Holocaust drama has won festival awards worldwide.
The Second Mother (Que Horas Ela Volta?)
(Brazil / 2015 / Director: Anna Muylaert)
Trailer: https://www.youtube.com/watch?v=SOrbWcObwR4
A contemporary take on the upstairs-downstairs melodrama, The Second Mother is a warmly humorous character study of a live-in housekeeper in Sao Paulo and the estranged daughter who comes to stay with her and the family she tends to. While working-class heroine Val is proud of the work she does for her employer, her daughter Jessica (in town to enroll in university) is less than impressed, upsetting the household status quo and throwing into question hierarchies and social structures long since established. Val is led to question where her loyalty resides—with her proxy family or with her own flesh and blood.
Theeb
(United Arab Emirates, Qatar, Jordan, United Kingdom / 2014 / Director: Naji Abu Nowar)
Trailer: https://vimeo.com/137044587
It is 1916, in a remote province of the Ottoman Empire, with dangers encroaching from all sides (the First World War and the Great Arab Revolt, to name two). Young Bedouin Theeb undertakes a crash course in survival when he stows away on his brother Hussein's journey of escorting a British soldier through dangerous desert terrain to a distant wellspring in this modern classic adventure film. Shot on many of the same locations as the David Lean masterpiece Lawrence of Arabia, Theeb doesn't wilt under such comparisons. This is a rousing adventure/coming-of-age story that provides epic drama without losing sight of its human focus.
Viktoria
(Romania, Bulgaria / 2014 / Director: Maya Vitkova)
Trailer: https://vimeo.com/124553076
A woman's desire to escape the throes of Communist Bulgaria is thwarted by the birth of her daughter, Viktoria, who, despite being born without a belly button, is declared the "Socialist Bulgaria Baby of the Decade," becoming an immediate cause célèbre of the apparatchiki. We follow them through this darkly comic absurdist epic, as both familial and political terrain shift under their feet with the collapse of the Communist regime, possibly allowing for mother and daughter to reconcile. Maya Vitkova's directorial debut is a surrealist, visually driven marvel stacked with indelible imagery and a perfectly calibrated sense of the absurd.
Villa Touma
(Palestine / 2014 / Director: Suha Arraf)
Trailer: https://www.youtube.com/watch?v=jMg-SWePBgw
A Palestinian household trapped in amber is awoken by the arrival of an orphaned niece in this family drama, from the co-writer of Lemon Tree (MFF2009) and The Syrian Bride. Teenaged Badia is made to live with her three aunts, women whose fashion and behavior are relics of the past, and their plans to make her a proper lady and marry her off prove disastrous. Villa Touma comes to our festival as a "stateless picture," a Palestinian story funded by Israel and disowned by both—an example of life imitating art in the case of a movie steeped in Arab-Israeli conflict.
The Wonders (Le meraviglie)
(Italy, Switzerland, Germany / 2014 / Director: Alice Rohrwacher)
Trailer: https://vimeo.com/119395803
An evocative coming-of-age tale set on the fringes of society, The Wonders (winner of the Cannes Grand Prize) is a Fellini-esque portrait of the magical thinking of adolescence. Young Gelsomina is being groomed to take over her father's simple beekeeping and honey production business (in addition to caring for her younger sisters), with little consideration given to her feelings on the matter. An incursion from a garish and surreal reality TV show competition in search of Italy's "Most Traditional Family" (hosted by a wonderful Monica Bellucci) only serves to exacerbate the push and pull between their simple life and fast-encroaching modernity.
Zouzou
(France / 2014 / Director: Blandine Lenoir)
Trailer: https://www.youtube.com/watch?v=MWH8In39wvk
Family matriarch Solange welcomes her three adult daughters home for a weekend of revelry and catching up (and also maybe introducing the kids to her stodgy new beau). This de facto family reunion turns into a manhunt when 14-year-old granddaughter Zouzou skips out after being caught in flagrante delicto with her young love. An unapologetic examination of female desire, this bawdy French comedy tackles head-on the friction of family tradition colliding with modernity, as this family learns a little too much about one another's love lives while also enacting compromise, forgiveness, and acceptance over the course of one crazy night.
The 2015 Milwaukee Film Festival runs September 24 – October 8, 2015 at the Landmark Oriental Theatre, Landmark Downer Theatre, Fox-Bay Cinema Grill, Times Cinema and Avalon Theater. Passes and ticket 6-Packs for the 2015 Milwaukee Film Festival are currently available at discounted rates exclusively online at mkefilm.org/tickets. 
Tickets for individual screenings will be available through the Milwaukee Film Festival Box Office starting September 9 for Milwaukee Film Members and September 10 for the General Public.
About Milwaukee Film
Film can entertain, educate, and empower. It can bring change on levels both intimate and epic. And it's at its best as a communal viewing experience, with the best possible sound and projection. As a non-profit cultural institution, Milwaukee Film's mission is to communicate all of this to the city that we love, in a way that is both true and unique to Milwaukee.
Visit mkefilm.org for information on the film festival and the organization, membership, special events, and to sign up for the weekly email newsletter (mkefilm.org/newsletter). Connect with Milwaukee Film on Facebook (facebook.com/MilwaukeeFilm), Twitter (twitter.com/mkefilm), Instagram (instagram.com/mkefilm), and the Milwaukee Film blog (mkefilm.org/news).
The 7th Annual Milwaukee Film Festival will be held September 24-October 8, 2015.
About the Milwaukee Film Board of Directors
Milwaukee Film's independent board is made up of the following members: Chris Abele (Past President); John P. Bania; Donna Baumgartner; Tina Chang; Dr. Robert M. Davis; Michael Drescher; Karen Ellenbecker; Jeff Fitzsimmons; Alexander P. Fraser; Cecelia Gore; Bill Haberman (Past President); Carmen Haberman; Susan Haise; Katie Heil; Patti Keating Kahn; Michael G. Klein; Tracey L. Klein (President); Kenneth C. Krei; Mary Ann LaBahn; Alexander Lasry; Steve Laughlin (Past President); Emilia Layden; Marianne Lubar; Sara Meaney; Steve Mech; Barry Poltermann; Bob Pothier; Joseph A. Rock; Dave Stamm; Julia Taylor; John Utz. Emeritus members: Tom Barrett, Jacqueline Strayer.
NOTE: This press release was submitted to Urban Milwaukee and was not written by an Urban Milwaukee writer. It has not been verified for its accuracy or completeness.
Mentioned in This Press Release
Recent Press Releases by Milwaukee Film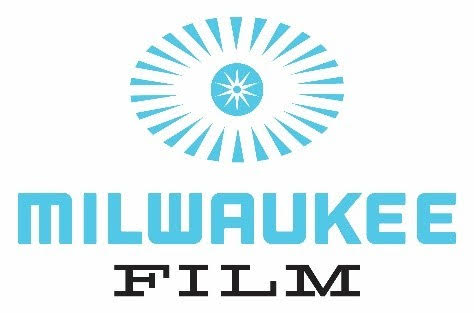 May 10th, 2023 by Milwaukee Film
Milwaukee Film is also pleased to announce the dates for the 16th annual Milwaukee Film Festival, which is set to occur April 11-25, 2024.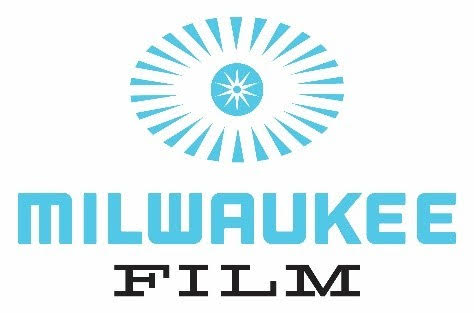 May 9th, 2023 by Milwaukee Film
Gala event to include the film's cast and crew, as well as gay rights leaders from across the state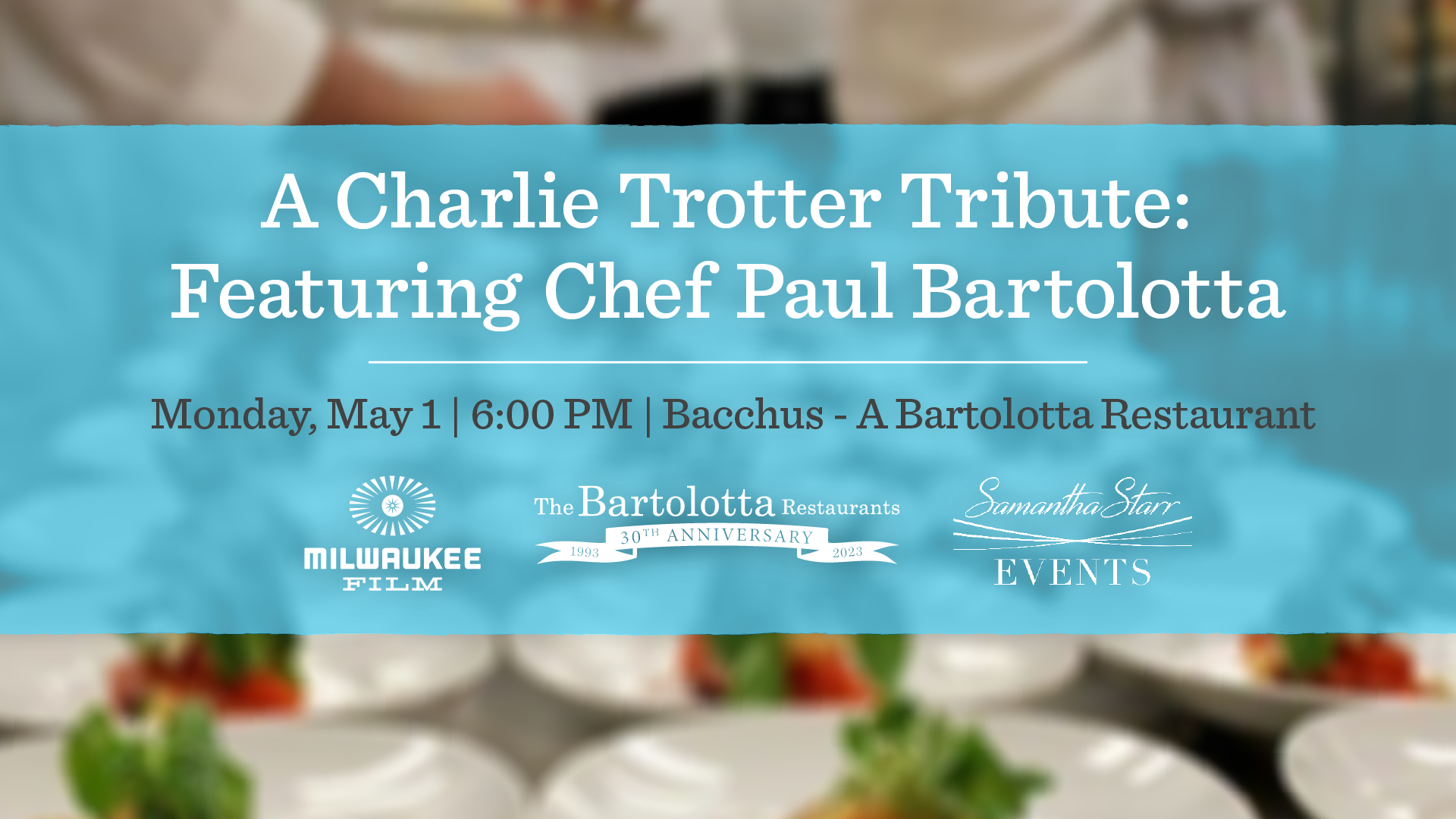 Apr 26th, 2023 by Milwaukee Film
Featuring a five-course meal with five pairings inspired by the film "Love, Charlie: The Rise and Fall of Chef Charlie Trotter," showing at The 2023 Milwaukee Film Festival