Press Release
Milwaukee Film Announces Return of Cine Sin Fronteras Program
Latinx diaspora program expanded after successful inaugural year
MILWAUKEE – Thursday, August 17, 2017 – The 2017 Milwaukee Film Festival, presented by Associated Bank, is excited to announce the return of Cine Sin Fronteras after the program's successful launch last year. Showcasing the rich and vibrant Latinx diaspora from around the world, the program has grown to include seven feature films and the new shorts program CSF Shorts: Menos es Más.
The films come from eight different countries and include Carpinteros (Woodpeckers), the first Dominican film to screen at the Sundance Film Festival; Chavela, a portrait documentary chronicling the dramatic career of legendary singer Chavela Vargas; and Dolores, a documentary exploring the extraordinary life of one of America's most important labor activist.
"We are excited for another year of showing the untold stories of our local Chicanx/Latinx and immigrant communities through the beauty of film," states Jeanette Martín, Cine Sin Fronteras co-programmer. "From the male-dominated world of Mexican rancheras to the labor movement, films like Chavela and Dolores give us an opportunity to uplift our own local stories of women who have been in the front lines of community mobilization and transformation."
Cine Sin Fronteras co-programmer, Claudia Guzmán, states, "This year's films are all about passion. They're about people with dreams and the perseverance to pursue them: Dolores Huerta organizing the farmworkers' movement, Chavela Vargas and the Divinas Divas challenging gender norms in the performance arts, the Carpinteros falling in love without language, and Esteban, who learned to play piano when he was supposed to be helping his mother sell sundries on the street."
A Cine Sin Fronteras Kickoff Party, presented by Froedtert & the Medical College of Wisconsin, will take place on Thursday, September 21. The event is free and open to the public. Noche de Nostalgia, a tribute party to Chavela Vargas featuring a DJ set by Chulita Vinyl Club, will take place during the festival on Friday, October 6. Both events will take place at 88Nine Radio Milwaukee.
The Cine Sin Fronteras program is sponsored by Hispanic Professionals of Greater Milwaukee (HPGM) and Telemundo Wisconsin.
The 2017 Milwaukee Film Festival will take place at the Landmark Oriental Theatre, Landmark Downer Theatre, Fox-Bay Cinema Grill, Times Cinema, and Avalon Theater from September 28th to October 12th. Festival Passes and ticket 6-Packs are now on sale at mkefilm.org/tickets.
Cine Sin Fronteras Facebook: facebook.com/SinFronterasMKE
FILMS
Carpinteros (Woodpeckers)
(Dominican Republic / 2017 / Director: José María Cabral)
Trailer: https://vimeo.com/198679519
A love story unlike any other – prisoners in the Dominican Republic's Najayo prison, separated by concrete, barbed wire, and hundreds of yards, falling for one another without ever speaking a word between them. Dubbed 'woodpeckers' for the created language of hand signals that allows men and women to bridge this physical divide (100% real, by the way), star-crossed lovers Julian and Yanelly pursue love despite guards, worsening conditions, and a murderous ex that remains on the inside. Verite grit combines with sensual performances to make Carpinteros a pulse-pounding romantic delight.
Chavela
(USA / 2017 / Directors: Catherine Gund, Daresha Kyi)
Trailer: https://vimeo.com/202123182
If you've yet to acquaint yourself with the iconoclastic, stereotype-defying career of singer Chavela Vargas, prepare yourself for a documentary that ensures you will never forget her journey from fame to alcohol-fueled obscurity and back again. Taking the masculine world of Mexico's ranchera music by storm with her unmistakable voice (fiercely passionate and deeply moving) while challenging gender norms with her mode of dress and stage presentation (with partners such as Frida Kahlo), Chavela's singular personality is given proper tribute by this riveting and soulful portrait.
CSF Shorts: Menos es Más
El Buzo (México / 2015 / Director: Esteban Arrangoiz)
Hermanas En Ruedas (USA / 2017 / Director: Amberly Alene Ellis)
Leche (USA / 2015 / Director: Gabriella A. Moses)
La Madre Buena (México / 2016 / Director: Sarah Clift)
El Maquinador (Argentina / 2015 / Director: Pablo Latorre)
Otro Corto (Puerto Rico / 2016 / Director: Heixan Robles)
Undesirables (USA / 2016 / Director: Angela Rosales Challis)
Divinas Divas
(Brazil / 2016 / Director: Leandra Leal)
Trailer: https://www.youtube.com/watch?v=SDetz7OSTjA
In 1960's Brazil, the iconic first generation of drag queens took the stage at the Rival Theatre, one of the only venues that gave shelter to these performers, many of whom became famous the world over. 50 years later, eight of these magnificent drag performers are returning to the Rival for a cabaret curtain call, a celebration of those that helped challenge gender norms and smash gender roles in a repressive society, in this ravishing documentary filled with show-stopping performance and tender insight.
Dolores
(USA / 2017 / Director: Peter Bratt)
Trailer: http://bit.ly/2w3zYRD
Dolores Huerta is the most important activist in American history that you've never heard of. An equal partner alongside Cesar Chavez in organizing the first farmworkers unions (eventually becoming the UFW), Huerta fought ceaselessly to protect the rights of jornaleros, mujeres, and all whom those in power would seek to exploit. Even at the age of 87, she remains a stridently feminist, uncompromising firebrand. Combining archival footage with unprecedented intimate access, Dolores finally gives this titan of American activism the tribute she so richly deserves.
Esteban
(Cuba / 2016 / Director: Jonal Cosculluela)
Trailer: https://youtu.be/cYwCngfWZQ8
Nine-year-old Esteban ekes out an existence with his single mother on the streets of Havana, but he dreams of a brighter future thanks to his natural affinity for music. When a cantankerous old piano instructor makes his way into the young boy's life, Esteban looks to seize this opportunity even if it means going against his mother's wishes. A winning portrait of perseverance with an absurdly charming performance at its center, Esteban is a story for anyone who believes in the power of music to change one's life.
Extra Terrestres
(Puerto Rico / Venezuela / 2016 / Director: Carla Cavina)
Trailer: https://www.youtube.com/watch?v=m-8V4cB-D-k
Teresa, returning to her Puerto Rican home after seven years away studying astrophysics, has picked the worst possible time to come out by revealing her impending nuptials to her traditional family: Their poultry business is under attack from unscrupulous government officials and rival companies, while her sister struggles to reign in her precocious young son's constant experimentation around the house. Cosmic interludes combine with intimate family drama to form a winning portrait of life and love that is literally out of this world.
El Sueño de Mara'akame
(México / 2016 / Directors: Federico Cecchetti)
Trailer: https://www.youtube.com/watch?v=9w72f67Zn9U
While Nieri, a young native Huichol, sees his impending trip to Mexico City with his father as an opportunity to perform alongside friends in their beloved rock band, his dad has other ideas – he's a Mara'akame, a Huichol shaman, and cultural tradition stipulates Nieri to undergo a spiritual journey in order to follow in his footsteps. Once in the big city, Nieri must settle the struggle between modernity and indigeneity in order to find himself in this eye-opening glimpse into the Huichol traditions.
About Milwaukee Film
Milwaukee Film is a nonprofit arts organization dedicated to entertaining, educating, and engaging our community through cinematic experiences. This year's 15-day film festival takes place September 28 – October 12. Discounted passes and ticket 6-packs are available now at mkefilm.org/tickets. For more information, visit us online at mkefilm.org.
Facebook: facebook.com/MilwaukeeFilm | Twitter: @mkefilm | Instagram: @mkefilm
About the Milwaukee Film Board of Directors
Milwaukee Film's independent board is made up of the following members: Chris Abele (Past President); John P. Bania; Donna Baumgartner; Karen Ellenbecker; Jeff Fitzsimmons; Alexander P. Fraser (President); Cecelia Gore; Bill Haberman (Past President); Carmen Haberman; Susan Haise; Katie Heil; Patti Keating Kahn; Michael G. Klein; Michael J. Koss Jr.; Tracey L. Klein (Immediate Past President); Kenneth C. Krei; Mary Ann LaBahn; Alexander Lasry; Steve Laughlin (Past President); Emilia Layden; Marianne Lubar; Sara Meaney; Steve Mech; Barry Poltermann; Bob Pothier; John Ridley; Joseph A. Rock; Ramona Rogers-Windsor; Lacey Sadoff; Dave Stamm; Julia Taylor; John Utz. Emeritus members: Tom Barrett, Jacqueline Strayer.
NOTE: This press release was submitted to Urban Milwaukee and was not written by an Urban Milwaukee writer. It has not been verified for its accuracy or completeness.
Mentioned in This Press Release
People
:
Alex Lasry
,
Alexander P. Fraser
,
Barry Poltermann
,
Bill Haberman
,
Bob Pothier
,
Carmen Haberman
,
Cecelia Gore
,
Chris Abele
,
Claudia Guzmán
,
Dave Stamm
,
Donna Baumgartner
,
Emilia Layden
,
Jacqueline Strayer
,
Jeanette Martín
,
Jeff Fitzsimmons
,
John P. Bania
,
John Ridley
,
John Utz
,
Joseph A. Rock
,
Julia Taylor
,
Karen Ellenbecker
,
Katie Heil
,
Kenneth C. Krei
,
Lacey Sadoff
,
Marianne Lubar
,
Mary Ann LaBahn
,
Michael G. Klein
,
Michael J. Koss Jr.
,
Patti Keating Kahn
,
Ramona Rogers-Windsor
,
Sara Meaney
,
Steve Laughlin
,
Steve Mech
,
Susan Haise
,
Tom Barrett
,
Tracey L. Klein
Recent Press Releases by Milwaukee Film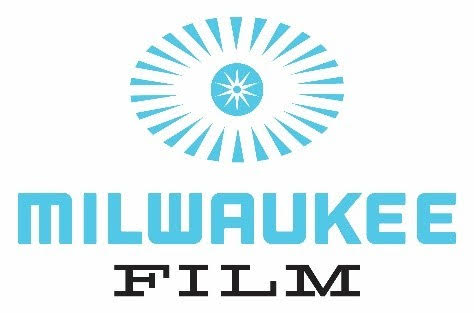 May 10th, 2023 by Milwaukee Film
Milwaukee Film is also pleased to announce the dates for the 16th annual Milwaukee Film Festival, which is set to occur April 11-25, 2024.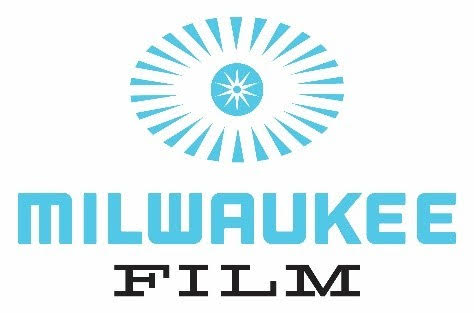 May 9th, 2023 by Milwaukee Film
Gala event to include the film's cast and crew, as well as gay rights leaders from across the state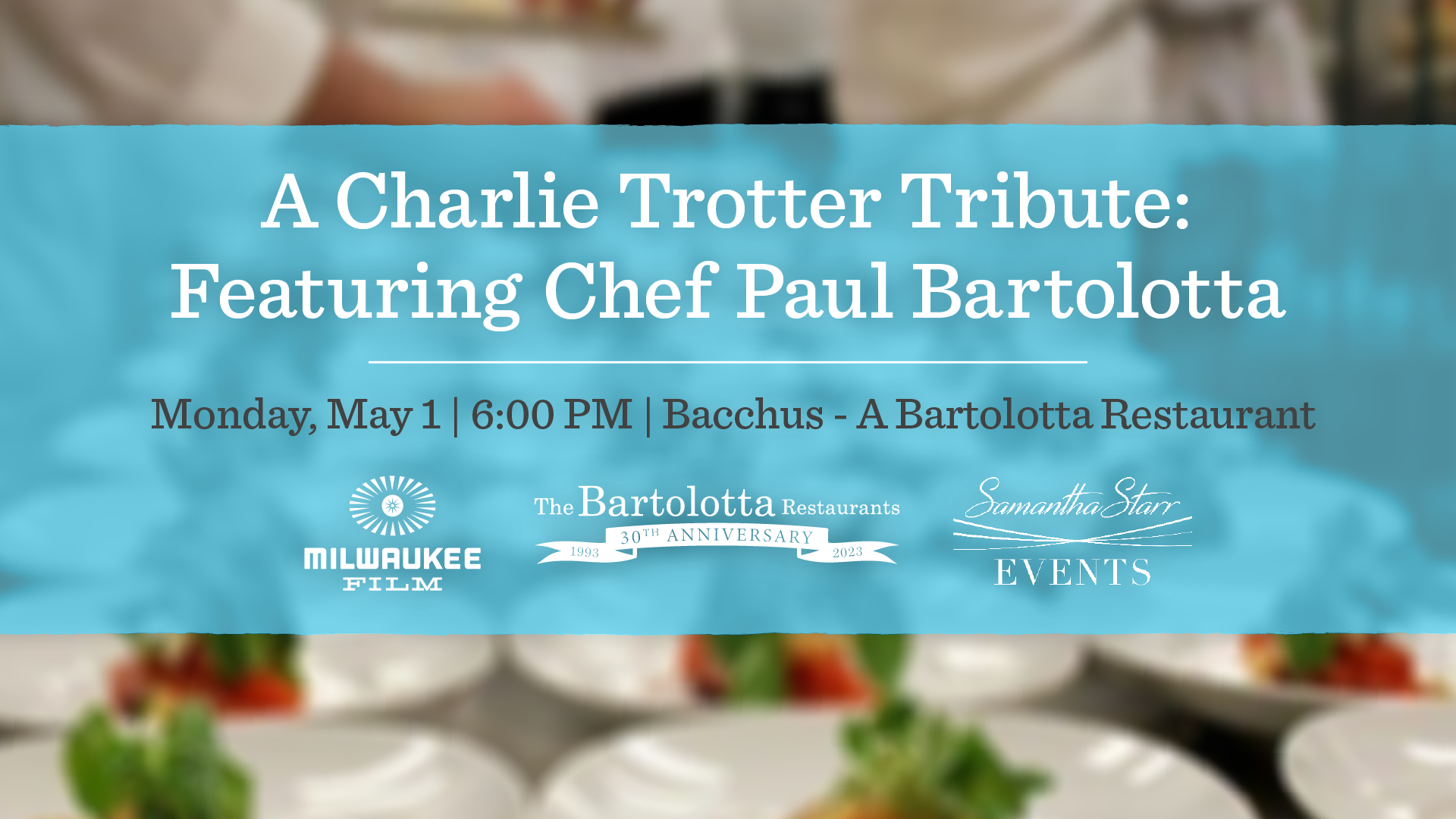 Apr 26th, 2023 by Milwaukee Film
Featuring a five-course meal with five pairings inspired by the film "Love, Charlie: The Rise and Fall of Chef Charlie Trotter," showing at The 2023 Milwaukee Film Festival