Press Release
Milwaukee County DHHS launches new energy assistance application program
Community events on Saturday, September 26 aim to raise awareness, help people apply
A critical vote by the Milwaukee County Board of Supervisors today paves the way for a new approach that aims to help more eligible residents in Milwaukee County apply for energy assistance. Supervisors approved a plan that will enable the Milwaukee County Department of Health and Human Services (DHHS) to work with partner agencies Community Advocates and UMOS to provide a number of new options, including new application services for the elderly and disabled.
"We thank our supervisors for their support of this new service delivery model," says DHHS Director Héctor Colón. "As many as 175,000 Milwaukee County households may be eligible for WHEAP, but only about 60,000 applied last year. Our new partnerships will make this service much more accessible, especially for the residents that need our assistance the most."
To raise awareness about the energy assistance application changes, DHHS and its partner agencies are launching a community awareness campaign that will run through May 15, 2016. The campaign kicks off Saturday, September 26 with two events: UMOS, 6767 West Greenfield Avenue in West Allis from 10 am to 12 noon and Community Advocates, 4906 W. Fond du Lac Avenue in Milwaukee from 12 pm to 2 pm. Milwaukee County Executive Chris Abele and DHHS Director Hector Colón are expected to attend, along with dozens of community groups and Reggie Brown from V100.7 FM. The public is invited.
WHEAP is a state program that is administered in Milwaukee County by DHHS. It provides a one-time payment for eligible residents, covering a portion of their energy costs. In the past, many in Milwaukee County waited in long lines beginning October 1 to apply for WHEAP. This year, DHHS wants residents to know the following:
They don't have to wait in line on October 1 to apply for energy assistance.
They can make appointments that fit their schedules anytime between October 1, 2015 and May 15, 2016.
They can schedule these appointments by calling 414-270-4-MKE, or going online to www.energyassistancemke.org.
They can also walk-in to a convenient location listed below.
New locations across Milwaukee County will open October 1 to provide accessibility to more residents. These locations will replace three sites from previous provider, SDC that will close by the end of September. In addition, energy assistance workers from Community Advocates and UMOS are contacting the county's most vulnerable residents by phone to complete their applications. These residents are on fixed incomes and are generally elderly,
frail and disabled.
"WHEAP is a vital program for this community," says Colón. "It is our responsibility to ensure people know about WHEAP and that they can access it. We look forward to working with our community partners, elected officials and our public to close the gap in those receiving these services and help more qualified residents apply for energy assistance this year."
For more information about the Wisconsin Energy Assistance Program and eligibility criteria, visit www.energyassistancemke.org.
Milwaukee County Department of Health and Human Services
Wisconsin Energy Assistance Program Application Sites 2015-2016 Energy Year
Site Closing Closure Date
2968 South Chase Ave. August 31, 2015
6848 Teutonia Ave. September 11, 2015
4040 North Richards St. (Crisis applications) September 30, 2015
Site Opening Operational dates
Community Advocates (Northwest) – 4906 W Fond du Lac Avenue, Milwaukee – Currently open
Robles Center – 910 W. Mitchell Street, Milwaukee – Opens October 1, 2015
UMOS – 2701 S. Chase Ave., Milwaukee -Currently open
Community Advocates (Downtown) – 728 N. James Lovell Street, Milwaukee – Currently open
West Allis – 6767 West Greenfield Avenue, Milwaukee – Opens October 1, 2015
Westlawn Gardens – 5555 N. 62nd Street, Milwaukee – Opens October 1, 2015
Maskani Place – 320 E. Center Street, Milwaukee – Opens October 1, 2015
In addition to these sites, 100 seasonal sites will be available to help residents apply for WHEAP. Site locations will be regularly updated at www.energyassistancemke.org
Mentioned in This Press Release
Recent Press Releases by Milwaukee County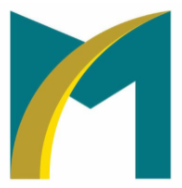 Jan 25th, 2022 by Milwaukee County
Office of Emergency Management distributed 175,000 masks to local municipalities, Department of Health and Human Services to distribute to County Service Users & Community Organizations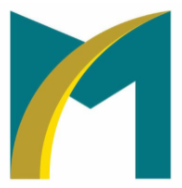 Jan 19th, 2022 by Milwaukee County
Milwaukee County COVID-19 vaccine booster mandate for employees, contractors and volunteers at high-risk facilities will protect employees, those served by the County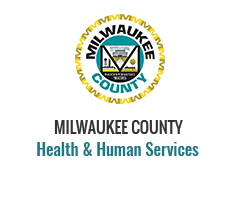 Aug 5th, 2021 by Milwaukee County
As Delta variant cases surge, data shows fourteen-fold increase in cases among children