Press Release
Mauricio Ramirez wraps up large-scale mural on Community Advocates, Inc. building in heart of downtown Milwaukee's Westown neighborhood
Community encouraged to help artist paint Tuesday and Wednesday; Ribbon-cutting ceremony slated for Thursday
MILWAUKEE, Wis. (Oct. 21, 2019) – Milwaukee Downtown, BID #21, with financial support from Community Advocates, Inc. and a grant from the City of Milwaukee's Neighborhood Improvement Development Corporation (NIDC) – Community Improvement Project (CIP) program, has commissioned local artist Mauricio Ramirez for a new mural on the east-facing façade of the Community Advocates, Inc. building, adjacent to the parking lot at 601 W. Wells St. The colorful mural will feature two young female figures, portraying the optimism for our city's future through the illustration of youth. The approximate size of the mural is nearly 5,000 square feet.
The new mural, titled "Heart & Sol," was inspired by the completion of Milwaukee Downtown's most recent mural project in July, "Westown in Bloom" by local artist Emma Daisy Gertel. Located at Wisconsin Avenue and James Lovell Street, this gateway mural into Westown is located on the same block as the new "Heart & Sol" mural. A neighborhood engagement session was hosted at Community Advocates, Inc. on Monday, Oct. 7 and community members are encouraged to participate in painting the mural with the artist on Tuesday and Wednesday, Oct. 22 & 23 from 12 p.m. to 1 p.m., weather permitting.
"Large-scale mural art is certainly thriving in downtown Milwaukee," said
Beth Weirick
, CEO of Milwaukee Downtown, BID #21. "Seeing artists interact with community members on these types of projects has bolstered a sense of pride throughout Westown, while also reinforcing the neighborhood's identity as a vibrant place to live, work and play."
A ribbon-cutting ceremony is scheduled for Thursday, Oct. 24 at 10 a.m. in the parking lot at 601 W. Wells St. The program will feature brief remarks by project leaders, including Alderman Bob Bauman; Andi Elliott, CEO of Community Advocates, Inc.; Beth Weirick, CEO of Milwaukee Downtown, BID #21; and the artist, Mauricio Ramirez. Guests are encouraged to socialize with neighbors, before and after the program, and enjoy live music and complimentary donuts and coffee, courtesy of Dunkin'. If weather is inclement, the ribbon-cutting ceremony will be rescheduled for Friday, Oct. 25 at 10 a.m.
Mauricio Ramirez is known for his 10 utility box murals along Wisconsin Avenue, another project commissioned by Milwaukee Downtown, BID #21 in 2017. Mauricio has since completed four large-scale mural projects throughout Milwaukee, including Walker's Point, East Side, Cesar Chavez Drive and South Milwaukee.
About Milwaukee Downtown, BID #21
Milwaukee Downtown, Business Improvement District #21, is an organization established in 1998 to support the interests of the Downtown Milwaukee business community. Created through private sector leadership, Milwaukee Downtown is a management district organization that oversees 150 square blocks representing approximately 500 property owners in the center of Downtown Milwaukee. The organization funds specific initiatives aimed at creating a clean, safe and friendly Downtown. More info available at www.milwaukeedowntown.com.
About Community Advocates, Inc.
The mission of Community Advocates, Inc., is to provide individuals and families with advocacy and services to meet their basic needs so they may live in dignity. Community Advocates' programs served more than 68,000 community members in 2018 in need of help with housing, utilities, disability advocacy, mental health, domestic violence, and substance abuse. To learn more about our work, go to www.communityadvocates.net.
Mentioned in This Press Release
Recent Press Releases by Milwaukee Downtown, BID 21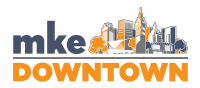 Apr 28th, 2022 by Milwaukee Downtown, BID 21
"Summer in the City" campaign to bundle Downtown's summer happenings and offer a staycation giveaway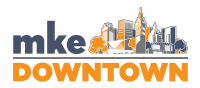 Feb 18th, 2022 by Milwaukee Downtown, BID 21
Five nights of discounted bottles and bites available at 15 restaurants from 4 p.m. to 7 p.m. nightly