Press Release
Marquette University names College of Engineering in honor of alumnus
Opus College of Engineering name recognizes contributions of Gerald Rauenhorst
MILWAUKEE – Marquette University announced it is naming its engineering college the Opus College of Engineering to honor the life and legacy of alumnus Gerald "Gerry" Rauenhorst, who founded The Opus Group®, a family of commercial real estate development, construction and design companies headquartered in Minneapolis with offices and projects across the country.
Rauenhorst, who passed away in April, was a visionary in the construction and commercial real estate development industry. Drawing on his engineering background, he was recognized for helping create the integrated design-build approach. The son of tenant farmers, he earned a bachelor's degree in engineering from Marquette in 1951, after receiving an economics degree from the University of St. Thomas in 1948. He started his company in 1953 and became a respected business leader and philanthropist.
Rauenhorst was Marquette's longest serving trustee, serving from 1970 to 2000, when he was elected trustee emeritus. In addition to providing counsel to university leadership, he consistently supported university initiatives and projects, particularly projects related to Marquette's College of Engineering.
"It's clear Gerry embodied the bible verse 'to whom much is given, much is required' and all of Marquette has benefitted from his leadership and support," said Marquette President Michael R. Lovell. "Marquette relies on the generosity and support of alumni and friends and the university is proud to be able to honor Gerry by naming the College of Engineering after the business he started."
The university will honor the legacy and life of Rauenhorst on Friday, Oct. 3, on the Marquette campus. The celebration will begin with a panel discussion with engineering leaders discussing how their field is transforming the world at 1 p.m. in the Alumni Memorial Union Monaghan Ballroom, 1442 W. Wisconsin Ave. After the panel at 3 p.m., the university will recognize the contributions of Rauenhorst at a program held on the south lawn of Engineering Hall, 1637 W. Wisconsin Ave.
The panel will include Dave Bangasser, president and CEO of Opus Design Build, L.L.C., who will be joined by Todd Adams, CEO of Rexnord Corp., Kim Marotta, director of sustainability at MillerCoors, and MaryAnn Wright, vice president of engineering and product development for Johnson Controls.
The panel will be moderated by Mike Gousha, distinguished fellow in law and public policy and award winning journalist.
Both events are free and open to the public but registration is required. Interested individuals must register with University Special Events by Friday, Sept. 26, at universityspecialevents@marquette.edu or (414) 288-7431.
About Marquette University
Marquette University is a Catholic and Jesuit university located near the heart of downtown Milwaukee that offers a comprehensive range of majors in 11 nationally and internationally recognized colleges and schools.  The university's focus on the four core values of excellence, faith, leadership and service challenges students to integrate knowledge, faith and real-life choices in ways that will shape their lives. Our goal is to graduate students who are transformed by their education and who will transform the world in which they live.
About The Opus Group
The Opus Group® is a family of commercial real estate development, construction and design companies headquartered in Minneapolis with offices and projects across the country. Opus operates as an integrated, multidisciplinary team with expertise in development, capital markets and finance; project management and construction; architecture, engineering and interior design. The Opus Group includes Opus Holding, L.L.C. and its operating subsidiaries: Opus Development Company, L.L.C., Opus Design Build, L.L.C. and Opus AE Group, L.L.C. Specializing in office, industrial, retail, institutional, residential and government projects, The Opus Group has broad capabilities, deep experience and a proven design-build model that delivers solutions for customers on time and on budget. For more information, visit www.opus-group.com and follow @TheOpusGroup on Twitter.
Mentioned in This Press Release
Recent Press Releases by Marquette University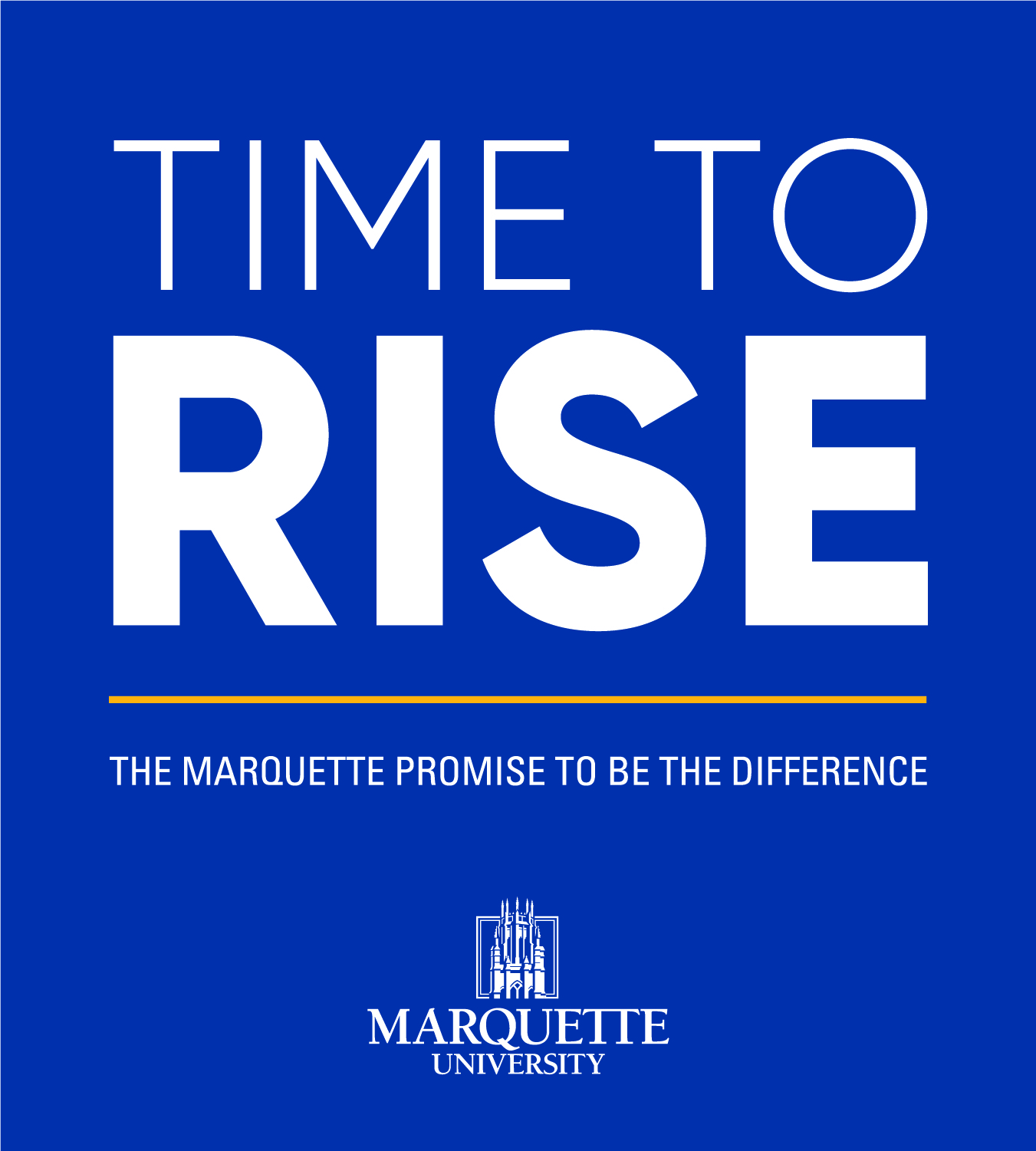 Apr 8th, 2021 by Marquette University
Time to Rise is largest comprehensive fundraising campaign in university history