Press Release
MARNmentors New Season Mentee Search
Mentors are chosen based on their proven track record of professionalism and desire to pass on their knowledge to developing artists.
CALL TO ARTISTS: Beginning March 13th and running through April 6th the Milwaukee Artist Resource Network (MARN) will be accepting applications for mentees for the 2018/2019 MARNmentors season. 17 talented Mentors will participate in the upcoming season which runs from April 2018 through March 2019, culminating in an exhibition of the mentors and their mentees in the winter of 2019.
Milwaukee Artist Resource Network (MARN), a non-profit arts organization, strengthens the local art community and economy by improving the lives of artists and increasing the public's understanding of the value of art. MARN connects professional and emerging artists to resources, support and art appreciators, as well as serving as the voice for artists in the local community. To that end we are proud to announce the receipt of a generous Brico Fund grant to serve as the seed for this year's MARNmentors program.
MARNmentors was created in 2005 for visual, literary, filmmakers, composers, and arts administration in order to strengthen the network of support for artists, provide in-depth professional resources and contribute to the health of Wisconsin's arts community. Each year MARN pairs established artists with emerging artists to work together for ten months culminating in a Mentor/Mentee exhibition. Mentors are chosen based on their proven track record of professionalism and desire to pass on their knowledge to developing artists.
Benefits of the program include Professional Development Workshops and business one to ones, networking with local and regional artists and art appreciators, a MARN Creator level membership, published work in the MARNmentors exhibition catalogue and joining the list of esteemed MARN Mentor and Mentee alumni.
MARNmentors is open to all artists based in the Greater Milwaukee area. Ideal candidates show promise and dedication to their creative work as a career and are at a moment in which access to a mentor and a supportive environment will be meaningful to their practice. Prospective mentees may NOT be currently enrolled in a degree-granting program or equivalent.
We are pleased to announce our 2018/2019 MARN Mentors:
Phyllis Bankier – Photography
Maureen Kane – Graphic Design
Ann Baer – Painting/Sculpture
aryn kresol – Curatorial
Christopher Crain – Musician/Composer
Jessica Laub – Ceramics
Santiago Cucullu – Painting/MixedMedia
Nirmal Raja – Painting & Mixed media
Michael Davidson – Painting
Nathaniel Stern – Visual Artist: Video Imaging/ Technology
Melissa Dorn Richards – Painting/Sculpture
Richard Taylor – Painting/Sculpture
Janelle Gramling – Ceramics
Della Wells – Visual Artist: Mixed Media
Niki Janzen – Spoken Word/Poet
Jason Yi – Visual Artist: Multidisciplinary
Mutope Johnson – Visual Artist/Painter
See our website for specific application information http://www.artsinmilwaukee.org/programs/mentors/get/
Selected Mentees will be contacted no later than Monday April 16th and are expected to attend the first meeting with the mentors on Tuesday April 24th at 6pm.
Quotes from past mentors:
"The MARNmentors program gave me the opportunity to share my experiences and knowledge with someone who was keenly interested. In doing this, I spent time reflecting on my practice which encouraged me to make some changes that have been beneficial."
"The idea of mentoring is a positive way for someone to gain hands on experience. It is like the apprentices of old. My mentee gained the confidence she needed to discover her artistic voice. Not only did she gain confidence as an emerging artist; she was able to secure several jobs teaching art to children and adults. With these experiences, she passed on to others in her community the confidence they needed to find their own artistic voice."
"MARN Mentors program has played an important role in the growth and vibrancy of the Milwaukee art community. I have participated in the program as a mentor since its inception because I want to contribute to the cultural health of Milwaukee. Moreover the program provides opportunity for me to interact with people who have differing artistic aspirations and life experiences. Most rewarding aspect of MARN Mentors program is the facilitation of meaningful and productive dialogue, both between participants and with the larger Milwaukee community. This vital program cultivates the current and future cultural producers of Milwaukee and I am always eager and happy to be a part of it."
"I've been a mentor twice now. Both times I collaborated with my mentee, so we could all make work like we never have, all learn from one another. I loved being able to help emerging artists on multiple levels: their practice; their career; how they talk about and document their work… I continue my friendships with each, and we follow each other's careers. MARN is a very generous space, and its mentorship program is its, and perhaps Milwaukee's, shining light around art education post-school (or sometimes in lieu of art school!)."
Mentioned in This Press Release
People
:
Ann Baer
,
aryn kresol
,
Christopher Crain
,
Della Wells
,
Janelle Gramling
,
Jason Yi
,
Jessica Laub
,
Maureen Kane
,
Melissa Dorn Richards
,
Michael Davidson
,
Mutope Johnson
,
Nathaniel Stern
,
Niki Janzen
,
Nirmal Raja
,
Phyllis Bankier
,
Richard Taylor
,
Santiago Cucullu
Recent Press Releases by Milwaukee Artist Resource Network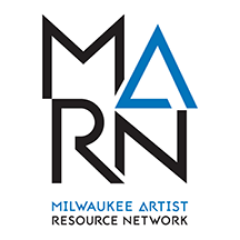 Apr 29th, 2022 by Milwaukee Artist Resource Network
For the 18th year this July, the Milwaukee Artist Resource Network's hallmarkmentorship program returns, with a focus on intergenerational exchange
Mar 1st, 2022 by Milwaukee Artist Resource Network
The Milwaukee Artist Resource Network's first exhibition of 2022 explores how to make sense of contradictory expectations with three events in its final month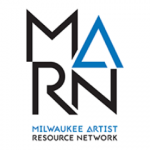 Sep 24th, 2019 by Milwaukee Artist Resource Network
Local non-profit to open new regional arts center with gallery, marketplace, and expanded programming in former Elements East location.