Press Release
Lyft Becomes Exclusive Rideshare Partner of the Milwaukee Art Museum
Exploring the Milwaukee Art Museum is now easier via Lyft's exclusive pick-up and drop-off zone
MILWAUKEE, JULY 10, 2018 – Lyft, the fastest growing rideshare company in the U.S., today announced that it has entered into a partnership to become the official rideshare company of the Milwaukee Art Museum.
The partnership enables riders to take advantage of Lyft's affordable and reliable transportation services throughout the year for exhibitions and numerous public and private events, including MAM After Dark, Lakefront Festival of Art, Yoga @ the Museum and Art in Bloom. Milwaukeeans can conveniently travel to and from the art museum via exclusive pick-up and drop-off zones located directly in front of the museum.
"Milwaukee's arts scene is thriving, and we are excited that this partnership will continue to bring the community together in celebration of the arts at one of the most iconic destinations in the city," said Jean-Paul Biondi, Wisconsin Market Manager, Lyft. "We are proud to partner with the Milwaukee Art Museum to ensure everyone has a chance to experience the museum's treasured works of art and interactive programing for all ages."
"We want to everyone to have a fantastic experience with the Milwaukee Art Museum, and that includes getting here and back in a safe, convenient and friendly way. We appreciate Lyft's commitment to safe, reliable and affordable transportation throughout the Greater Milwaukee Area as well as their commitment to this community," said Mary K. Albrecht, Senior Director of Development, Milwaukee Art Museum. "They are a creative and collaborative partner and we look forward to all the unique artistic experiences we can share with the community throughout this partnership."
ABOUT LYFT
Lyft was founded in June 2012 by Logan Green and John Zimmer to improve people's lives with the world's best transportation. Lyft is the fastest growing rideshare company in the U.S. and is available to 95 percent of the US population as well as in Ontario, Canada. Lyft is preferred by drivers and passengers for its safe and friendly experience, and its commitment to effecting positive change for the future of our cities.
ABOUT THE MILWAUKEE ART MUSEUM
Home to a rich collection of more than 30,000 works of art, the Milwaukee Art Museum is located on the shores of Lake Michigan. Its campus includes the Santiago Calatrava–designed Quadracci Pavilion, annually showcasing three feature exhibitions, and the Eero Saarinen–designed Milwaukee County War Memorial Center and David Kahler‒designed addition. In 2016, after a yearlong renovation, the Museum reopened its Collection Galleries, debuting nearly 2,500 world-class works of art within dramatically transformed galleries and a new lakefront addition. This reimagined space also allows for the presentation of additional changing exhibitions. For more information, please visit mam.org.
Mentioned in This Press Release
Recent Press Releases by Lyft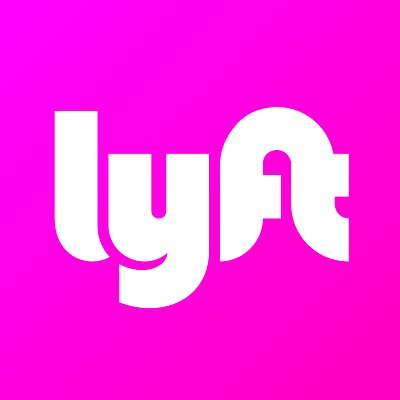 Sep 3rd, 2020 by Lyft
The rental car program, provided through Flexdrive, offers locals more options to drive with Lyft

Jan 24th, 2019 by Lyft
2019 Economic Impact Report Shows Lyft is connecting Milwaukee communities, creating a seamless city living experience

Oct 25th, 2018 by Lyft
We're committing to providing 50% off rides across the country.