Press Release
Lowlands Group Launches Lowlands Brewing Collaborative with Release of New Hollander IPA
Group announces additional collaborations with local and European breweries.
Milwaukee, WI – October 1, 2015 – Lowlands Group announces the formation of the Lowlands Brewing Collaborative, bringing the world's best brewers together in a celebration of "bier culture." The Grand Cafés that the group operates have always offered extensive, highly curated bier lists with an emphasis on Belgian varieties. In 2011, the group launched Lowlands Brewing Company, a partnership with Brouwerij Van Steenberge in Ertvelde, Belgium. It offered three year-round biers: High Speed Wit, Tandem Dubbel, and Confession Grand Cru; and one seasonal holiday bier, Santa Rampage.
Built on the success they have had with the initial partnership, the group is expanding the concept to include even more brewers from around the world with the launch of the new Lowlands Brewing Collaborative.
Dan Herwig, Lowlands' Director of Brand and Marketing says, "We love bier, and when we travel around the world looking for new biers to offer, we run into like-minded people who become fast friends. The Collaborative was founded to give our friends ­– who just happened to be world-class brewers – a platform to express their craft. This is the next natural step for us as we continue to grow our business, and gives us the ability to work with brewers around the world in places like Belgium, but also down the street with local craft breweries, like Central Waters."
Coinciding with the launch of the Collaborative is the launch of a new bier called Hollander IPA, a collaboration with Brouwerij The Musketeers, in Ursel, Belgium. Hollander IPA is a true world traveler, made with American hops, but brewed in Belgium and available exclusively at the Lowlands U.S. Grand Cafés.
"We're excited about this IPA," says Emily Erler, Bierklasse Director at Lowlands Group. "Musketeers chose a Citra hop, which appeals to American hop-heads, but also allows the complex Belgian malt profile that they're known for to shine through."
This brings the number of Belgian brewers currently in the collaborative to two, with Brouwerij Van Steenberge continuing to supply the Lowlands High Speed Wit and Tandem Dubbel under the new Lowlands Brewing Collaborative moniker.  On tap next for the Collaborative is a partnership with Central Waters Brewing, located in Amherst, WI. Central Waters will be crafting a Quadrupel-Style bier for the Collaborative scheduled for release later this fall.
"Our goal is to work with the best breweries in the world and we're lucky that some of them are right here in Wisconsin," says Herwig. "Central Waters is making really great bier right now and we have some amazing releases planned with them in the near future."
The Lowlands Brewing Collaborative plans on adding new partners over time, adding more seasonal, limited-availability, and specialty biers to their changing lineup. All of the biers the Collaborative produces, – including the new Hollander IPA – are available exclusively at the Lowlands Group Grand Cafés. For a current listing of biers, visit lowlandsbrewing.com.
About Lowlands Group
Lowlands Group owns and operates five Grand Cafés in the Milwaukee area: Café Hollander – Downer Avenue and Tosa Village, Benelux Grand Café and Market, Café Bavaria, and Café Centraal, with a Madison location scheduled to launch in October 2015 and Mequon in Spring of 2016. More information can be found at lowlandsgroup.com. For more information about Lowlands Brewing Collaborative, including where to sample the new Hollander IPA, please visit lowlandsbrewing.com.
About Brouwerij The Musketeers,
Brouwerij The Musketeers, was founded in 2000 by 4 brew-engineers, after graduating from KAHO Sint-Lieven in Ghent, the best known brewing school in Flanders. The brewery, located in Ursel, Belgium brews the popular "Troubadour" line of Belgian biers. This is their first collaboration with an American brewing partner. Learn more at troubadourbeers.com.
About Brouwerij Van Steenberge
Located in Ertvelde, just outside of Ghent, Brouwerij Van Steenberge crafts some of the world's best biers, including Gulden Draak, Augustijn and Piraat. Owner Jef Versele is the 7th generation of his family to run the brewery and is a founding member of the Lowlands Brewing Collaborative. Learn more at vansteenberge.com
About Central Waters Brewing Company
Central Waters Brewing Co., located in Amherst, WI, was founded in 1996 and crafts over 20 different styles of beer, including barrel-aged varieties, using solar power. It was recently recognized as the best brewery in Wisconsin and one of the top 100 brewers in the world by RateBeer.com. Visit centralwaters.com for more information.
Mentioned in This Press Release
Recent Press Releases by Lowlands Group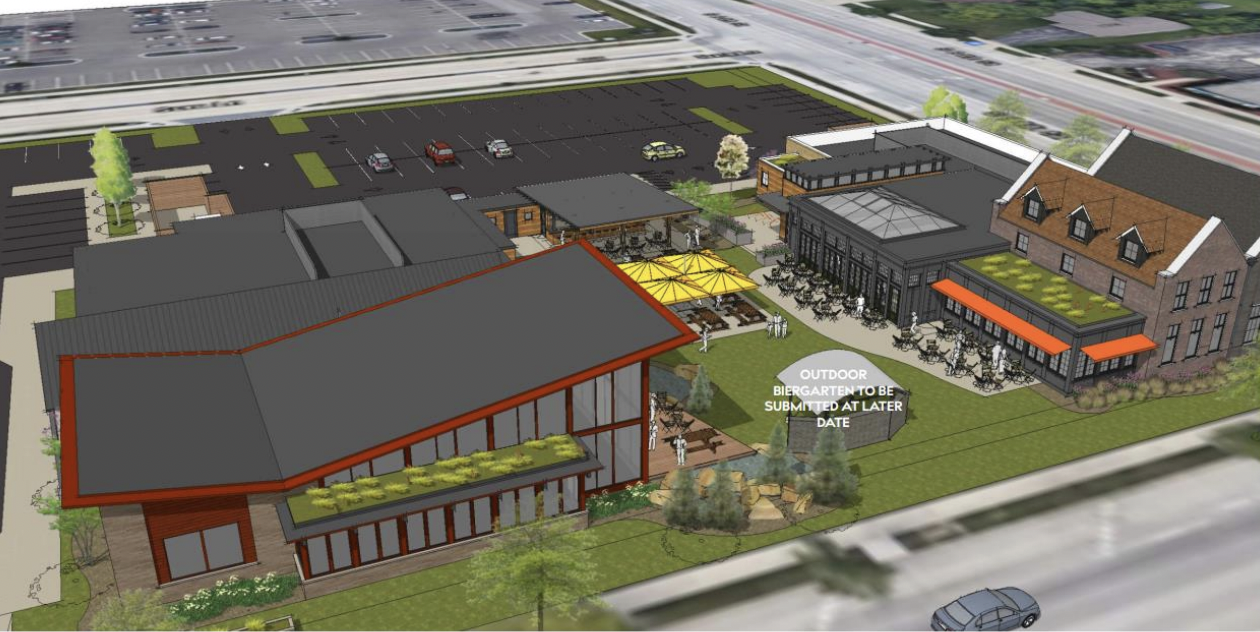 Feb 15th, 2023 by Lowlands Group
Final piece of 84South development to create vibrant community gathering space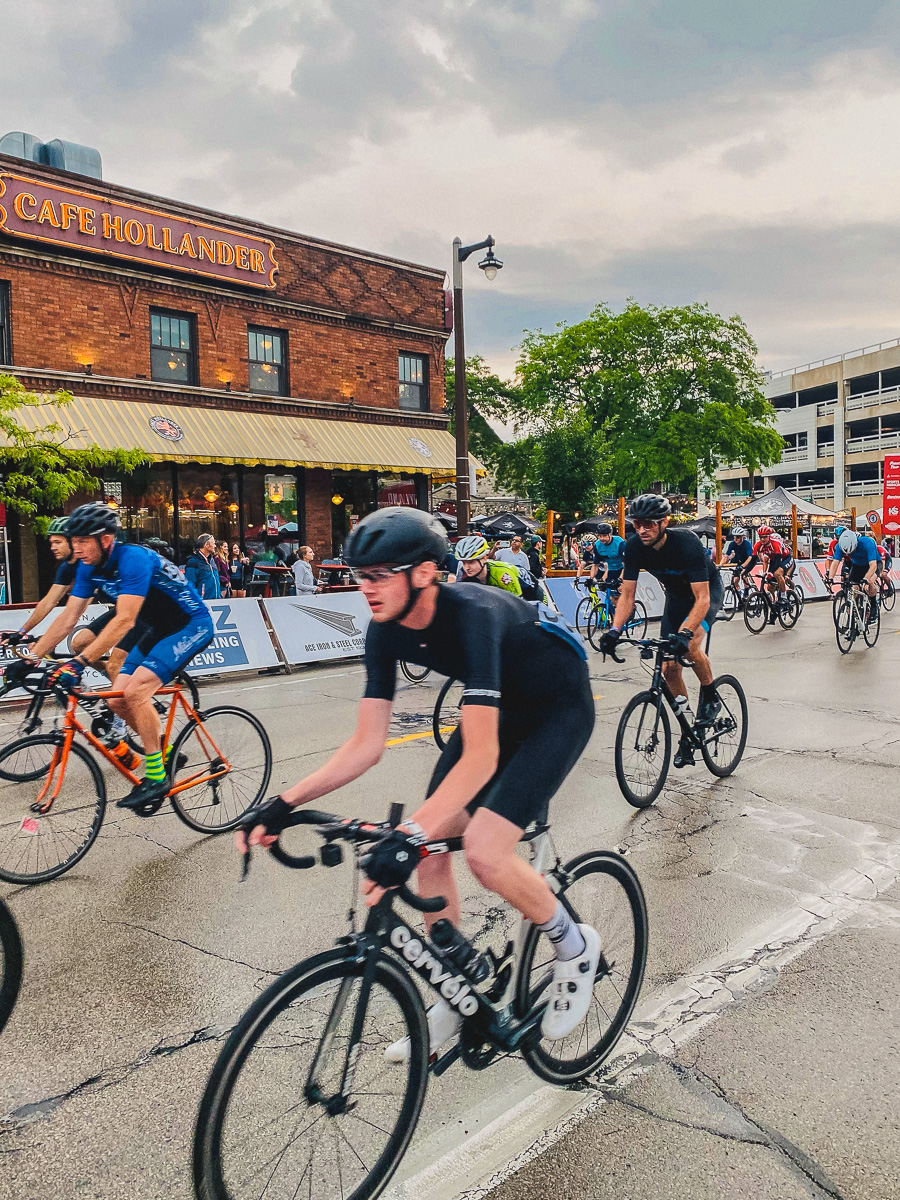 Jun 9th, 2022 by Lowlands Group
Beloved Centraal Bay View Classic and Lowlands Lion Prime Jersey are Back!!