Press Release
Join Danica Roem at the PrideFest Opening Ceremonies!
Admission is FREE when you #GivePlusOne
Milwaukee, WI – Milwaukee Pride kicks off the 31st Annual PrideFest Milwaukee opening ceremonies at the Dance Pavilion on Friday, June 8 at 3:00 p.m. The Board of Directors, as well as honored guests, elected officials, award winners and guest speakers, will commemorate this momentous occasion with a special admission offer.
To increase community access to PrideFest Milwaukee, the Milwaukee Pride Board of Directors is offering free admission with a $1 donation per person to the PrideFest Plus One Campaign.  This year's campaign supports Diverse & Resilient, which impacts thousands of local LGBTQ lives every year with critical health care programs.  This limited time offer will only be valid on Friday, June 8 and only between 2:30 p.m. and 4:30 p.m.
"This year, we've made a massive recommitment to local health and wellness," said Michail Takach, vice president of communications.  "By saying no to tobacco sponsorships, we put the urgent needs of our community first."
"Investing in the local LGBTQ community is central to our mission and purpose. With a $1 donation, our guests can make their own investment in a healthier, happier LGBTQ Milwaukee.  Every dollar will touch a local life."
Run of show
Danica Roem, American journalist and politician, will serve as keynote speaker.  When elected to the Virginia House of Delegates in 2017, Danica became the first openly transgender individual to be elected and serve in any United States legislature. Her opponent, incumbent Bob Marshall, was a lead sponsor on Virginia's trans-exclusionary bathroom bill and Virginia's bill to end same-sex marriage.
The 2018 Pride Awards will also be presented, including:
The Pride Awards are produced by C3 Designs, the official jeweler of PrideFest Milwaukee.
Please join us in celebrating these community heroes – and launching an exciting weekend of friends, family and fun at PrideFest Milwaukee 2018!
About Danica Roem
Danica Roem represents the 13th District in the Virginia House of Delegates including the City of Manassas Park, Town of Haymarket, and Prince William County portions of Manassas and Gainesville. Danica is a 33 year old step-mom, lifelong resident of Prince William County, and the former lead reporter of the Gainesville Times. She ran for office to bring a reporter's eye to Richmond and to speak truth to power.
Danica's inspiring and transformative campaign gained national and international attention.  Her victory was secured by sticking to the issues that matter most to her constituents, and never shying away from standing up for justice.  As the first out transgender woman elected to a state legislature, Danica is blazing a new and unique trail.
During her first legislative session this year, she was proud to champion bills important to her constituents, and to help expand Medicaid to 400,000 people across the state of Virginia.  She continues to fight every day for her constituents in the 13th District.
Festival information
Four-day weekend passes to PrideFest Milwaukee 2018 include access to all shows, on all stages, all weekend long!  Buy yours for just $39 through May 31. Single day and VIP tickets are also available.  Get tickets now.Don't forget to Give Plus One (or any dollar amount) to protect and support local LGBTQ health and wellness via Diverse and Resilient. Your dollars will make an immediate impact in the local community.
As an all-volunteer organization, we strongly believe in service to the community.  Earn FREE admission to PrideFest Milwaukee — by contributing as a festival volunteer!  All volunteers receive a free day pass, meal tickets and t-shirts.  Sign up today at pridefest.com.  To honor the ultimate community service, all active and veteran military receive complimentary weekend admission with proof of military status.
We are honored to partner with the Milwaukee Pride Parade to create a safe, meaningful and memorable weekend experience for all of Milwaukee.  Want to walk with us in this year's parade?  Sign up today.
About Milwaukee Pride
The mission of Milwaukee Pride, Inc., is:
to educate both the general community and the Lesbian, Gay, Bisexual, Transgender & Queer (LGBTQ) communities about needs, issues and various aspects of the LGBTQ culture;
to provide a forum to celebrate the history and accomplishments of LGBTQ people;
to create an environment for networking and outreach for services and community opportunities for LGBTQ people and their families and friends; and
any other activities exclusively for charitable, educational, and research purposes, including, for such purposes, the making of distributions to organizations that qualify as exempt organizations under section 501(c)3 of the Internal Revenue Code, or the corresponding section of any future federal tax code.
Mentioned in This Press Release
Recent Press Releases by PrideFest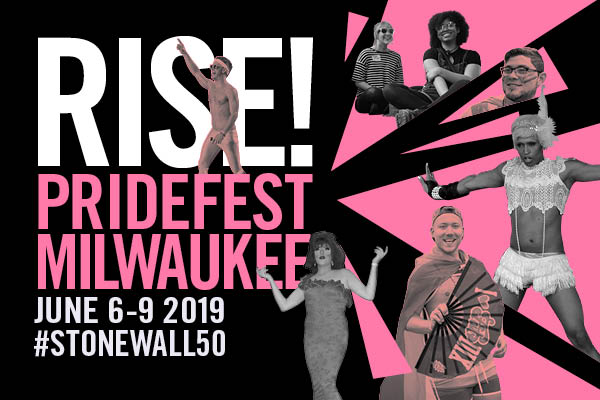 May 17th, 2019 by PrideFest
Book 4-day weekend passes for just $40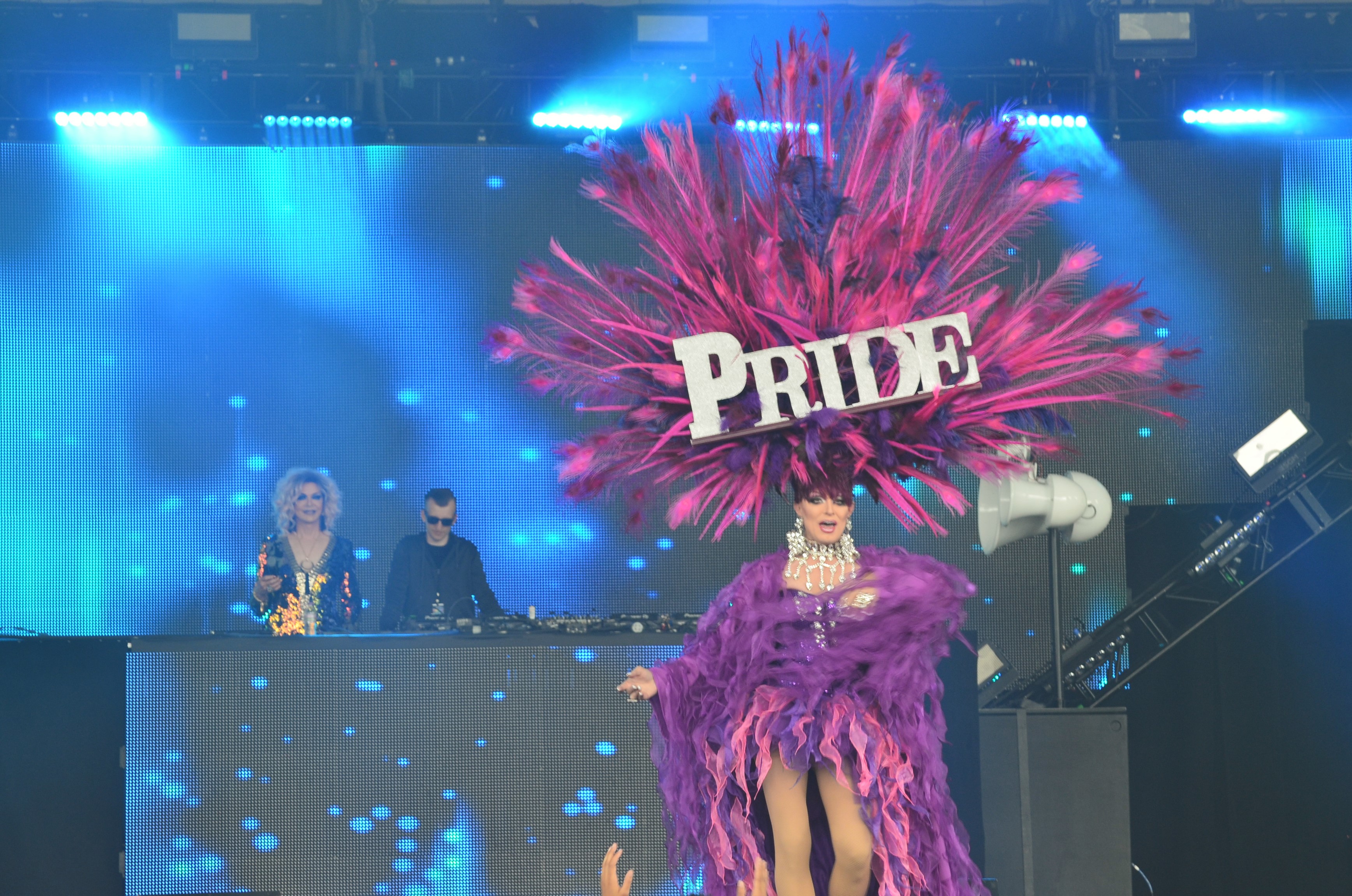 Jun 12th, 2018 by PrideFest
All-volunteer team delivers largest LGBTQ event in Wisconsin history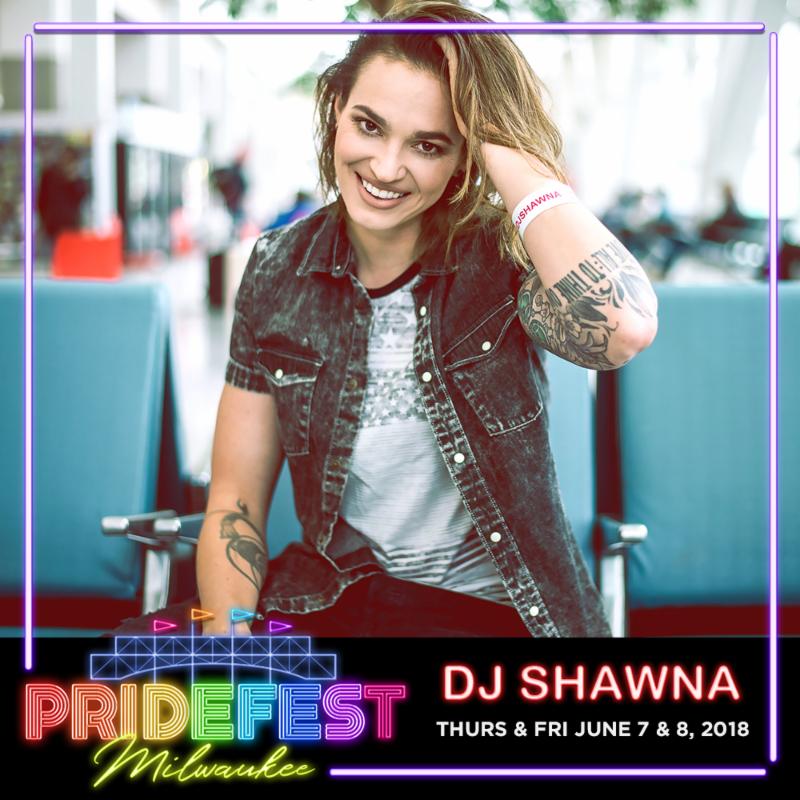 Jun 7th, 2018 by PrideFest
Tonight's launch party welcomes favorite DJs, dancers, artists & more!