Press Release
Jewish Museum Milwaukee Exhibit Recounts Jewish, African American Alliance for Civil Rights
Museum forms committee of local leaders dedicated to ongoing mutual advocacy for equality
Milwaukee, WI: A new exhibit on display at Jewish Museum Milwaukee recounts the unified efforts made by American Jews and African Americans to fight for equality before and during the Civil Rights era. Allied in the Fight: Jews, Blacks and the Struggle for Civil Rights, on view January 19–March 25, explores the power of partnerships through shared projects and organizational efforts, and how many members of the African American and Jewish communities became allied against injustice. In connection to the exhibit, Jewish Museum Milwaukee assembled a committee of local African American and Jewish leaders, educators and former Civil Rights activists to consult on content and perspectives, assist with program development, encourage involvement, and to serve as a springboard for ongoing community engagement.
Allied in the Fight reflects on national and local historical movements and connections to the segregation issues that exist in Milwaukee today. The exhibit is part of the city-wide initiative, "200 Nights of Freedom," commemorating the 50th anniversary of the city's 1967-68 Open Housing Marches. These marches took place over 200 consecutive days in support of the passing of a fair housing bill.
"We look forward to sharing and telling the unique story of the Jewish and African American leaders and their communities, who partnered together to pursue prejudices against minority groups, on both a national and local scale," said Molly Dubin, Jewish Museum Milwaukee's curator. "These shared issues are so resonant in Milwaukee, and still exist here today. Amid what's going on city-wide, this exhibit highlights the importance of working together and fostering relationships going forward."
The exhibit will show photos, letters, maps, film and other rare, archival materials from selected collections of the Center for Jewish History, American Jewish Historical Society, Leo Baeck Institute and Yeshiva University Museum, as well as materials sourced from locally based collections. Jewish Museum Milwaukee will draw materials from the University of Wisconsin-Milwaukee Libraries, Archives Department and UWM American Geographical Society Library, the
Milwaukee Public Library
, the
Wisconsin Historical Society
, the
Milwaukee County Historical Society
, Arts@Large, private collections, and its own extensive archives, to create an augmented component focusing on Milwaukee, and document the local stories in this exhibit.
Notable objects in the exhibit include: a letter from Dr. Martin Luther King Jr. to Paula Pappenheim; correspondence between Eleanor Roosevelt and activist Justine Wise Polier; a manuscript of the Freedom Seder Haggadah; a photograph of the American Jewish Congress' bus at the March on Washington; and the uniform of Fred Reed, a member of the NAACP Youth Council Milwaukee Commandos, from his personal collection and a grouping of portraits from the new series Black. Leadership. Milwaukee. by photographic artist Jim Seder.
Allied in the Fight is funded in part by Brico Fund, Bader Philanthropies, Brewers Community Foundation, Sue & Bud Selig, a community sponsor, and a grant from the Wisconsin Humanities Council, with funds from the National Endowment for the Humanities. The core exhibition was originally presented by the New York-based Center for Jewish History.
About the Committee
The Allied in the Fight committee will keep an ongoing dialogue to discuss and address racial inequality issues, educational opportunities, and ways to collaborate. Honorary chairs and co-chairs include Vel Phillips, celebrated pioneer of civil rights and longtime African American community attorney; Rueben Harpole, Milwaukee activist and educator; Ralph Hollmon, former CEO of Milwaukee Urban League; and Dr. Fran Kaplan, active member of Milwaukee's Jewish community, who recently retired from her work at America's Black Holocaust Museum.
About the Programs
Programming surrounding this exhibit will aim to spur conversations about civil rights, partnerships and inspire cross-community dialogue. Programs include a three-part series exploring redlining, racial segregation and inequality in Milwaukee, with talks and discussions lead by prominent Milwaukee educators, historians, activists and figures.
Three-Part Series "Redlining, Racism and Reflection" Part 1: Presentation by Reggie Jackson
Tuesday, February 13, 7 p.m.
Prominent local historian, educator and head Griot at America's Black Holocaust Museum, Reggie Jackson, will use maps, photographs and original documents to explain the history of redlining in Milwaukee. Topics will include the D-5 sector considered a "negro slum" and area for "lesser" Jews and the role and impact of racially restrictive covenants.
Program admission is $8 for non-members and $5 for members. The series is $20 for non-members and $15 for members. The series is sponsored by The Ideas Network, Wisconsin Public Radio, 90.7.
"Redlining, Racism and Reflection" Part 2: Contextualizing Talk and Screening of film, "City Within a City: Pretty Soon Runs Out"
Tuesday, February 20, 7 p.m.
The 1968 documentary explores stories of low income Milwaukeeans impacted when the city's core was torn apart for urban renewal development. Former CEO of Milwaukee Urban League and longtime African American community activist Ralph Hollmon will open with a contextualizing discussion about the late migration and development of Milwaukee's black community, Jewish business in Bronzeville, what was built, and what was destroyed. Ralph Hollmon will give a brief pre-screening talk and facilitated discussion after the film.
"Redlining, Racism and Reflection" Part 3: Panel Discussion
Tuesday, February 27, 7 p.m.
This panel discussion will take a historical look at segregation in the city of Milwaukee, analysis of the current status, and a forward-looking discussion of where we go from here. Marc Levine from the University of Wisconsin-Milwaukee's Center for Economic Development will address growth of entrenched segregation and racial inequality in Milwaukee since the 1970s; Margaret Rozga will discuss her involvement with Milwaukee's NAACP Youth Council, her activism during and after the Open Housing Marches with late husband Father James Groppi and her continued social justice work; Bill Tisdale, President and CEO of the Milwaukee Fair Housing Council, will discuss the organization's role and advocacy work in the past, present and looking into the future.
Film Screening and Talkback
February 1, 7-9 p.m.
Jewish Museum Milwaukee will screen "From Swastika to Jim Crow," a film telling the little-known story of Jewish refugee scholars who escaped Nazi persecution by fleeing to America, and when faced with anti-Semitic sentiment at mainstream American universities, were hired for positions at historically black colleges and universities (HCBUs) in the segregated South. Following the film, Joyce Mallory, Organization Development Consultant for the Nonprofit Center of Milwaukee and a graduate of Tougaloo College in Mississippi, will discuss her experiences with Professor Ernst Borinski, a German-Jewish sociologist and intellectual who immigrated to the United States from Germany in 1938 and contributed to undermining Jim Crow laws in Mississippi in the 1950s and 1960s. To conclude the program, Dr. Fran Kaplan, who recently retired from her work at America's Black Holocaust Museum, will facilitate a talkback session.
Program admission $8 for non-members and $6 for members.
Art & Justice Bus Tour
Sunday, March 11, 10 a.m.–1 p.m.
Dominic Inouye, educator, artist and founder of ZipMKE, will lead a bus tour exploring Milwaukee's historic Civil Rights sites, including the James E. Groppi Unity Bridge, the Bronzeville Loop, neighborhoods shared by African American and Jewish communities, and public artworks recognizing local and international social justice leaders. The tour will show and discuss the connection between these two communities through the neighborhoods and locations these groups intersected.
Program admission $15 for non-members and $10 for members, sponsored by Visit Milwaukee.
African American Jewish Freedom Seder
April 29, 4-6 p.m.
Members of Milwaukee's African American and Jewish communities will share a Freedom Passover Seder to explore common ground and the universal pursuit of freedom. In what has become a bridging tradition in cities across the nation, intergroup Seders bring together African Americans and Jews to share this ritual meal to discuss and celebrate the shared values of justice and liberation both culture groups find in the Exodus story. In breaking bread together (or matzah in this case) and engaging in meaningful dialogue, a strengthening of communal understanding and respect can be fostered and celebrated. Location and admission to be announced.
Community Free Days
The Brewers Community Foundation is sponsoring four Community Free Days during the run of the exhibit: January 28, February 18, February 22 (open until 7 p.m.) and March 4 are free to Milwaukee County residents. The documentary Vel Phillips: Dream Big Dreams will be shown at 5 p.m. on February 22. The Foundation will also subsidize visits for Milwaukee Public School (MPS) classes to engage in half-day programs centered on the exhibit. Contact educator@jewishmuseummilwaukee.org for more information.
For a full list of programs visit: http://jewishmuseummilwaukee.org/events.
About Jewish Museum Milwaukee: Jewish Museum Milwaukee is dedicated to preserving and presenting the history of the Jewish people in southeastern Wisconsin and celebrating the continuum of Jewish heritage and culture. The history of American Jews is rooted in thousands of years of searching for freedom and equality. We are committed to sharing this story, the life lessons it brings with it, and building bridges between people of diverse backgrounds. By telling personal and local stories about issues that can be overwhelming in scale, JMM inspires empathy and deepens understanding of not only the Jewish people, but also others who have gone through similar experiences.
Mentioned in This Press Release
Recent Press Releases by Jewish Museum Milwaukee

Sep 10th, 2020 by Jewish Museum Milwaukee
Luba Lukova: Designing Justice opens Sept. 17; JMM launches first exhibit since reopening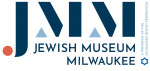 Sep 5th, 2018 by Jewish Museum Milwaukee
Blacklist: The Hollywood Red Scare asks visitors to critically examine other points in history including contemporary issues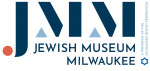 Jul 6th, 2018 by Jewish Museum Milwaukee
Amid rising emotions, tensions and uncertainty, two upcoming programs will address the current climate in the US and Eastern Europe.