Press Release
Jay Anderson and Stomata Return with "Crawfish and High Life"
Stomata will be performing an album release show with B~Free at the Sharon Lynne Wilson Center for the Arts at 7 pm on May 3.
Jay Anderson returns to Milwaukee this spring to release his 7th album as a band leader – Stomata's sophomore album, "Crawfish and High Life". The album features primarily original compositions and centers around his connections to the two places he calls home: New Orleans and Milwaukee. Now based in New Orleans, Anderson spends most of his time playing 1920s Memphis jug music, traditional 1940s jazz, and even a little reggae. His new project, Jay Anderson and the Night Trippers, is a developing homage to Dr. John, Professor Longhair, and James Booker – all legends of New Orleans boogie and soul.
Anderson's recent musical experiences have inspired all kinds of new ideas that he has now brought to his longest standing project, Stomata. The Milwaukee jazz trio features Anderson on woodwinds and vocals (the album will feature his recorded vocal debut), Dave Schoepke on drums, and John Simons on bass. Schoepke, a self-taught Milwaukee drummer and prolific session musician, has appeared on over 50 albums in a wide range of genres. Simons, a member of the MYSO Jazz Studies Faculty, has called the bass his main instrument for 20 years and performs often with Milwaukee's finest jazz and latin musicians.
Many of the songs on Stomata's new album were written about specific people or situations Anderson has encountered in his Milwaukee and New Orleans experiences. In addition to his seasoned band, Anderson has recruited special guests to appear on the album from throughout his Milwaukee musical background. Guest performers include Randy K (Miloko Shivers, Tweed Funk, Foreign Goods), Rick Aaron, Connie Grauer (Mrs. Fun), Genesis Renji, Mark Davis (Conservatory of Music), Peter Roller, Paul Cebar, Don Witt and Dylan Ovanin (VoodooHoney Brass Band, Anime Orchestra).
"Crawfish and High Life" is slated to be recorded in Anderson's home neighborhood of Riverwest this month and released on his record label, VoodooHoney, in early May. Stomata will be performing an album release show with B~Free at the Sharon Lynne Wilson Center for the Arts at 7 pm on May 3. Tickets are available now.
https://www.facebook.com/events/348391229131734/
https://ticketing.wilson-center.com/single/EventDetail.aspx?p=45175&fbclid=IwAR0-DWNaQBcNGMDEvid7saSH8AE3MY3atV45eX9FtV2PJuT-MYDmtVqRVUA
Mentioned in This Press Release
Recent Press Releases by Voodoo Honey Records

Oct 15th, 2018 by Voodoo Honey Records
All-access passes are $15 and come with a "special surprise perk."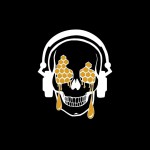 Aug 4th, 2018 by Voodoo Honey Records
The Festival has offered deep insights into how the musical community deeply desires the ability to trust each other, learn together, and grow together.