Press Release
Islands of Brilliance Announces 5th Annual Colors & Chords Fundraiser to Support Neurodiverse Talent Development
Tickets to the 2019 Colors & Chords event are $50 for adults and include four tickets to the Food Truck Village.
Milwaukee, WI—October 31, 2019—Islands of Brilliance will host its 5th annual Colors & Chords fundraising event on Friday, November 22 starting at 6:00 p.m. This one-of-a-kind music, art, and tech spectacular celebrates creativity and neurodiversity and all proceeds benefit the learning experiences developed by Islands of Brilliance (IOB), which are designed specifically for children and young adults on the autism spectrum.
Held in the historic Turner Hall Ballroom, the Colors & Chords signature entertainment is to pair bands with prominent local artists who interpret the live music onstage for a 30 minute set. Bands confirmed for the evening are: The Quilz, Marielle Allschwang and The Visitations, The The Mike Benign Compulsion and Dramatic Lovers. This year's artists are: Danielle LaMere, Chris Willey, Blake Himsl-Hunter and Mutope Johnson.
In addition to the musicians and artists on the main stage, multiple participatory art, music, and technology installations will be staged in the Ballroom balcony area, inviting event attendees to engage in imaginative exploration throughout the evening. One such exploration is a Virtual Reality (VR) experience of the Light the Hoan! Project featuring Milwaukee's inner harbor and the Hoan Bridge, complete with flickering virtual lights that users can change through virtual interactions. The VR experience was created by IOB's first cohort of Digital Academy candidates in collaboration with UWM's Immersive Media Lab and Outer Rim Studios.
"IOB's neurodiverse talent incubation approach is unlike any other model in the country, consisting of three distinct phases designed to provide measurable benefits for all of our participants through gains in social communication skills and vocational exploration opportunities," said IOB co-founder and executive director, Mark Fairbanks. "Funds raised at Colors & Chords help sustain existing programming, develop new STEM related programming and partnerships, provide scholarships, and help with new equipment purchases."
Back by popular demand are the following additional event elements:
The Zen Den, a sensory friendly area for our student guests who need a break from the sound and crowd in Turner Hall Ballroom. Tucked away in the back of the hall and staffed by Occupational Therapy graduate students from UW-Milwaukee, it offers a quiet area created by sound dampening curtains. Inside there will be project tables with plenty of quiet activities including model magic and sketchpads. Additionally, fidgets, headphones, and ear plugs will be available for our student guests who need accommodations.
Food Truck Village sponsored by Xerox where guests can enjoy small plate selections from Maxie's, Story Hill BKC, Glorioso's, Zamboni's Rotisserie Grill, and Jake's Burger! The "food trucks" are temporary facades on the ballroom floor, built through a collaboration between design students from IOB's Digital Academy and engineering students participating in Elmbrook and Wauwatosa school districts' Launch Program.
Tickets to the 2019 Colors & Chords event are $50 for adults and include four tickets to the Food Truck Village. Tickets can be purchased via Eventbrite.
More information on Colors & Chords and Islands of Brilliance can be found at www.islandsof brilliance.org
Mentioned in This Press Release
Recent Press Releases by Islands of Brilliance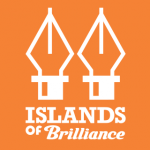 Oct 9th, 2018 by Islands of Brilliance
All proceeds from the musical and artistic extravaganza benefits Islands of Brilliance.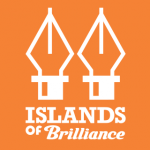 Sep 25th, 2017 by Islands of Brilliance
The one-of-a kind event celebrates music and art by pairing bands with prominent local artists live onstage for a 30-minute set.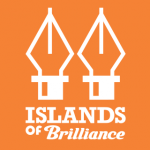 Nov 7th, 2016 by Islands of Brilliance
Musical acts and visual artists help raise funds for autism organization