Press Release
Installation Underway of Plexiglass Checkout Barriers at All Sendik's Food Market Stores
Grocers Nationwide Using Ingenuity and Resources to Protect Workers and Public
Shields are the latest step to best address the COVID-19 pandemic while meeting essential needs
MILWAUKEE – More than 120 plexiglass shields are being installed across Sendik's Food Market stores as part of the local grocer's latest efforts to ensure best protections available for its frontline employees and customers. The installation began March 25 in the retailer's effort to fabricate and install them quickly.
"Nationwide, grocers are doing everything we can to best protect health. Earlier this week, we began to design and fabricate the shields that could best work for our checkout lane configurations, and we've repurposed our internal teams to construct and install them immediately," said Ted Balistreri, co-owner at Sendik's.
The 30" x 36" plexiglass shield sits on top of the register system and extends roughly 6 feet off the ground, providing a divider between the checkout worker and customer.
Shields have been the latest technique being employed by essential needs retailers nationwide. Sendik's believes it is one of the first to have them installed locally and is pleased others are doing the same thing, according to Balistreri.
In addition to the shields, other health-first safety efforts in place at Sendik's include:
A dedicated associate to wipe down and sanitize shopping carts at entrance
Requested 7-8 a.m. shopping hour be held for at-risk shoppers
Temporary suspension of all in-store food and beverage sampling events
Temporary suspension of self-service bars (hot bar, salad bar and soup)
Increased frequency of routine cleaning on all high-touch areas throughout the store, including door handles, register belts, scale surfaces and self-touch register screens
Set purchase limits on high demand products
Temporary suspension of in-store returns
Temporary suspension of reusable bags
Third party cleaning service each night for eight hours
"Today's installation is an example of our industry working together to best continue to meet the daily needs in our community," said Balistreri.
About Sendik's:
Since 1926, the Balistreri family has been serving the greater Milwaukee community by combining quality food products with exceptional customer service. Shoppers can expect an entirely unique shopping experience: items made from scratch in the deli; bakery items baked fresh daily; signature, top-shelf meats; hand-selected produce; and an unwavering commitment to quality and service. Sendik's goal is to provide the best grocery shopping experience, period. Learn more at www.sendiks.com.
Mentioned in This Press Release
Recent Press Releases by Sendik's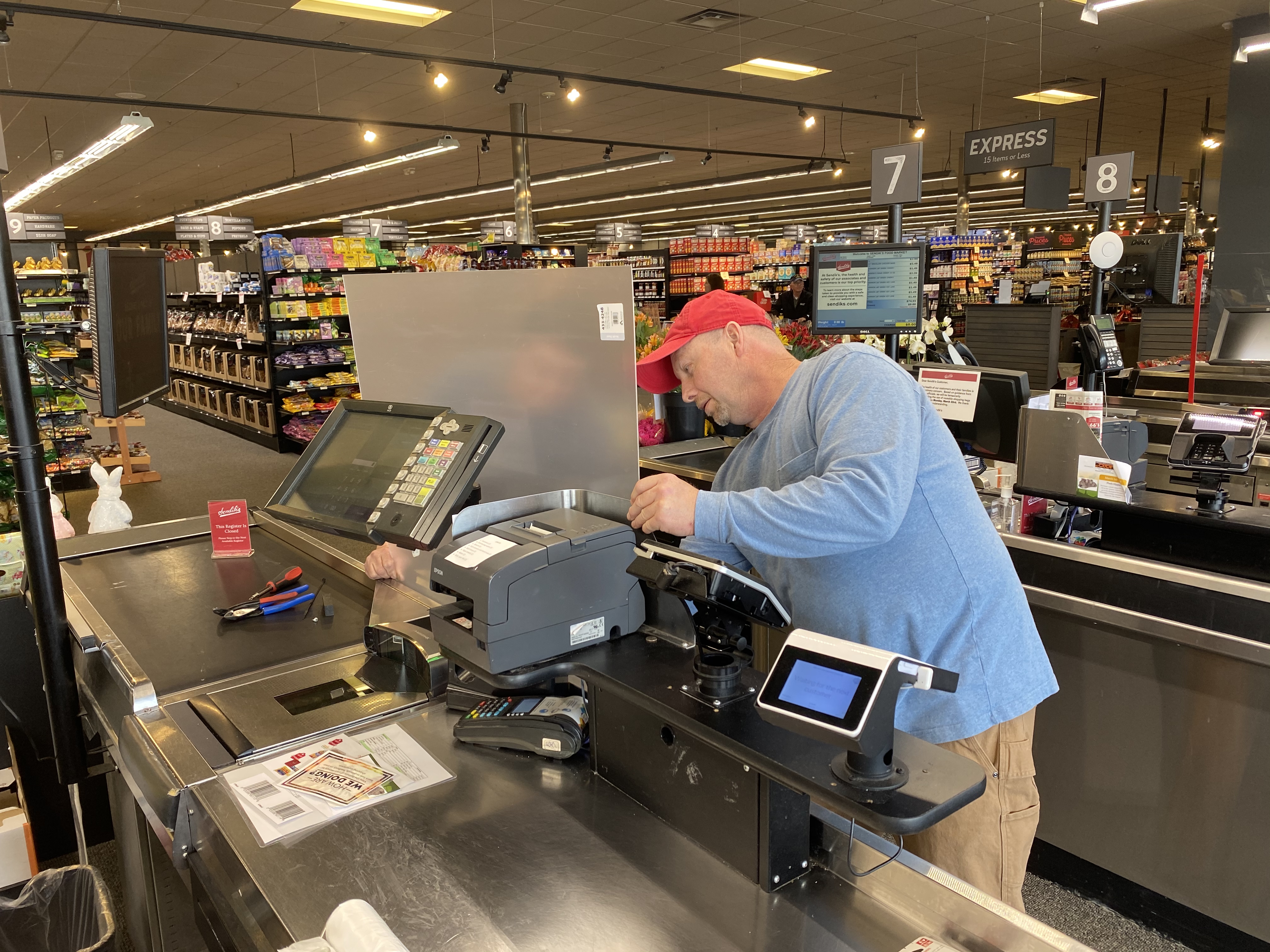 Mar 25th, 2020 by Sendik's
Grocers Nationwide Using Ingenuity and Resources to Protect Workers and Public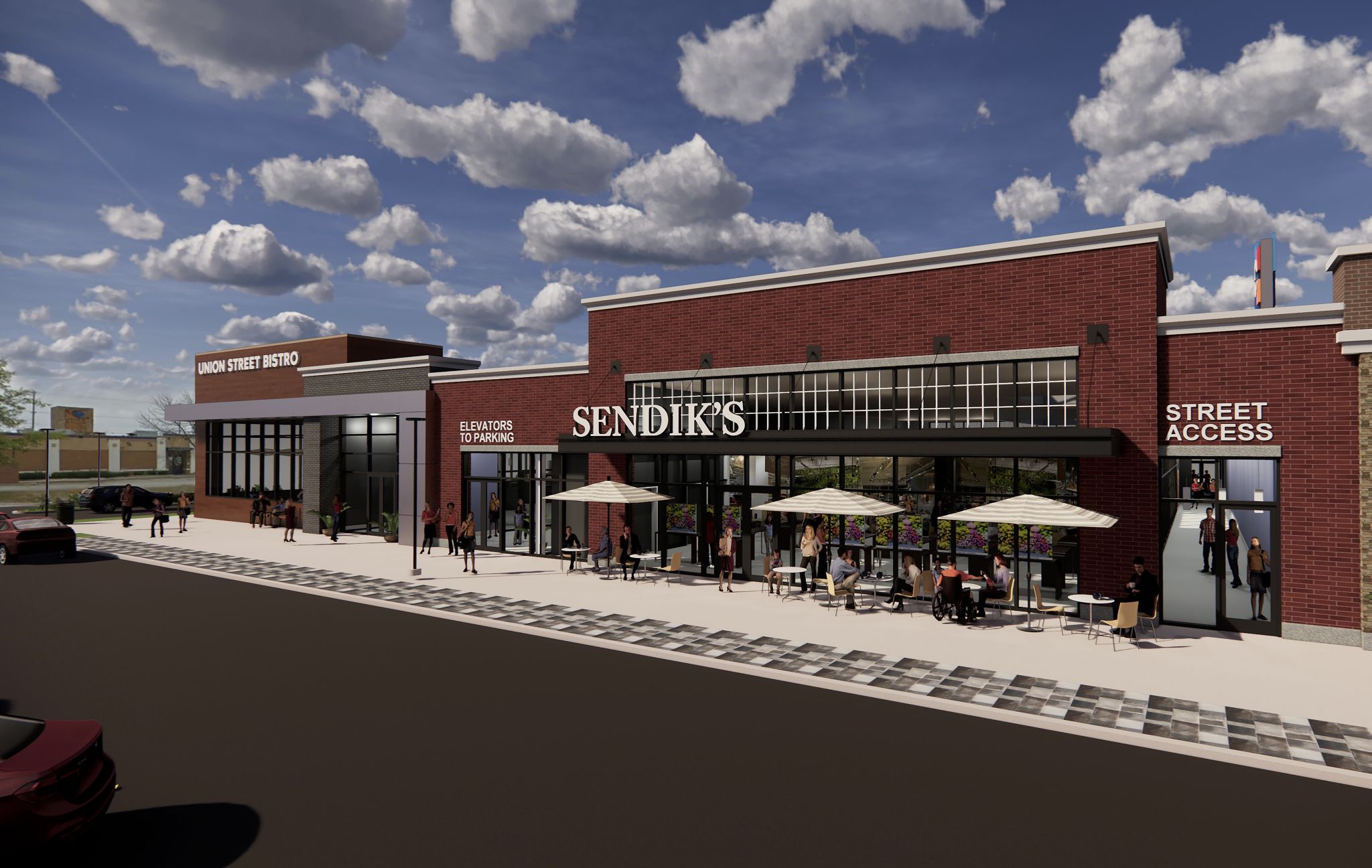 Dec 13th, 2018 by Sendik's
Sendik's to integrate a unique shopping experience into The Corners' main shopping level that will complement the town center's continued growth. Construction to begin in January – store to remain open throughout renovations

Jul 5th, 2017 by Sendik's
New location totals five store openings in eight months.