Press Release
If a Progressive will not fight for what is right, how can that Progressive claim to fight for the people?
A lie is an intentionally false statement.
A lie is an intentionally false statement. Doctor Louis Fortis' Shepherd-Express and its affiliated web site, at the direction and with full knowledge of its owner and editor, placed a lie of omission on its front page and on the Internet. With a panache fitting of P.T. Barnum, Doctor Louis Fortis advertises a forum of "Candidates for Assembly District 19," while omitting the name of one candidate and inviting only four fifths of the GAB recognized candidates. While Doctor Louis Fortis is the owner and can do anything he wants as long as it is legal, what he can no longer do is legitimately claim the mantle of progressive journalism. These actions appear more like the thinking of a newspaper oligarch like Rupert Murdoch, rather a true champion of progressive journalism. In Doctor Fortis' case, his "newspaper" has laid itself and its journalist ethics low by appearing to be just a hack for the Democratic Party establishment. This action puts this formerly revered anti-establishment paper into the same pro-establishment ranks as News Corp; only the oligarch's team color is Blue rather than Red.
Progressivism means rising above the Red and Blue politics as usual. Progressivism means challenging the political establishment to do what is right. I asked my fellow progressive candidates via e-mail, to join me in solidarity and to not participate in exclusionary single political party debates, and the only answer back was:
"I support your effort to debate. You may let any of the sponsors know that it is my preference that you are given equal time. I will be at each forum regardless of the sponsors' decision."
My fellow "progressives" are willing to give moral support, but are not willing to put skin in the game and join the fight. Will they do the same when sent to Madison for your cause, your business, your school, and your union?
My opponents have overwhelming advantage in money and the length of their support lists. So why do they only give vacillating support to a fair and inclusive debate of ideas?
As an OIF veteran, I know something about taking existential risk in support of a cause. Like Eugene Debs and fighting Bob Lafollette before, I will stand and fight for the people and the state of Wisconsin. My dedication to a democratic society, freedom of information, and transparent constitutional government, runs deep in my veins and is a fundamental part of my character.
I am also the only candidate who has worked with and for entrepreneurs and venture capitalist, who started a tech firm and experienced the ordeals of operating a company in Milwaukee, long before this place was friendly to startups of technology firms.
Both my spouse and mother are teachers; my grandmother Ruth became a medical doctor in the 1920s. An understanding of the power and importance of education, particularly in elevating women to a place of power equal to men, resides in of my DNA.
I have given my time and talent, repeatedly, to progressive journalism and freedom of information. Ask Doug Hissom, or Michael Horne, or Bill Conroy, or Joel McNally. I have supported progressive causes such as mass transit and labor for decades, ask John Goldstein, or Bob Bauman, or Nick Kovac, or Jim Carpenter. I have a long history of giving my time and talents to the Shepherd-Express as well as other independent outlets of journalism in this city and in Madison.
My additional years of experience have not turned me into a cynical old man, nor corrupted my progressive vision. Like Don Quixote, I am still willing to march into hell for a heavenly cause. Will my younger progressive opponents prove so durable in the caustic environs of Madison? I come to the fight battle tested in time as well as in war and peace.
I am the true progressive in this race and the underdog, the David against the Goliaths. I do not have the patronage of any political oligarch, or the backing of any newspaper oligarch, I only have the righteousness of my cause and my dedication to government by, for, and of the people. If you, the people, want real progressive change, be not sheep directed by the shepherding oligarch. Vote for Joseph Thomas Klein – Wisconsin Pirate Party – as your representative from the 19th Assembly District – on November 4th.
As always, your humble servant,
Joseph Thomas Klein
Candidate for the Wisconsin 19th Assembly District
Mentioned in This Press Release
People
:
Bill Conroy
,
Doug Hissom
,
Jim Carpenter
,
Joel McNally
,
John Goldstein
,
Joseph T. Klein
,
Louis Fortis
,
Michael Horne
,
Nik Kovac
,
Robert Bauman
,
Robert M. La Follette Sr.
Recent Press Releases by Joseph Thomas Klein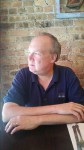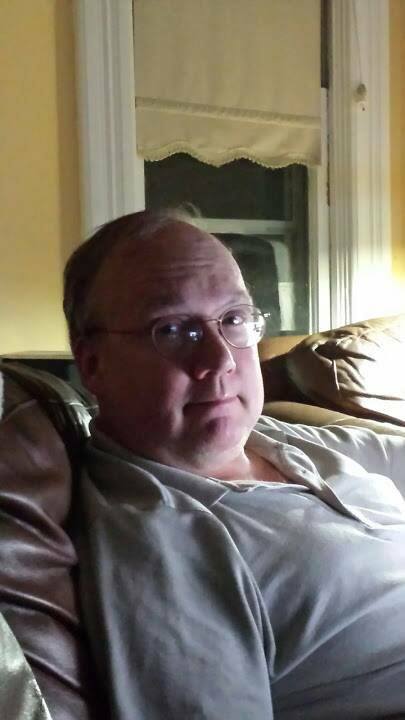 Oct 23rd, 2015 by Joseph Thomas Klein
I am dedicated to the dream of transforming our society into a just society, where social and civil rights are upheld for all citizens, including the powerless.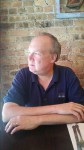 Sep 23rd, 2015 by Joseph Thomas Klein
We are engaged in a struggle for democracy against the oligarchs, influential capitalists who want to control the government in order to benefit personally, often at the expense of the common citizen.