Press Release
A Democracy with out Debate is a Farce
I am dedicated to the dream of transforming our society into a just society, where social and civil rights are upheld for all citizens, including the powerless.
Any union, news outlet, or organizations making endorsements of Chris Larson or Chris Abele without inviting interviews from all the legitimate candidates are engaging in undemocratic actions. Unions, especially unions like AFSCME Council 32, should be ashamed their behavior. As should the mainstream press.
I am a legitimate candidate. I am the only war veteran and union member running.
I registered with the Milwaukee County Election Commission in August, per the law, before making expenditures or sending out solicitations for money, unlike at least one of my opponents.
I am attending community meetings and reaching out to contact veterans, unions, and community leaders. I participated in ATU's effort to get a properly negotiated contract by standing with the rank and file with a sign in my hand, not once, but multiple times.
The Journal-Sentinel reporters and editors have informed me that they will not print my name nor cover my run until I have collected 2000 signatures and am on the ballot. If your not an insider or a member of the establishment – that is the bar that must be vaulted over.
Abele and Larson are given free publicity and free passes because they belong to the exiting ruling elite.
I have run companies, served on boards of directors, worked with venture capitalist, negotiated agreements with fortune 500 firms.
I am dedicated to the dream of transforming our society into a just society, where social and civil rights are upheld for all citizens, including the powerless.
Wisconsin seems in a free-fall toward neo-fascism – where the state controls what should be public information, decides who can vote based on their class and race, decides what people can learn, and even regulates who can go to what bathroom.
I am an unashamed supporter of open government – of democracy – of real debate. I can't change the state but I can change Milwaukee County.
Let us not make our democracy a farce – where the voice of the opposition is suppress, either through intent or neglect. The system works best when we have vigorous and open debate, let us make that debate happen and happen now.
I ask you the pubic a fair hearing. Tell your news outlet to cover me. If your a union member, ask your union to interview me before making an endorsement.
Politicians are human beings. Have an open mind, do not view any candidate as a savior on a white horse, and listen to all the candidates.
It should be apparent, especially to you who endorsed Abele four years ago and have been disappointed, that no one should be given a free pass to endorsement, publicity, or boots on the ground until all legitimate candidates are vetted.
Paid and Authorized by the candidate and Citizens for Joseph Thomas Klein – Milwaukee Executive 2016 – 414 628-3380 http://joeklein.org
Mentioned in This Press Release
Recent Press Releases by Joseph Thomas Klein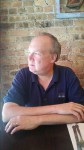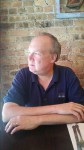 Sep 23rd, 2015 by Joseph Thomas Klein
We are engaged in a struggle for democracy against the oligarchs, influential capitalists who want to control the government in order to benefit personally, often at the expense of the common citizen.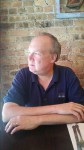 Sep 7th, 2015 by Joseph Thomas Klein
A strong and democratic labor movement, a quality and democratically controlled public school system, democratic participation for all citizens, and a public confidence in the equal application of the law that is justly blind to ethnicity, class, and gender identification ... this is what I want to strive for.