Press Release
Ideas of Influence and Exchange Explored in Milwaukee Art Museum's New Season of Exhibitions and Events
Quilts inspired by travels and memories from childhood, personal connections between a photographer and her subjects and design exchanges between the U.S. and Scandinavia highlight the Museum's upcoming season.
Milwaukee, Wis. – March 11, 2020 – It is easy to think that creating art is an act of pure inspiration, but artists build on the locations, cultures, and artistic trends that surround them. During this season, the Milwaukee Art Museum will examine how art is an ongoing tradition, evolving from a range of influences and exchanges, past and present.
"The exhibitions and programs at the Museum through the summer will explore the creative importance of being part of a community, making connections, and having conversations," saidMarcelle Polednik, PhD, Donna and Donald Baumgartner Director, Milwaukee Art Museum. "Quiltmaking, photography, design—all these practices have a history of people coming together and sharing their ideas. It's hard to imagine, for example, what our furniture, housewares—our homes—would look like if not for Scandinavian immigrants and the exchanges with the Nordic countries that took place for the greater part of a hundred years."
Beginning March 20, 2020, The Quilts of Pauline Parker presents colorful narrative quilts and wall hangings made by artist Pauline Parker (1915-2013), who used fabric and stitching as a platform for storytelling. The exhibition showcases more than thirty objects that highlight Parker's expressive approach to quiltmaking and which illustrate how the artist transformed a traditionally domestic craft into one that depicts current events, historical Biblical figures, and her own travels and experiences.
Opening April 17, 2020, Susan Meiselas: Through a Woman's Lens highlights the fifty-year career of documentary photographer Susan Meiselas, and is the first to focus on the artist's long-standing commitment to working with and sharing the perspectives and stories of women. On view in the Herzfeld Center for Photography and Media Arts, the exhibition presents never-before-shown photographs alongside iconic series that raise challenging questions about the documentary practice and the relationship between photographer and subject.
Scandinavian Design and the United States, 1890-1980 will examine the lasting impact of Nordic design on American culture and material life, as well as the United States' influence on Scandinavian design. On view beginning May 15, 2020, this major exhibition that will travel internationally is the first to present material that reframes the understanding of design history and culture between the US and the Nordic countries. Scandinavian Design features more than 180 objects, including furniture, textiles, drawings, ceramics, and product designs, organized into six themed sections.
Opening April 10 in Gallery S202,
First Impressions: Early Printed Books in Europe
will feature individual leaves and bound books created during the first century after the adoption of the printing press in Europe had revolutionized the dissemination of the written word.
On view through June 21, Byrdcliffe: Creativity and Creation traces the creative process behind the designs produced by the Byrdcliffe Arts and Crafts colony, a utopian community located in upstate New York during the early twentieth century. Furniture, drawings and other works on display are drawn from the Layton Art Collection and local private collections. Byrdcliffe: Creativity and Creation is the Layton Art Collection Focus Exhibition.
"Spring, and the lead-in to summer, is always an exciting time at the Museum," said Josh Depenbrok, Public Relations Manager, Milwaukee Art Museum. "From incredible floral displays in the galleries to hands-on activities during Family Sundays and strolls along Lake Michigan, the Museum, and Milwaukee, come alive."
Visitors to the Museum will have the opportunity to see spring come alive during Art in Bloom.  More than 30 art-inspired floral installations will be set among three floors of the Museum's Collection Galleries, April 30-May 3. The annual event includes family activities, a marketplace, informational presentations and floral workshops, and the Beauty in Bloom Fashion Show featuring gowns and accessories created by local artisans entirely out of blooms. Educators Credit Union is the presenting sponsor of the event. Art in Bloom adult admission is $19 in advance and $24 at the door. Member admission is $5, and kids 12 and under are always free thanks to Kohl's. Some of Art in Bloom's special programs require an additional ticket. More information is available at mam.org/bloom.
MAM After Dark, Milwaukee's artiest party sponsored by Northwestern Mutual, continues on the final Friday evening almost every month with live music, dancing, cocktails and activities tied to art and exhibitions. On March 27, attendees can cozy up for an un-slumber Pajama Party, with late-night snacks, movies and plenty of pampering. The theme for the May 29 MAM After Dark, voted on by Members, will also be revealed. At Spring Fling on April 24, visitors can put on their fanciest hats and join the Museum for a floral-filled garden party that celebrates Earth Day and Art in Bloom. Admission is $15 in advance, $19 at the door and free for Museum Members. Museum membership does not guarantee entrance when the event is sold out.
Kids and families take over the Museum during Kohl's Art Generation Family Sundays. At Needle & Thread on May 31, kids and families can explore the narrative quilts of artist Pauline Parker, and then make a miniature quilt, embroider and experiment with felting techniques.
At Play Date with Art on March 13, April 10 and May 8, the Museum's youngest visitors can drop in with their caregivers to create art to take home, and sing along during Singing Time at 10:30 and 11:15 a.m. Activities are designed for children ages 5 and under.
On April 12, visitors can enjoy a festive Easter Brunch under the wings of Windhover Hall before exploring the Museum. Reservations can be made at mam.org/easter; pricing includes Museum admission and is $50 for adults ($40 for Members) and $15 for kids 7-12. Kids 6 and under are free.
Celebrate Mom over a sumptuous brunch in Windhover Hall May 10, and then tour the Collection Galleries with her. Reservations for Mother's Day Brunch can be placed at mam.org/mothersday. Pricing includes Museum admission and is $50 for adults ($40 for Members) and $15 for kids 7-12. Kids 6 and under are free.
The Museum has refreshed its popular Yoga at MAM series. The updated yoga program features new practice locations around the Museum, experiential enhancements including live music, and diverse instructors from yoga studios in the local community. Participants can pre-register with a $15 donation, which also includes admission to the galleries and exhibitions. Upcoming dates: March 28, April 25, and May 30.
At Stitch 2-Gather on March 22, March 29 and April 5, Museum visitors can bring sewing projects to the East End to sew, socialize and get tips from guest artists, including Margaret Parker, Heidi Parkes, Shannon Molter, Maggie Sasso and Rosemary Ollison. Museum admission is not required to participate.
On May 7 at Teen Night, the evening event created by teens for teens, the Museum will host the Milwaukee Public Schools Partnership for the Arts & Humanities Showcase. Dozens of creative teens from organizations across the city will share their work under the wings of the Museum. Admission is free for all visitors, thanks to Free First Thursdays.
For more information on these exhibitions and events, as well as additional programs, visit mam.org.
Exhibitions are made possible by the Milwaukee Art Museum Visionaries Debbie and Mark Attanasio, Donna and Donald Baumgartner, John and Murph Burke, Sheldon and Marianne Lubar, Joel and Caran Quadracci, Sue and Bud Selig and Jeff Yabuki and the Yabuki Family Foundation.
Opening Exhibitions:
The Quilts of Pauline Parker
March 20–July 19, 2020
Bradley Family Gallery, Milwaukee Art Museum
Organized by the Milwaukee Art Museum
Curated by Margaret Andera, Curator of Contemporary Art
Presenting Sponsor: The McCombe and Pfeifer Families and the Gottlob Armbrust Family Fund in Memory of Helen Louise Pfeifer
Supporting Sponsors: Milwaukee Art Museum's Friends of Art and Milwaukee Art Museum's Garden Club
Susan Meiselas: Through a Woman's Lens
April 17–August 2, 2020
Herzfeld Center for Photography and Media Arts, Milwaukee Art Museum
Organized by the Milwaukee Art Museum
Curated by Lisa Sutcliffe, Herzfeld Curator of Photography and Media Arts
Presenting Sponsor: Northern Trust
Contributing Sponsor: David C. and Sarajean Ruttenberg Arts Foundation
Exhibitions in the Herzfeld Center for Photography and Media Arts are sponsored by Herzfeld Foundation and Madeleine and David Lubar
Scandinavian Design and the United States, 1890-1980
May 15–September 7, 2020
Baker/Rowland Galleries, Milwaukee Art Museum
Co-organized by the Milwaukee Art Museum and the Los Angeles County Museum of Art
Co-curated by Monica Obniski, Demmer Curator of 20th- and 21st-Century Design, Milwaukee Art Museum and Bobbye Tigerman, Marilyn B. and Calvin B. Gross Curator, Decorative Arts and Design at LACMA
International Tour and Exhibition Sponsor: Terra Foundation for American Art
Presenting Sponsors: The Krei Family in Memory of Melinda and Nordic Culture Point
Supporting Sponsors: Barbro Osher Pro Suecia Foundation, Milwaukee Art Museum Collectors' Corner, Milwaukee Art Museum's Friends of Art, Travel Wisconsin, The Anders and Brigid Segerdahl Family, and National Endowment for the Arts
Contributing Sponsor: John Stewig and Dick Bradley in Memory of Dick's Mother, Karine
Scandinavian Festival Sponsor: American-Scandinavian Foundation
Continuing exhibitions: 
A Modern Vision: European Masterworks from The Phillips Collection
Through March 22
Organized by The Phillips Collection, Washington, DC
Coordinated by Tanya Paul, Isabel and Alfred Bader Curator of European Art, Milwaukee Art Museum
Presenting Sponsor: Johnson Financial Group
Leadership Sponsor: Wendy Sleight
Supporting Sponsor: Four-Four Foundation
Contributing Sponsor: Suzy B. Ettinger Foundation
James Benning and Sharon Lockhart: Over Time
Chapter II April 17-August 2, 2020
Organized by the Milwaukee Art Museum
Curated by Lisa Sutcliffe, Curator of Photography and Media Arts
Supporting Sponsors: Christine A. Symchych and James P. McNulty
Additional Events:
Free First Thursdays: Admission is free for all visitors on the first Thursday of every month. Upcoming dates: April 2, May 7, June 4.
Story Time in the Galleries: Educators read a story while surrounded by art every Saturday morning at 10:30 a.m., sponsored by Kohl's. Free with Museum admission.
Happy Hour at the East End: Beer, wine, and drink specials with a lake view. Every Thursday night, 5–7:30 p.m.
Drop-in Tours: Saturdays at 11 a.m. and 2 p.m. and on Sundays at 2 p.m., free with Museum admission
Kohl's Art Generation Studio: Open every day the Museum is open, 10 a.m.–4 p.m., 7 p.m. Thursdays, featuring educational and engaging hands-on activities that are always changing.
About the Milwaukee Art Museum
The Milwaukee Art Museum welcomes people from throughout the community and the world to find themselves and lose themselves in art, creativity and culture. At any one time, visitors can experience over 2,500 works on view within the Museum's collection galleries and three ever-changing exhibition spaces; participate in engaging programming; and explore the one-of-a-kind spaces across the 24-acre lakefront campus. The iconic architecture brings together structures designed by Eero Saarinen, David Kahler and Santiago Calatrava. Famous for its moving Burke Brise Soleil, the Museum serves as a symbol for Milwaukee pride and connects the shores of Lake Michigan to the city's bustling downtown.
Mentioned in This Press Release
People
:
Bud Selig
,
Caran Quadracci
,
David Kahler
,
David Lubar
,
Eero Saarinen
,
Heidi Parkes
,
Josh Depenbrok
,
Lisa Sutcliffe
,
Maggie Sasso
,
Marcelle Polednik
,
Margaret Andera
,
Marianne Lubar
,
Mark Attanasio
,
Monica Obniski
,
Rosemary Ollison
,
Santiago Calatrava
,
Tanya Paul
Recent Press Releases by Milwaukee Art Museum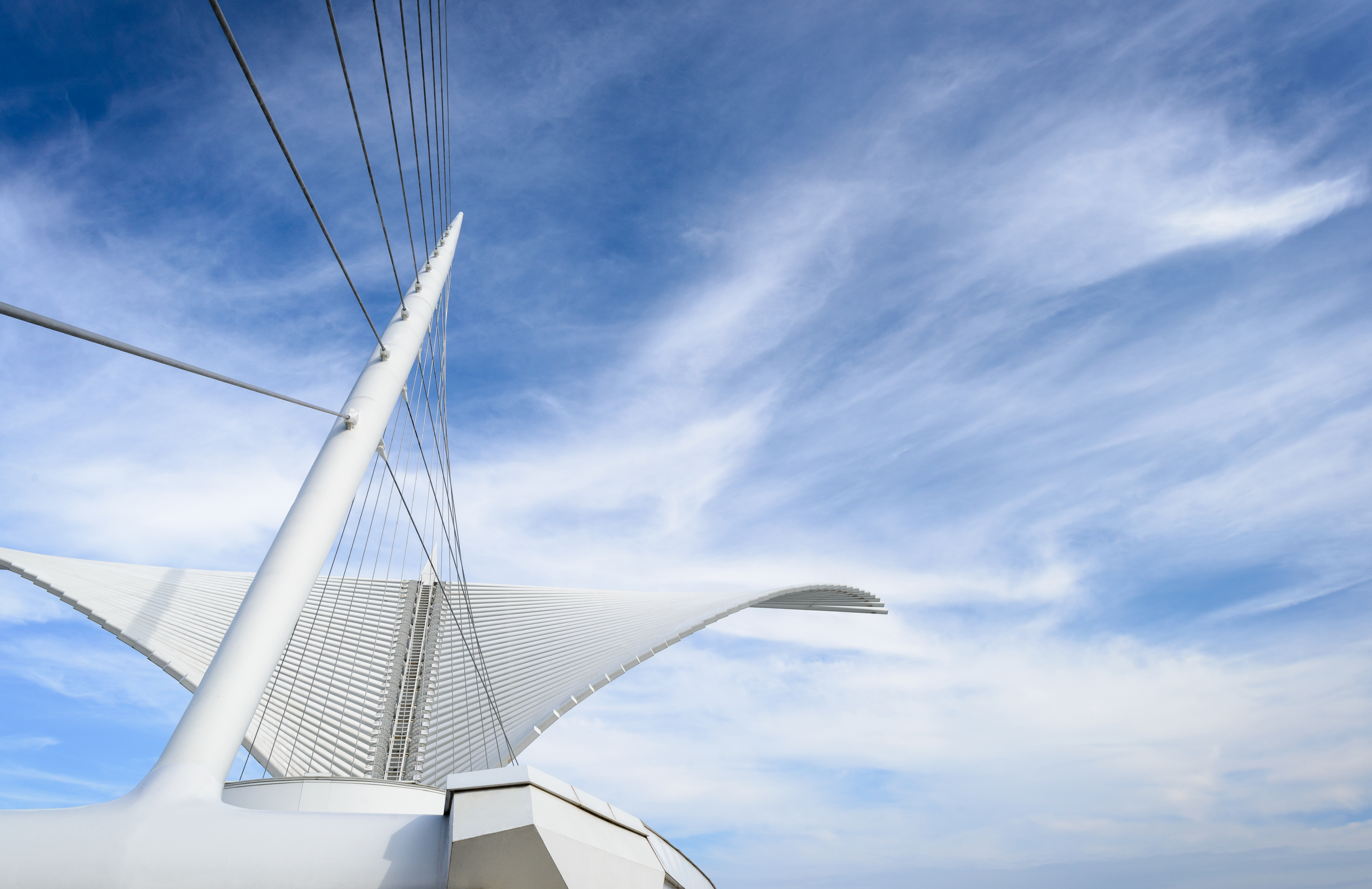 Feb 18th, 2021 by Milwaukee Art Museum
Discovery World, the Harley-Davidson Museum, the Milwaukee Art Museum, and the Milwaukee Public Museum will reopen in March with robust health and safety protocols in place.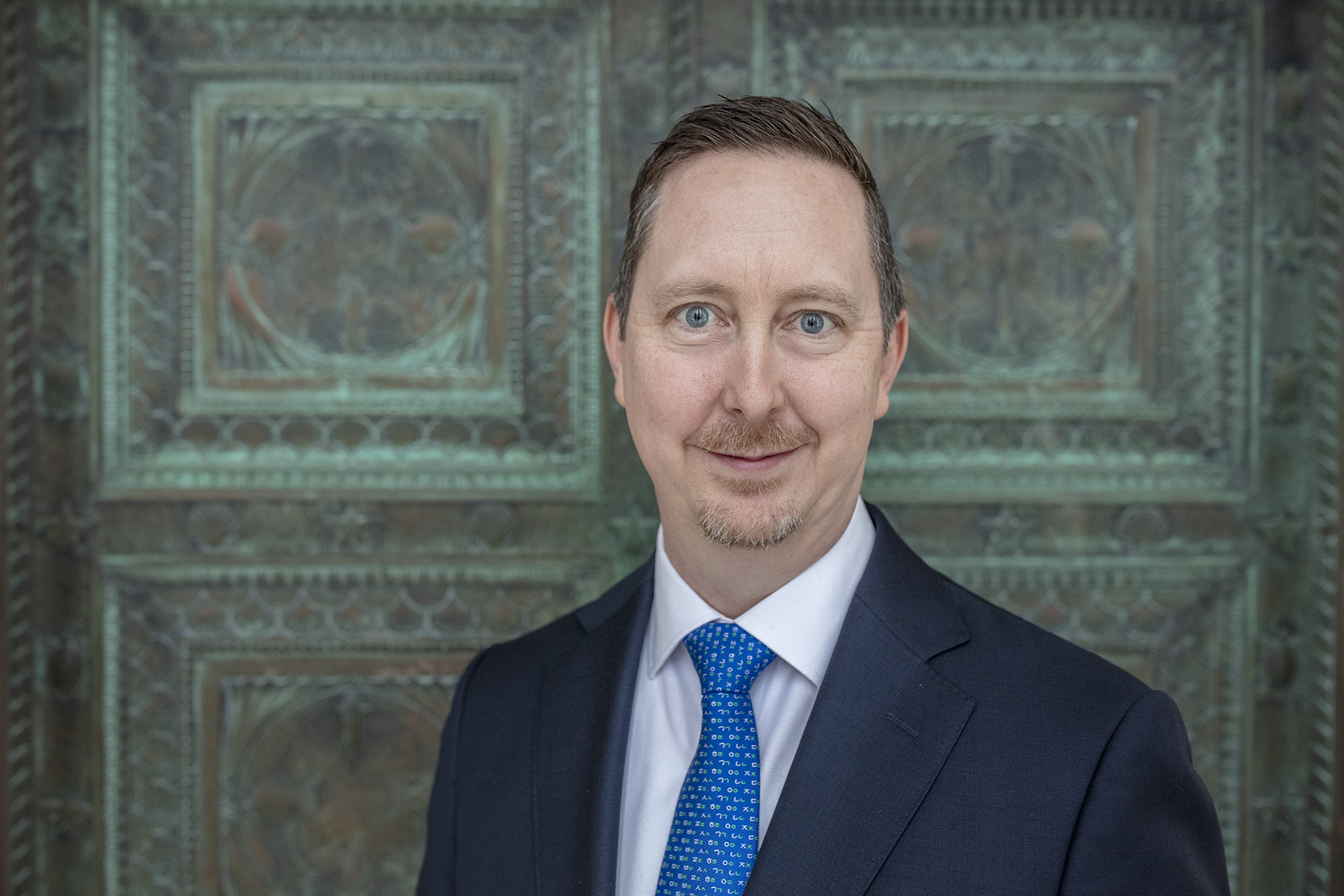 Dec 8th, 2020 by Milwaukee Art Museum
Stein joins the Museum to oversee key aspects of the institution's operations and experiences, on-site and online.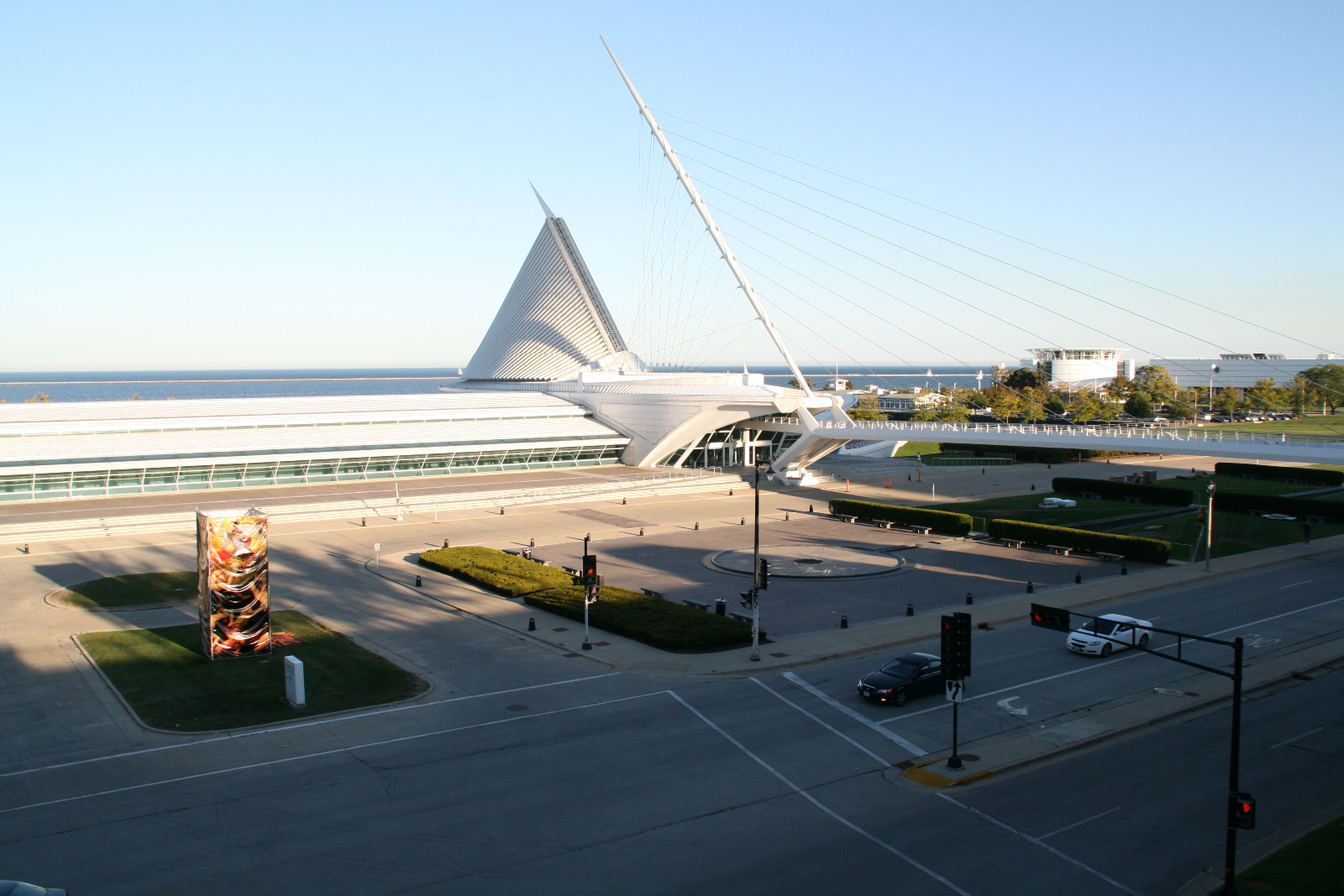 Nov 24th, 2020 by Milwaukee Art Museum
Although temporarily closed for in-person visits, the Museum is offering special holiday happenings online, including Family Sundays and Museum Store Sunday.