Press Release
Greater Milwaukee community brings home another win for basic needs
Match Day 2014 raises more than $3 million for food and shelter agencies
Thanks to the generosity of thousands in southeastern Wisconsin through the Greater Milwaukee Foundation's third Match Day event, $3,004,228 was raised to support 20 area food and shelter agencies.
The special online giving event, which was coordinated by the Greater Milwaukee Foundation, raised $1,885,278 from 5,233 individuals and $360,150 from Foundation donors. Those gifts were proportionately matched with money from a pool of $750,800 in matching funds from the Greater Milwaukee Foundation and many donors, including co-sponsors Brewers Community Foundation and The Ceres Foundation, and more than two dozen other contributors. The Brewers Community Foundation also contributed $8,000 for this year's Golden Ticket promotion. The result was a total of more than $3 million.
"On behalf of the entire Foundation, I want to thank everyone who helped make Match Day a great success for the third year," said Ellen M. Gilligan, president and CEO of the Greater Milwaukee Foundation. "It's heartwarming to see our community come together like this, and the donations made for this event will have a lasting impact on the organizations and the citizens they serve."
Highlights from the 24-hour event:
The first gifts were posted 2 minutes after the event started at midnight – $225 was given to Community Advocates, $185 was given to Hunger Task Force, $25 went to Food Pantry of Waukesha County and $10 went to Hebron House of Hospitality
A total of 7,969 donations were made through matchdaymke.org on March 13
Hunger Task Force raised the most of the participating agencies – 1,286 individual donors contributed a total of $330,936
Through the Golden Ticket promotion, made possible by the Brewers Community Foundation, an additional $1,000 was added to eight different gifts, randomly selected throughout the day. The Womens Center, Cathedral Center, Milwaukee Rescue Mission, Salvation Army of Greater Milwaukee, Hope House of Milwaukee, Friends of Abused Families, Hunger Task Force, and Guest House of Milwaukee were recipients of Golden Tickets
The following businesses generously contributed in-kind support for Match Day: The Milwaukee Business Journal, OnMilwaukee.com, Clear Channel Outdoor, BizTimes Media, Concannon Communications, Heritage, Washington County Daily News, Milwaukee Journal Sentinel, Wisconsin Center District, Milwaukee City Hall and Milwaukee Public Market.
Advocates of Ozaukee
Cathedral Center
Center for Veterans Issues
Community Advocates
Daystar
Family Promise of Washington County
Feeding America Eastern Wisconsin
Food Pantry of Waukesha County
Friends of Abused Families
Guest House of Milwaukee
Hebron House of Hospitality
Hope Center
Hope House of Milwaukee
Hunger Task Force
Milwaukee Rescue Mission
Pathfinders Milwaukee
Salvation Army of Greater Milwaukee
Sojourner Family Peace Center
The Women's Center
Walkers Point Youth and Family Center
Mentioned in This Press Release
Recent Press Releases by Greater Milwaukee Foundation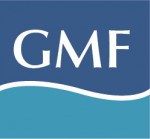 May 24th, 2019 by Greater Milwaukee Foundation
In August, the Foundation will release a request for proposals supporting healthy birth outcomes, and the Columbia Health System Endowment Fund for Women's Health will be a key source of funding.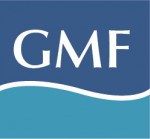 Feb 5th, 2019 by Greater Milwaukee Foundation
As of Dec. 31, 2018, the Foundation's assets totaled $833 million, based on preliminary figures.