Press Release
Free Bus Rides, Free Stickers and Free Admission – Take Your Kid on the Bus Day Features Something for Everyone
Families across Milwaukee County can leave their cars, minivans and SUVs at home on Saturday, September 23rd
Families across Milwaukee County can leave their cars, minivans and SUVs at home on Saturday, September 23rd, and hop on the bus for MCTS Take Your Kid on the Bus Day!  All children 12 and under ride for free on all MCTS routes that day. The special event also includes free stickers for all young riders, and deals and discounts for children and adults!
"As adults we realize how important MCTS is to this community. Every day they provide 150,000 rides that get people to work, school and medical appointments. For many children, the bus is fun and excitement – that's what Take Your Kid on the Bus Day is celebrating," said County Executive Chris Abele. "From the Zoo to our museums, to the parks and to special events, transit is a safe, convenient and affordable way for families to explore, and enjoy our community."
With 60 Routes and 5,500 bus stops, there are so many fun places MCTS can take you and your children.
Take the GoldLine to the Milwaukee County Zoo, the Betty Brinn Children's Museum or Discovery World
Visit the Milwaukee Public Museum on Routes 30, 30X and 31
Check out the Greatest Show (& Tell) on Earth, use Routes 56 and 67 to get to the Maker Faire and Harvest Fest at State Fair Park
Use the BlueLine or Routes 21, 23 or 57 to get a rare chance to see inside MCTS during our Doors Open Event
Speaking of Doors Open, MCTS routes can get you to many of the behind the scenes tours at more than 150 buildings across Milwaukee
While kids ride for free on September 23rd, adults can also save some money when they use the MCTS M•CARD to pay for fares. Not only is using the M•CARD cheaper than paying with cash, you can also take advantage of great deals available on Take Your Kid on the Bus Day. Deals include free Bublr bike rides and admission deals to Discovery World, the Milwaukee County Zoo, Milwaukee Public Museum and Betty Brinn Children's Museum. For a full list of the deals and discounts, visit RideMCTS.com/KidsDay
"The Betty Brinn Children's Museum is pleased to participate in Take Your Kid on the Bus Day by offering free Museum admission for children who ride the Milwaukee County Transit System on September 23," said Synovia Moss, Betty Brinn Children's Museum's Director of Community Engagement and Outreach. "Many families already know the convenience and benefits of utilizing our transit system and we encourage others to take advantage of a bus ride to the Museum, which provides a wonderful opportunity for families to connect and explore the city together."
"Discovery World is very excited to partner with our friends at the Milwaukee County Transit System during Take Your Kid on the Bus Day," said Joel Brennan, Discovery World CEO & President. "With our location on the lakefront, transportation can often be the main barrier to accessing our museum, so we encourage the entire community to support public transportation and visit us on September 23."
"Milwaukee County has a great bus system that allows families to travel easily throughout the city.  The Milwaukee Public Museum is on several different routes and used by many of our visitors," said Hillary Olson, Vice President, Audience and Community Engagement. "We are excited to host bus riders of all ages to have a fun, family-friendly day at the Museum. Show your M•CARD for a reduced admission on September 23rd!"
"A healthy, prosperous, sustainable community is one with multiple, convenient transit options to help people move easily from home to work to play," said Caressa Givens, Bublr's Community Engagement Coordinator. "Bublr and MCTS are great travel options alone, and even more convenient when used together. We're proud to be part of Take Your Kid on the Bus Day and we hope people take advantage of the penny Bublr rides and all the other great deals that day."
Mentioned in This Press Release
Recent Press Releases by Milwaukee County Transit System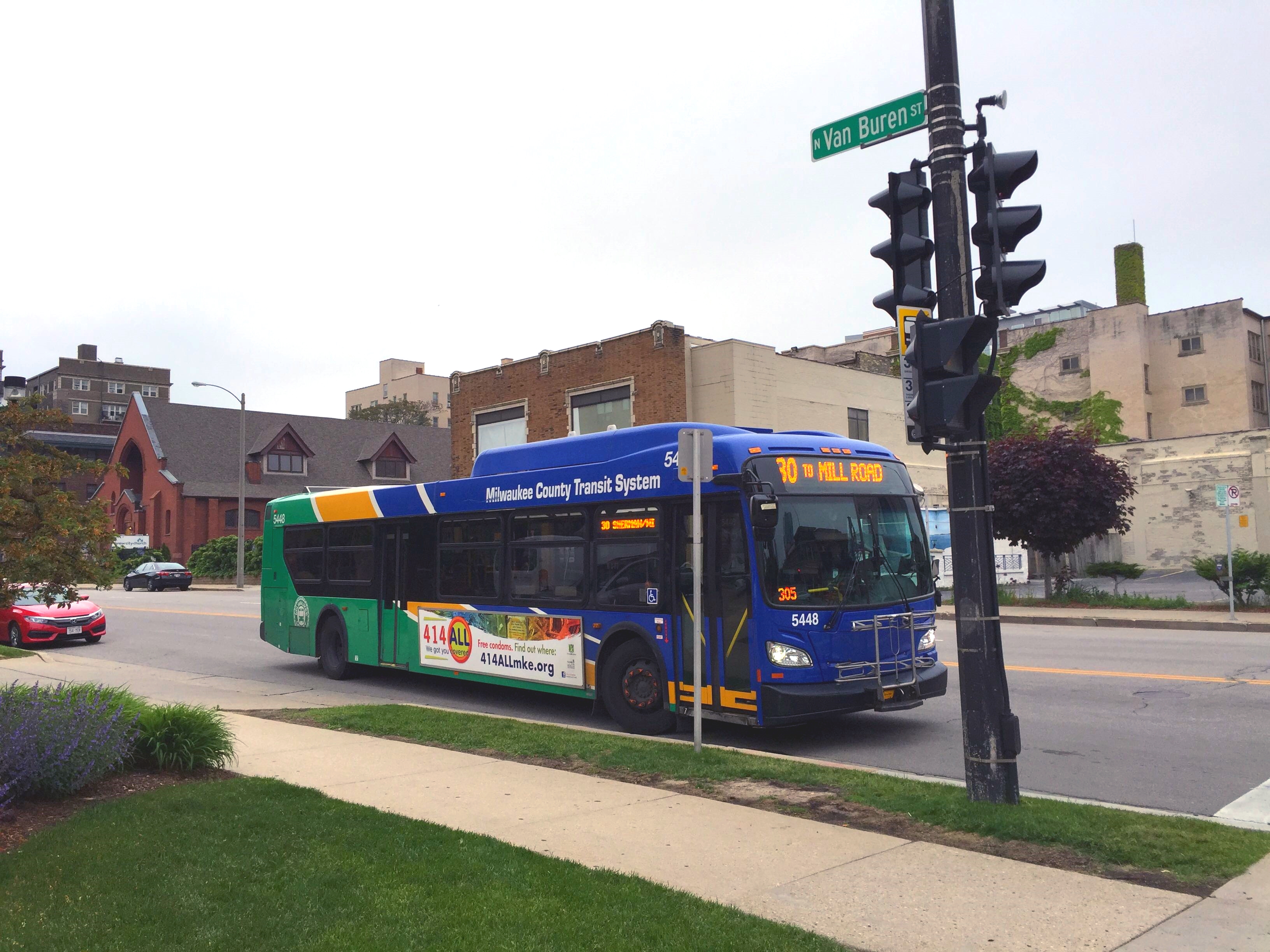 Sep 13th, 2019 by Milwaukee County Transit System
Freeway Flyer service on Route 44 begins at 8:30 a.m. and runs approximately every 15 minutes until 9:30 a.m. from the State Fair Park-Ride Lot at S. 76th Street and W. Kearney Street.