Press Release
Flag-Throwers of the Florentine Returning to Festa Italiana 2015!
One of Italy's most honored traditions returns to this year's festival
Milwaukee, Wisconsin, April 29, 2015… Festa Italiana is excited to announce The Flag-throwers of the Florentine (Sbanderatori dei Borghi e Sestieri Fiorentini) are returning direct from Italy to perform  at this year's festival, taking place July 17-19, 2015 at Henry W. Maier Festival Park.  This dynamic group of 16 will entertain audiences daily with a colorful show of choral exercises, music and flags symbolic of an authentic victory celebration!
"It is with great honor that we welcome back the flag-throwers to Festa Italiana! Bringing back wonderful memories from festival's past, their presence will create an atmosphere on the grounds reminiscent of a real Italian street festival," said Joe Vella, Italian Community Center president and chairperson of Festa Italiana.  "Festival attendees will have the opportunity to see 16 members perform live maneuvers all three days of the festival, getting real a glimpse of Italian history and culture, which is very special to our organizers this year.  This is a main festival attraction that attendees will not want to miss."
About Flag-Throwers of the Florentine
The flag-throwers of the Florentine districts and villages (Sbanderatori dei Borghi e Sestieri Fiorentini) revive their show with all the charm of this ancient tradition. During frequent battles for control of territories and political supremacy in the 11th and 12th centuries, flag-throwers accompanied armies throughout central and northern Italy. Since soldiers had no uniforms, the flag was the sole element of recognition, a source of civic pride and a useful tool for communication between army units. The flag itself was of utmost importance, and the brave flag-bearers had the obligation to protect their flag with their lives, if necessary, and never let the flag fall into enemy hands.
The Flag-Throwers of the Florentine demonstrate typical formations, music and exercises guided by the rhythm of the drums – all of which move in unison! The military attention to the origin of this art is manifested through specific characteristics: within the group are only allowed men, pride and composure is an essential requirement as the flag is an important symbol that needs to be worn with pride and respect, and the movements are precise and strict to remember the maneuvers of the army. During the performance, festivalgoers will be transported into medieval battle, watching banner waves and choreography meant to signal danger or triumph. The group remains faithful to the tradition by using flags with wooden rods and drapes strictly embroidered. Their name refers to both the bond with the city of Florence, and the surrounding area, while their costumes symbolize the two factions of the city that made up the army: the blue represents the noble families while the red recalls the people.
Festa Italiana attendees can watch several flag-thrower performances in the T.J. Bartolotta Sports Court at 6:30 p.m. Friday and Saturday and 2:30 p.m. and 6:30 p.m. on Sunday.  The flag-throwers will also be performing throughout the grounds, in the weekend parades and in Sunday's mass and procession. 
To see the flag-throwers live and in action, visit https://www.youtube.com/user/SbandieratoriFigline.
Also please view their website at http://www.sbandieratori.it/LENG/Z2/C25395-1/hhcm-Home.html  and Facebook page for more information!
Tickets for Festa Italiana are now on sale.  Purchase your advance ticket for $10 now through July 16 at http://www.festaitaliana.com.  For ticket questions, please call 414-223-2808.
About Festa Italiana
The 38th annual Festa Italiana takes place at Henry W. Maier Festival Park (Summerfest grounds) on Milwaukee's lakefront.  The festival runs Friday, July 17, to Sunday, July 19.
Festa Italiana is the largest Italian event of its kind in America today.  The Festival began in 1978 for the purpose of reuniting an Italian community torn apart by urban renewal projects and was the first ethnic festival in Milwaukee. Today, several ethic festivals are celebrated on Milwaukee's lakefront and the city is now widely known as the City of Festivals.  Through the dedication of more than 2,000 volunteers, the annual Festa Italiana has become a favorite family event to Milwaukee and surrounding areas.
Please follow Festa Italiana on Twitter @FestaMKE and become a fan of Festa Italiana on
Facebook at http://www.facebook.com/festaitalianamilwaukee.  For more information on the
festival, please visit www.FestaItaliana.com or call 414-223-2808. 
Festa Italiana is sponsored in part by Calypso Lemonade, MillerCoors, PyraMax Bank, Greco and Sons, Sendiks, Catholic Financial Life, Gruber Law Offices, Red Gold Tomato Products, Annex Wealth Management, Peter Sciortino Bakery and Harley-Davidson Motor Company.
Mentioned in This Press Release
Recent Press Releases by Festa Italiana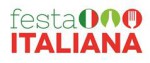 Jul 15th, 2019 by Festa Italiana
Join the Italian party on Milwaukee's lakefront featuring authentic foods, exciting new beverages and wines, culture, entertainment and the loudest Italian fireworks on Saturday and Sunday nights!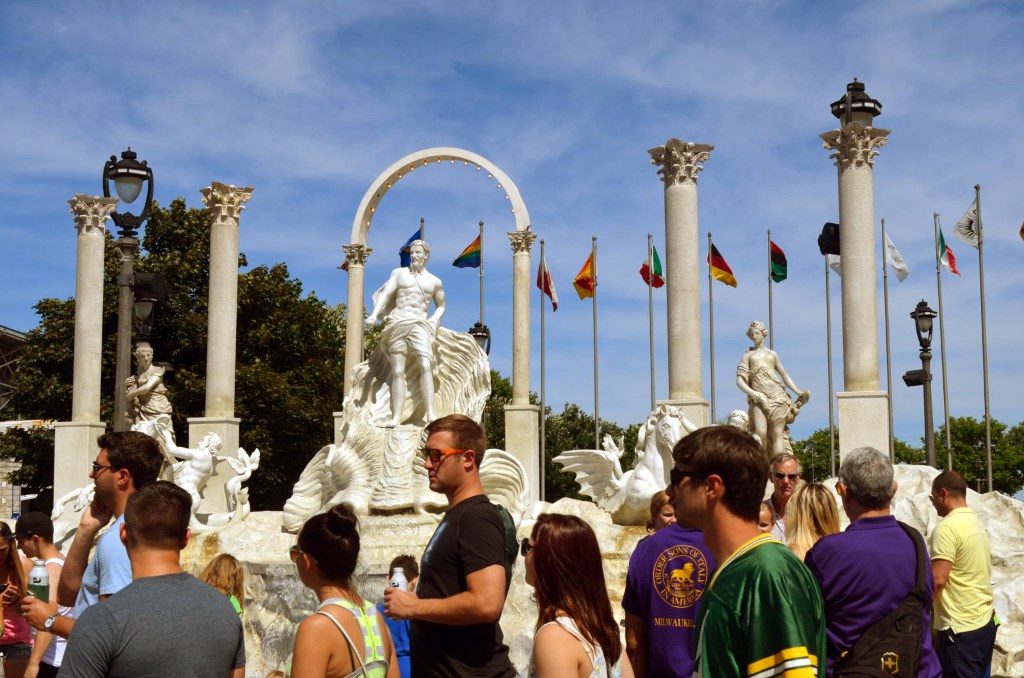 Jun 24th, 2019 by Festa Italiana
Festa will offer over 25 varieties of Italian wines, new Italia cocktails, cigar and bourbon pairings and Campari Club to the grounds!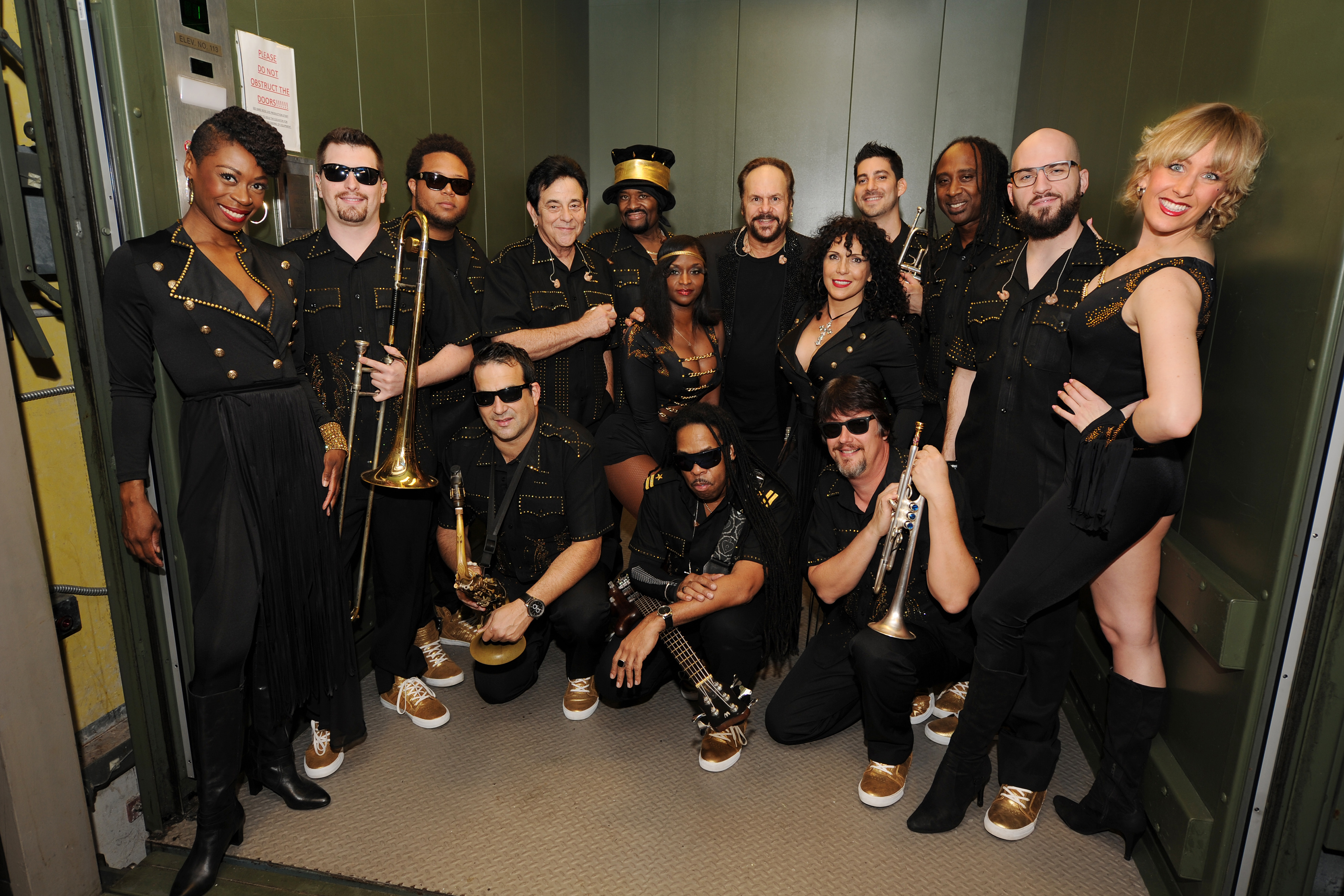 Apr 24th, 2019 by Festa Italiana
Experience this Grammy Awarding-winning band for the cost of a Festa admission ticket