Press Release
Fantastic Food, Exciting Entertainment and More at Festa Italiana July 20-22
Festa Italiana Offering One Day $5 Ticket Sale Monday, July 16; Festival brings Italy to Milwaukee's lakefront featuring food, culture, entertainment and the loudest fireworks every night!
MILWAUKEE – July 9, 2018 – Festa Italiana is excited to combine new selections with old favorites to this year's festival on Milwaukee's lakefront July 20-22, celebrating food, family and tradition. To kick off Festa week, organizers are offering a one day, $5 ticket promotion on Monday, July 16. The $5 tickets can be purchased online at www.festaitaliana.com starting at 12:00 a.m. Monday, July 16.
Celebrating its 41st year of Italian heritage and culture, festivalgoers can look forward to a full line-up of completely Italian and Italian American acts to provide a truly unique Italian experience on Milwaukee's lakefront. Highlight performers include Tony-Award winner Anthony Crivello, Italian actor and singer Louis Vanaria, World Acoustic Accordion Champion Cory Pesaturo, The Sicilian Tenors, Moreno Fruzzetti and FLEMT, a rock band from Senigallia, Italy!
This year, Festa Italiana offers something for everyone, from Italian flag-throwers direct from Italy to the famous cannoli eating contest, gondola rides, bocce ball, free kids carnival and everything in between!
New This Year: Food Fantastico!
When it comes to food, Festa will not disappoint! The festival is excited to welcome new Italian selections and restaurant operators to this year's Festa, including:
Albanese's Road House will offer Italian sausage sandwiches, meatball sandwiches, deep fried gnocci, and spaghetti and meatball mozzarella sticks!
Bartolotta Restaurant Group is serving up a brand-new menu of fresh Italian fare, including prosciutto and melon, caprese salad, fried polenta mushroom ragù, fried polenta and marinara, mussels marinara, cheese tortelloni with marinara and a porchetta sandwich.
Dorsia will offer antipasti options of bruschetta and garlic cheese bread; they will also feature a variety of paninis, including meatball, chicken pesto, chicken parmesan and caprese.
Trattoria Di Carlo will present the Pinsa – a new type of pizza crust featuring different topping combinations such as margherita, roasted eggplant, Italian sausage and chocolate Pinsa topped with warm Wisconsin caramel apples.
Vivere will offer Italian-style surf and turf special items, including calamari, crab cake, chicken Portofino, chicken cacciatore, baked lasagna and steak sandwiches.
Sendik's Festa Italiana sausage is the official sausage of Festa Italiana 2018! Seasoned to perfection, Sendik's Italian sausage is served up on a seeded Italian roll from Peter Sciortino Bakery with your choice of garnish.
Sipping also goes with eating!  Festivalgoers can enjoy some of Italy's finest wines throughout the grounds, provided by LoDuca Wines and Corvina Wine Company.  Wine coolers, wine cocktails and wine flights will also be available!
Complete food menus can be downloaded at: http://festaitaliana.com/fooddrink/menus.
Festa Italiana will also host a fantastic line-up of local chef demonstrations and foodie competitions in its Cucina Showcase, including the annual cannoli eating contest on Saturday, July 21 and kids pizza making contest on Sunday, July 22.
Entertainment Energico
Festa Italiana is bringing back the Italian favorites festa-goers have come to love over the years, as well as new artists and bands that celebrate Italian culture all weekend long! Highlights include:
Flag-Throwers of Sermoneta, Italy: Making its debut at this year's festival is a dynamic new flag-throwing group, "Sbandieratori Ducato Caetani." The group will perform in the Colosseum Sports Court and throughout the festival grounds, showcasing the folklore of the return home of the Duke of Sermoneta and Captain of the Pontifician troops after an epic battle!
Anthony Crivello: Festa is thrilled to once again host Milwaukee native and Tony-Award winner Anthony Crivello throughout the entire weekend of Festa Italiana! Crivello is an award-winning actor, singer and performer, having starred on Broadway in regional productions such as Golden Boy, Kiss of the Spider Woman, Evita, and Andrew Lloyd Weber's Phantom: The Las Vegas Spectacular. Don't miss this powerful Festa Italiana headliner perform Broadway hits from some of the most treasured musicals of our time!
Louis Vanaria: Many may recognize this long-standing Italian actor from "Law & Order" and "A Bronx Tale," among other TV shows, and he is coming to Festa this July to perform Italian classics and new songs from his recent album! Just as the late Frank Sinatra called Tony Bennett the greatest singer of all time, Bennett referenced Louis as "dynamite."
Cory Pesaturo: Festa is honored to welcome back World Digital Accordion Champion and World Acoustic Accordion Champion Cory Pesaturo ("C Pez") to this year's festival. Pesaturo is one the foremost accordion players in the world, pushing the boundaries on multiple fronts of what is possible with the accordion.
FLEMT: For the first time ever, Festa Italiana will welcome FLEMT, a rock band from Senigallia, Italy. Co-founded by Alessandro "Frank" Lapini and Michele Trillini in 2006, the duo came together in 2011 when they and drummer Diego Romagnoli competed together for the opportunity to open for Bon Jovi. FLEMT won the contest and opened in front of 40,000 fans. In 2013, FLEMT released its first album, "The Time Has Come," in Italy.
George Busateri's Spider George and the Web: Festa Italiana is thrilled to announce that this year's festival marks the return of one of the most recognized names in live entertainment in the Midwest. Not only has George Busateri taken the reins as Entertainment Director for the entire festival, but he will also perform with his band, Spider George & the Web! After a 12-year absence, Spider George & The Web will return to the entertainment lineup and will perform each night of the three-day festival.
Other Exciting Acts Include: The Sicilian Tenors, Tre Bella, longtime Festa favorite Moreno Fruzzetti, Rat Pack Reprise, Ray Massa's Eurorhythms, Rick D'Amore, Italian comedians and more!
Tradizioni for All!
Marvel at Festa's replica of the famous Coliseum Display – the iconic symbol of imperial Rome, take a trip to the Marco Venetian Tower Display – representing the bell tower of St. Mark's Basilica located in the Piazza San Marco in Venice's principal public square, and get a picture with the Statue of David Replica – Michelangelo's famous masterpiece.  Festa's replica emulates the 17 feet tall original!
Festa offers fun-filled activities and attractions for the whole famiglia, including a FREE CARNIVAL, kids pizza making contest, parade through the grounds Saturday and Sunday at 5:00 p.m., and daily performances on the Children's Stage.  Children 12 and under are FREE all three days of Festa.
The Italian Heritage Photo and Pompeii Church Exhibit gives visitors a chance to see what life was like for Italian ancestors, from the living conditions years ago, to the type of work they performed and the experiences they had. Festa's collection of more than 2,500 photographs of families, street scenes and places of business will be showcased throughout the weekend.
The traditional Italian game of Bocce Ball will return daily with the highly anticipated Bocce Ball Tournament taking place on Sunday, July 22.  Take in Festa from the water's view on a gondola ride and don't miss the Copa Festa Italiana Futsal tournament on Saturday from noon – 7 p.m. at the sports court. Also, Italian Idol will crown its karaoke king or queen on Sunday, July 22!
The traditional Festa Italiana Sunday Mass and Procession will be led by Father John Baumgardner at 11:00 a.m. Sunday, July 22 in the American Family Insurance Amphitheater. The Mass is followed by a procession of societies and patron saints, concluded with benediction on the festival grounds.  Attendees are encouraged to bring non-perishable food items to be donated to Hunger Task Force.
And don't miss the loudest Italian fireworks every night around 10:30 p.m.!
Daily Admission Information/Deals
Festa Italiana offers plenty of affordable ways to visit the festival!   Purchase your advance tickets online today at www.festaitaliana.com through July 20 for a discounted rate of $10.00.
Admission tickets are $13.00 at the gate and children ages 12 and under are admitted free for all three days when accompanied by an adult.
Friday
Gates open 3:00 p.m. – Midnight.
Free admission from 3 p.m. to 5 p.m.
Saturday
Gates open 11:30 a.m. – Midnight.
Free admission from noon – 2:00 p.m.
VIP DAY – 11:00 p.m. – 2:00 p.m. Those with physical challenges along with their caregivers receive free admission and half-price on two selected food items. Courtesy of Festa Italiana.  Special VIP ticket needed. Please pick up your ticket at the Italian Community Center.
Free admission for Air Show fans from 4:00 – 5:00 p.m.
Sunday
Gates open 11:30 a.m. – 11:00 p.m.
10:15 a.m. – Gates open for Festa Italiana Mass on the south end, please bring non-perishable food items to support Hunger Task Force.
Free admission for Air Show fans from 4:00 – 5:00 p.m.
Day of Service: Firefighters, Law Enforcement, Teachers and Military receive free admission for the individual of service and one guest.  To receive your free entry, present a vaild employee ID at the cashier window at the main gate.  Active and former military members and one guest can receive free entry with a valid military ID or DD-214 with valid ID at the cashier window at the main gate. 
For more information on the festival, please visit www.FestaItaliana.com. 
About Festa Italiana
The 41st annual Festa Italiana takes place at Henry W. Maier Festival Park (Summerfest grounds) on Milwaukee's lakefront Friday, July 20, to Sunday, July 22. Festa Italiana is the largest Italian event of its kind in America today. The Festival began forty-one years ago for the purpose of reuniting an Italian community torn apart by urban renewal projects and was the first ethnic festival in Milwaukee on the Summerfest grounds. Today, several ethic festivals are celebrated on Milwaukee's lakefront and the city is now widely known as the City of Festivals. Through the dedication of more than 2,000 volunteers, the annual Festa Italiana has become a favorite family event to Milwaukee and surrounding areas. For more information on the festival, please visit www.FestaItaliana.com or call 414-223-2808.
Advance tickets for Festa Italiana are on sale now online.  Purchase your advance online ticket for $10 through July 19 at http://www.festaitaliana.com.  For ticket questions, please call 414-223-2808.
Mentioned in This Press Release
Recent Press Releases by Festa Italiana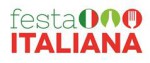 Jul 15th, 2019 by Festa Italiana
Join the Italian party on Milwaukee's lakefront featuring authentic foods, exciting new beverages and wines, culture, entertainment and the loudest Italian fireworks on Saturday and Sunday nights!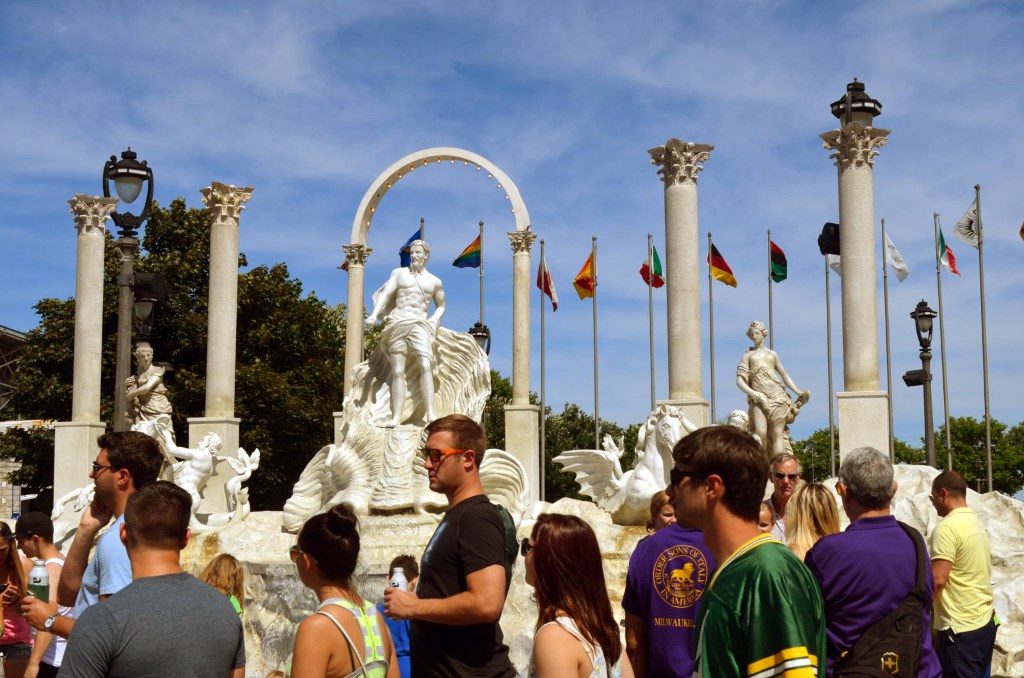 Jun 24th, 2019 by Festa Italiana
Festa will offer over 25 varieties of Italian wines, new Italia cocktails, cigar and bourbon pairings and Campari Club to the grounds!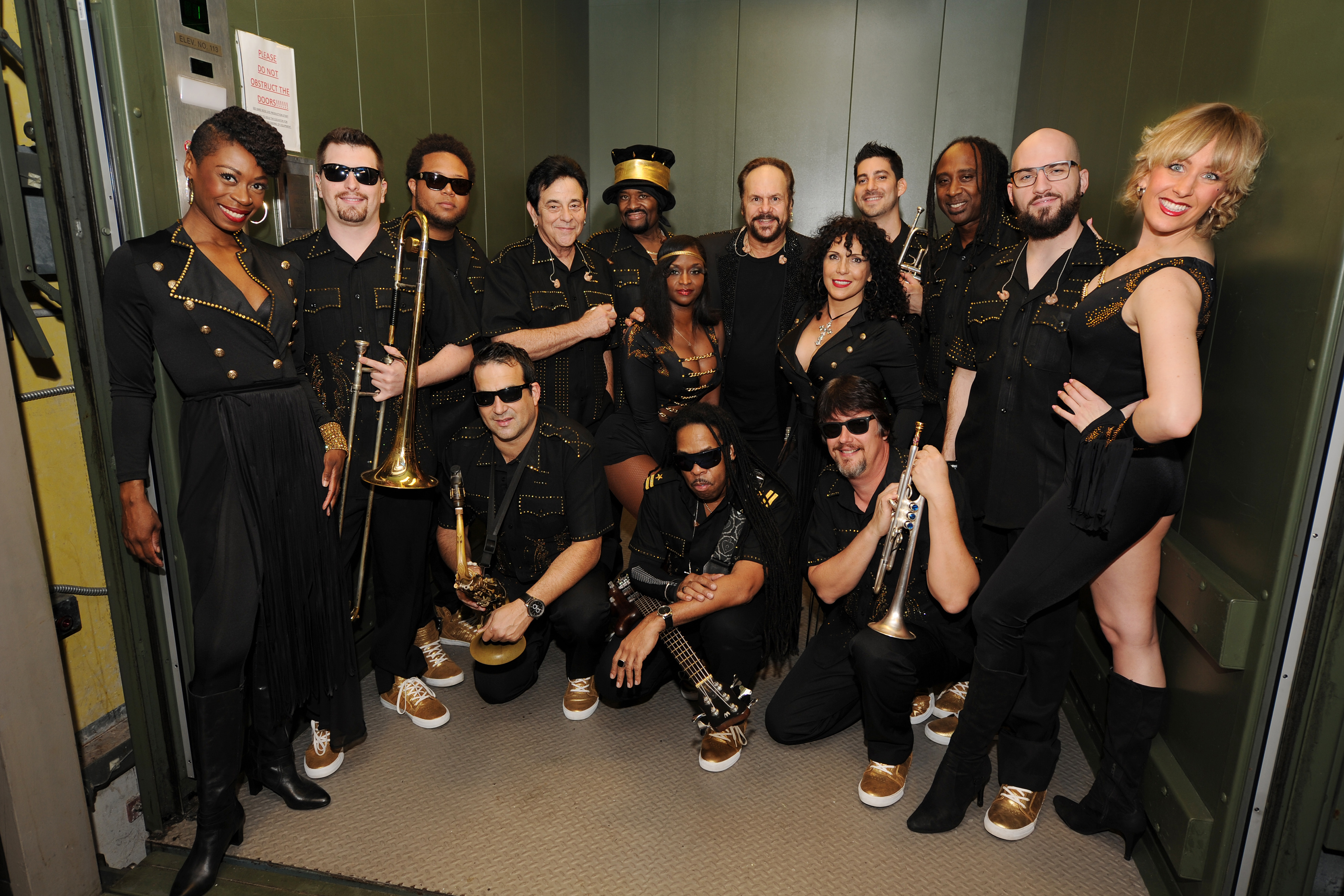 Apr 24th, 2019 by Festa Italiana
Experience this Grammy Awarding-winning band for the cost of a Festa admission ticket