Press Release
County Executive Chris Abele Announces That Summerfest Will Join Milwaukee County's Purple Heart Pass Program
Purple Heart Recipients to Receive Eight Free Admissions to Summerfest
MILWAUKEE – Milwaukee County Executive Chris Abele and Milwaukee World Festival, Inc. today announced that Summerfest will be the newest addition to the County's Purple Heart Pass program, offering Purple Heart Pass cardholders up to eight free admissions to Summerfest in 2016.
In 2013, County Executive Abele and Milwaukee County Veteran Service Office Jim Duff created the first-of-its-kind Purple Heart Pass (PHP) that allows Purple Heart Veterans from Wisconsin free admission into a number of private and public attractions, including the Milwaukee County Zoo, Discovery World, and the Harley Museum. Since then, the PHP has grown from the founding six attractions within Milwaukee County to include 16 attractions across the state in Milwaukee, Brown, Clark, Manitowoc and Buffalo counties (full list of attractions below).
"There will never be enough we can do to thank heroes like our Purple Heart veterans, but I'm proud that Milwaukee County and dedicated community partners like our friends at Summerfest have joined forces to express our gratitude in this small way," County Executive Chris Abele said.
"It is our honor to acknowledge the service and sacrifice of our Wisconsin's Purple Heart veterans by providing free admission to Summerfest to these veterans and their families. We hope all can come to enjoy Wisconsin's signature celebration of summer – Summerfest, 'The World's Largest Music Festival,'" said Don Smiley, President & Chief Executive Officer of Milwaukee World Festival, Inc.
In the coming weeks, the
Milwaukee County Veterans Service Office
will email/mail a special code to each passholder, with instructions on how to apply for the tickets, either online or at the Summerfest box office.
There are approximately 1,800 Purple Heart Veterans in Wisconsin, all of whom are eligible to receive the PHP. So far, 525 Purple Heart Passes have been awarded. These 525 veterans come from 39 of the 72 counties in Wisconsin and served in conflicts ranging from World War II to the wars in Iraq and Afghanistan.
The Purple Heart is unique among military awards in that the criterion for the award is objective: you must be wounded during action with an enemy of the United States. While an individual decoration, the Purple Heart differs from all other decorations in that an individual is not "recommended" for the decoration, rather he or she is entitled to it upon meeting the specific criteria.
The Milwaukee County Veterans Service Office (MCVSO) administers the pass, verifying eligibility through military service records. Purple Heart Veterans can contact MCVSO Director Jim Duff via phone (414.266.1235) or email (James.Duff@milwaukeecountywi.gov) for more information on obtaining a pass.
Milwaukee County
Neville Public Museum
Brown County NEW Zoo
Green Bay Botanical Gardens
Green Bay Gamblers games
Blizzard football games, Brown County Golf Course (9 holes/season)
Green Bay Packers Hall of Fame
Clark County
Highgrounds Veterans Memorial Park in Neillsville
Manitowoc County
Wisconsin Maritime Museum in Manitowoc
Buffalo County
Elmer's Auto and Toy Museum in Fountain City
*Founding Attractions
About Summerfest
Summerfest 2016 will take place June 29 – July 3 and July 5 – July 10 from noon until midnight and will be closed Monday, July 4. Following its 1968 debut, Summerfest has evolved into what is now recognized as "The World's Largest Music Festival" and Milwaukee's cornerstone summer celebration, bringing the music industry's hottest stars, emerging talent and local favorites along with approximately 900,000 people from Milwaukee and around the world together each year for an unforgettable live music experience. During the festival, the spotlight shines on over 800 acts, over 1,000 performances, 11 stages, delectable food and beverages and interactive activities, all in a world-class festival setting. Patrons can also enjoy Miller Lite, the Official Beer of Summerfest. For more details, visit Summerfest.com, Facebook.com/summerfest or Twitter: @Summerfest.  Summerfest is represented by public relations firm Shore Fire Media.
Mentioned in This Press Release
Recent Press Releases by County Executive Chris Abele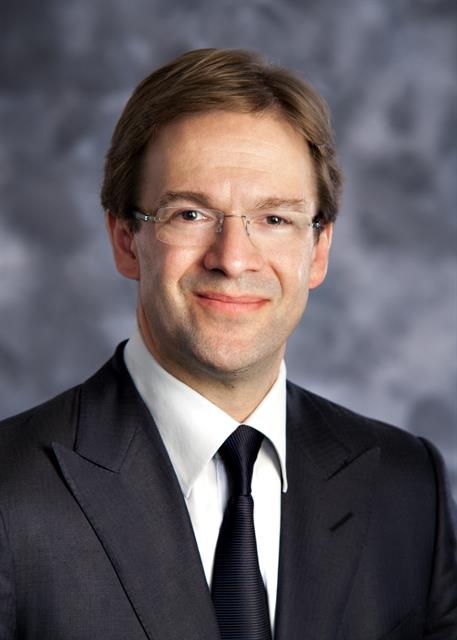 Apr 29th, 2020 by County Executive Chris Abele
Milwaukee County leaders commit to eliminating institutional racism by addressing County polices, practices and power structures through a racial equity lens