Press Release
Charles Allis Art Museum Announces Threshold Programming Through February 28, 2016
The schedule of upcoming programming through the conclusion of the exhibition.
Milwaukee, WI – The Charles Allis Art Museum located at 1801 N. Prospect Avenue | Threshold, our current contemporary art exhibition continues through Sunday, February 28, 2016. Upcoming programming through the conclusion of the exhibition is listed below. Questions regarding programming can be made to the museum's Assistant Curator, Jenille Junco at 414/278-8295 x4 or jjunco@cavtmuseums.org.
Threshold Programming Schedule – January and February 2016
Extended Happy Hours Through February 27, 2016 | 5:00 to 8:00 p.m. | Premium Beverage Service
Friday, January 22 | Gallery Night | 5:00 to 8:00 p.m.
Explore the Threshold exhibition at the Charles Allis with guest curator Niki Johnson. Complimentary beer and wine tastings.      
Friday, January 29, 8:30 – 10:00 a.m. | Creative Mornings Talk with Niki Johnson
https://creativemornings.com/talks/niki-johnson
Saturday, January 30, 11:30 a.m. – 6:00 p.m. | Yoga, Discussion, Workshop
11:30 a.m. – 12:45 p.m. | Yoga for Within: A yoga practice to balance the emotions with Heidi Parkes
Centered around the ideas of interiority, students will look inwards during the poses. We will practice a series of vinyasas, and will also include breath work and mudras. The instructor, Heidi Parkes, is an artist in Threshold and a 500-hour certified yoga therapist.  Suggested donation of $8.
1:15 – 2:00 p.m. | Wisconsin Museum of Quilts and Fiber Arts (WMQFA), Charles Allis, and Threshold
Learn more about the WMQFA and the Charles Allis Art Museum and how the exhibition uses the objects and space provided by each institution, exploring the use of materials with a focus on fiber arts.
2:00 – 5:00 p.m. | Fiber Art Collage with Heidi Parkes and Julie VonDerVellen
Quilter Heidi Parkes and paper artist Julie VonDerVellen will lead a workshop exploring their approach to making art with found materials: Cups, coffee filters, string, etc. Both will be discussing the points of transition between the utilitarian purpose of the materials and the visual, physical, and conceptual possibilities they have when altered. Heidi will focus on collage techniques while Julie will demonstrate plating with paper. Workshop fees apply.
5:00 – 6:00 p.m. | Wine and Show and Tell
Enjoy a glass of wine while workshop participants show off their creations. Open to the general public.
Saturday, February 20, 3:00 – 5:00 p.m. | Painting: The Magic Act of the Senses with Jed Jackson
Is painting a magic act? Why has it lasted 40,000 years?  Jed Jackson's workshop on old painting techniques will explore how old cinema influences his work. Workshop fees apply.
Jed Jackson received his MFA from Cornell University in Ithaca, NY and his BFA from Memphis College of Art in Tennessee. He is currently a Professor of Painting at The University of Memphis and an artist in Threshold.
Friday, February 26, 1:00 – 5:00 p.m. | Slip Casting Workshop with Jeremy Hatch
Attendees will learn how to cast a porcelain lock from Jeremy's library of plaster molds. Workshop fees apply.
Jeremy Hatch received an MFA from the New York State College of Ceramics at Alfred University, and a BFA from Emily Carr University. He is an Assistant Professor of Ceramics at Montana State University and an artist in Threshold.
Saturday, February 27, 6:00 – 8:00 p.m. | Closing Panel Discussion
About Threshold
This winter, the Charles Allis Art Museum transforms to host Threshold, an exhibition that explores psychological interiority through the integration of contemporary art with the sumptuous spaces in the museum. Every room in the Allis mansion will become a conduit for experiencing fear, fragility, wonder and desire. Facilitated through a variety of media technologies, Threshold draws upon the affective qualities of glass, porcelain, light, soil, fur and sound to explore corporeal and emotional relationships. Organized by artist and guest curator Niki Johnson, Threshold features twenty-five nationally and internationally recognized artists, craftsmen and musicians.
Exhibiting Artists
Colin Britton, Simon Bukhave, Holly Cole, Michelle Erickson, David R. Harper, Anne Harris, Jeremy Hatch, Kim Hindman, Jed Jackson, Niki Johnson, Kayle Karbowski, Toby Kaufmann-Buhler, William Kentridge, Beth Lipman, Chole Mackinnon, Linda Marcus, Greely Myatt, Heidi Parkes, Catherine B. Peña, Brian Ritchie, Paul Sacaridiz, Kyle Seis, Julie VonDerVellen, Christina A. West, Glenn Williams      
Contributing Wisconsin Institutions
Milwaukee Art Museum, Wisconsin Museum of Quilts & Fiber Arts, Marcus Corporation, Chipstone Foundation, Brenner Brewing Company
Written Contributions
Brandi Rogers & Nathaniel Stern
About the Charles Allis Art Museum
On the National Registry of Historic Places, the lavish 1911 home of Charles and Sarah Allis contains a world-class art collection that spans more than 2,000 years and includes impressive Classic antiquities, Renaissance bronzes, Asian ceramics and stunning decorative arts.   Changing exhibitions feature local and regional artists, making the museum a vibrant center for Wisconsin arts not to be missed. The Museum is located at 1801 N. Prospect Avenue, one block north of Brady Street on Royall Place. Public hours: Wednesday – Sunday, 1-5 p.m. General Admission: $7/adult, $5/student, senior (62+) and veterans, Free for museum members, children 12 & under, and active military. Visit us at www.charlesallis.org.
Mentioned in This Press Release
Recent Press Releases by Charles Allis Art Museum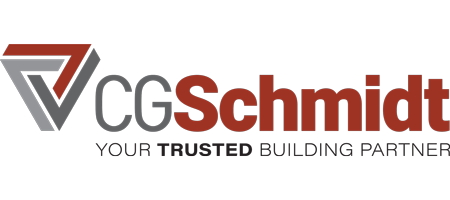 Apr 29th, 2020 by Charles Allis Art Museum
Students invited to submit building and construction questions; new educational videos released weekly