Press Release
BMO Harris Bank Brings Magic & Whimsy with Annual Holiday Display: "A Seussified Season"
The city's beloved winter exhibit returns Monday, November 26
MILWAUKEE (November 26, 2018) —  BMO Harris Bank today unveiled its much-anticipated annual holiday exhibit, and this year's display promises to be a fun-filled — and whimsical — family experience. Now through Jan. 2, BMO celebrates the world of Dr. Seuss with A Seussified Season, bringing the beloved children's author's works to life in its downtown lobby.
The display is free and open to the public.
The bank's lobby, at 770 N. Water Street, has been transformed into a colorful winter wonderland, featuring roughly 30 live flocked trees and more than a dozen vignettes from classic Seuss stories using the bank's treasured collection of life-sized Steiff animals. The animals embody a wide array of iconic Seuss characters, including Cat in the Hat, Horton the Elephant and The Lorax. There may even be an appearance by Seuss' infamous green villain.
In conjunction with the holiday display, BMO Harris will once again donate $30,000 to Feeding America Eastern Wisconsin.
"We are thrilled to bring back this festive holiday tradition for Greater Milwaukee families," said
Kara Kaiser
, Managing Director at BMO Private Bank. "Each year, we look forward to opening our doors and inviting the community to share in the excitement and magic of our display. We are even more proud to carry on the spirit of holiday giving by using the display to shine a light on our partnership with Feeding America Eastern Wisconsin to help fight hunger in our community."
Planning for the display is a process that starts long before the snow flies and involves a talented team of designers, builders and costume makers. BMO hopes this year's exhibit inspires people to not only get into the holiday spirit, but also to share memories around their earliest literary experiences.
BMO Harris encourages visitors to share those memories in a guestbook at the exhibit, and to share their photos on social media using the hashtag: #BMOHolidayDisplay.
"We're proud to celebrate the life of an author who has sparked the imaginations of many throughout the generations," Kaiser said. "Today, the world of Dr. Seuss continues to inspire joy and creativity in readers of all ages. We hope to bring that same sense of wonder to families who visit our 46th annual holiday display."
In the past, the annual holiday display has featured a fishing tugboat; a Victorian park; an igloo at the North Pole; a Yukon train; a Snow Queen palace; a candy factory; antique Harley-Davidson motorcycles; and a castle in King Arthur's Court.
Display dates and hours:
November 26, 2018  – January 2, 2019
Monday – Friday | 9 a.m. to 8 p.m.
Saturday and Sunday | 9 a.m. to 4 p.m.
Special dates and hours:
Saturday, December 8, 2018 | 9 a.m. to 1 p.m.
Sunday, December 24, 2018 | 9 a.m. to 1 p.m.
Monday, December 25, 2018 | 9 a.m. to 4 p.m.
Tuesday, January 1, 2019 | 9 a.m. to 4 p.m.
Wednesday, January 2, 2019 | 9 a.m. to 5 p.m.
To learn more about BMO Harris Bank's contributions to the community, visit: https://bit.ly/2Q8a9tu.
About BMO Harris Bank
BMO Harris Bank provides a broad range of personal banking products and solutions through nearly 600 branches and fee-free access to over 40,000 ATMs across the United States. BMO Harris Bank's commercial banking team provides a combination of sector expertise, local knowledge and mid-market focus throughout the U.S. For more information about BMO Harris Bank, go to the company fact sheet. Banking products and services are subject to bank and credit approval. BMO Harris Bank N.A. Member FDIC. BMO Harris Bank is part of BMO Financial Group, a highly diversified financial services provider with total assets of CDN$765 billion (as of July 31, 2018), and more than 45,000 employees.
Mentioned in This Press Release
Recent Press Releases by BMO Harris Bank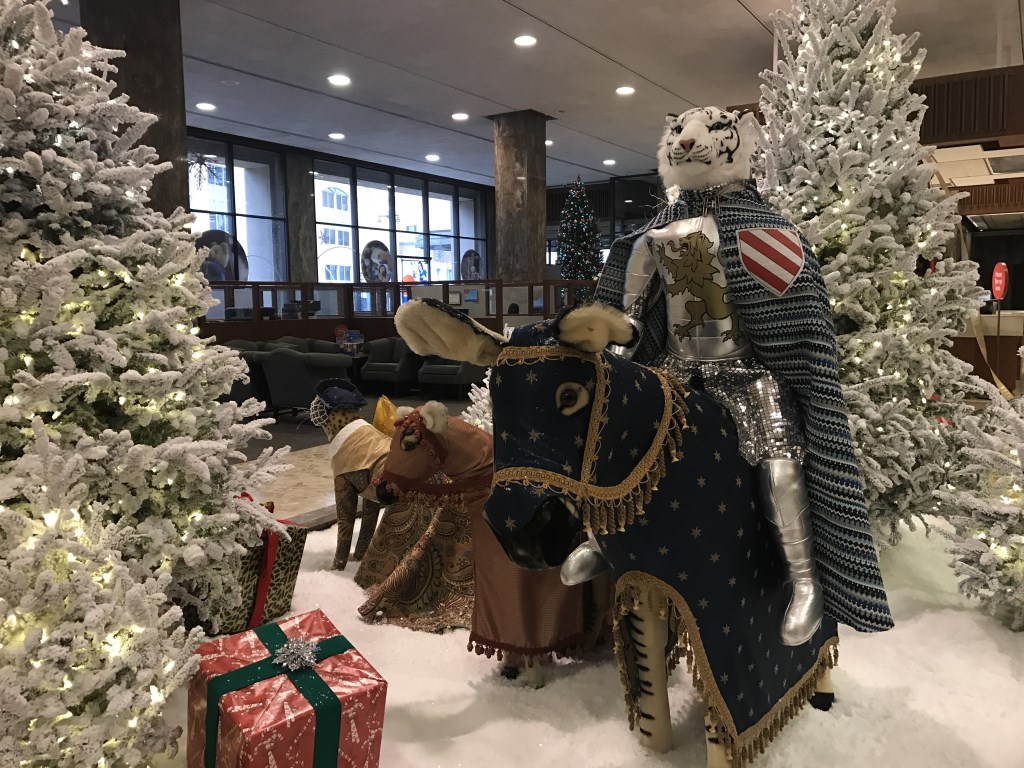 Nov 30th, 2020 by BMO Harris Bank
The city's beloved winter tradition – this year with a candy theme – on view Nov. 30 through Jan. 4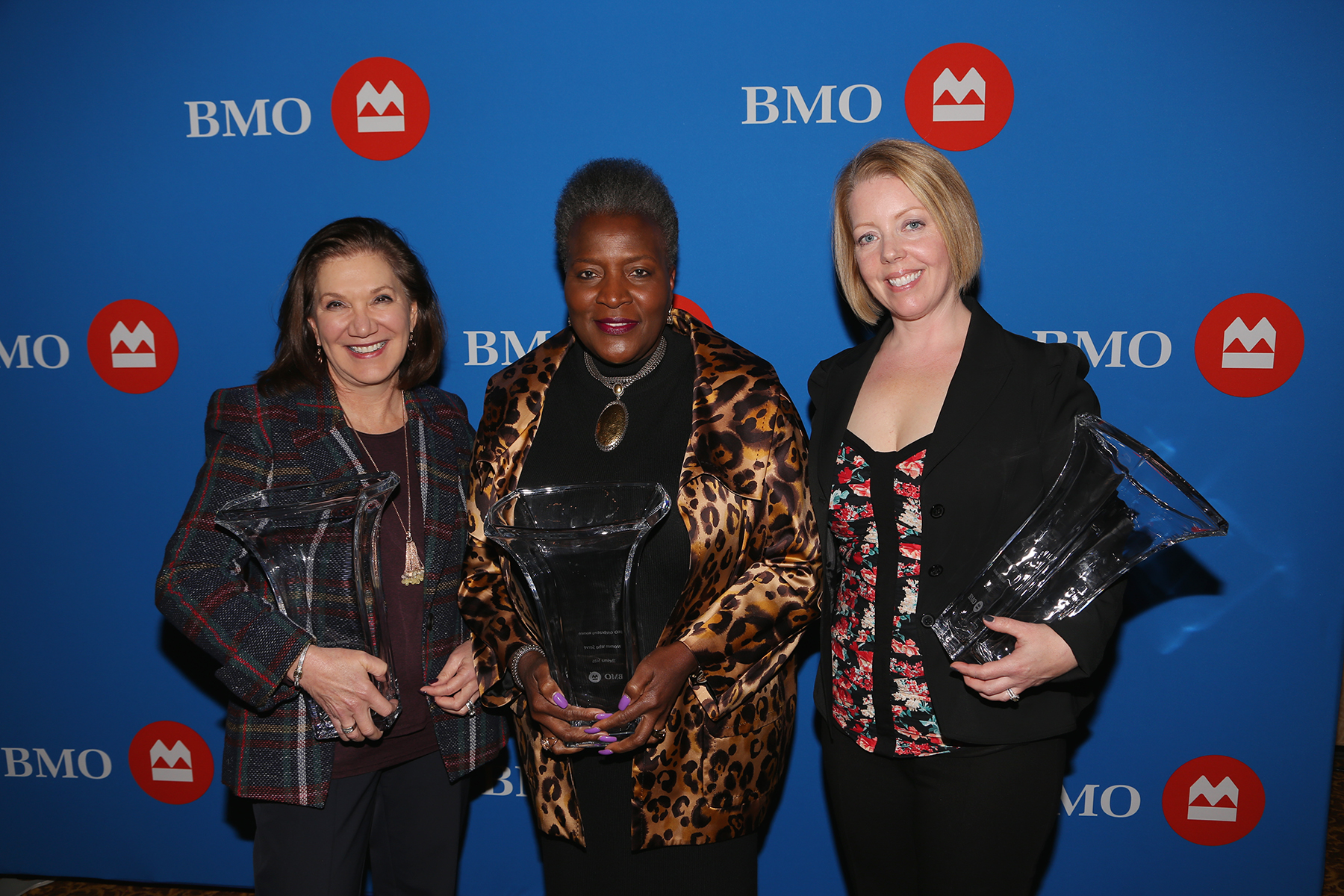 Oct 31st, 2019 by BMO Harris Bank
Annual awards honor women for their contributions to business and their communities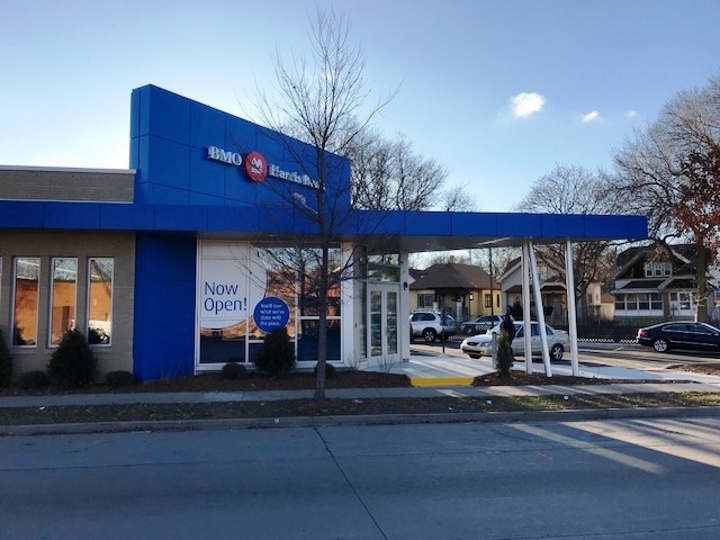 Dec 5th, 2017 by BMO Harris Bank
Located at 3637 W Fond Du Lac Ave, new branch is directly across the street from previous location