Press Release
Bastille Days dishes out fresh French fare all weekend long
Festival offering free food and drink demos, firkin tapping and wine tastings, plus 25+ restaurant tents
MILWAUKEE, Wis. (June 26, 2017) – The 36th annual Bastille Days returns downtown to Cathedral Square Park July 13 – 16 with a gourmet spread of food, libations and endless opportunities for sampling. The four-day affair boasts free food and drink demonstrations, ticketed wine tastings and 30 eateries serving authentic French and Cajun cuisines. Plus, Milwaukee Brewing Co. will unveil a specialty Bastille Days brew during the festival's annual firkin tapping.
Free Chef, Wine, Beer & Spirits Demos
Cate Miller from Cate's Kitchen will emcee the festival's daily cooking demos, Thursday through Sunday between noon and 2 p.m. at the Madison Medical Affiliates Beaux Arts Stage. The city's top culinary experts will share tips and recipes for mastering mealtime. This year's lineup includes: Pastry Chef Katie O'Neil, SURG Restaurant Group; Pastry Chef Christina Schubert, North Shore Boulangerie; Sous Chef Nate Taylor, Buckley's Restaurant & Bar; Chef Rachel Karr, Pastiche at the Metro; Chef de Cuisine John Raymond, Bartolotta's Lake Park Bistro; Executive Chef Matthew Kerley, Hinterland Erie Street Gastropub; Director of Operations Chef Steve Perlstein, The Soup Market; Operations Manager Joe Parajecki and Chef Jeff Marquart, Kettle Range Meat Co.; Chef/Owner Michael Quinn, Maison; Chef/Owner Yollande Deacon, Irie Zulu; and Chef Sivily Maritza Paz, Chef Paz Restaurant.
WineMasters, BeerMasters, Door County Distillery and Door Peninsula Winery will also share demos with fest-goers at 2:30 p.m., 3 p.m. and 3:40 p.m. at the Madison Medical Affiliates Beaux Arts Stage. Free samples of featured labels will be available for spectators 21 and older.
Mayor Barrett Taps Official Bastille Days Brew
Milwaukee Brewing Co. will unveil their exclusive Bastille Days ale with invited guest Mayor Barrett at 5:30 p.m. on Thursday, July 13 at the Madison Medical Affiliates Beaux Arts Stage. Emceed by AM 620 WTMJ, the ceremonial tapping will offer an up-close look at the brew's firkin keg, plus an informative demo detailing the careful steps involved in production. Fresh samples will be poured for of-age spectators.
Ticketed Wine Tastings on Friday & Saturday
Expert sommeliers will lead fest-goers in three sit-down wine tastings on Friday, July 14 at 8:30 p.m. and Saturday, July 15 at 6 p.m. and 8:30 p.m. Tickets are $35 at the festival or $25 in advance from bastilledaysfestival.com and include eight tasting tickets, good for 2 oz. pours.
Mélange of On-Site Eateries
Over 25 restaurants and food vendors will serve up a mix of French, Cajun and other ethnic cuisine. Fest-goers looking for traditional French fare can check out Beignets Français, Cream & Crepe Café, Lagniappe Brasserie, Lake Park Bistro, Le Rêve Patisserie & Café and North Shore Boulangerie. In addition, Saz's will offer French-inspired cocktails, including their French Mule and French Paloma, for of-age attendees.
Photo Gallery
Bastille Days is sponsored by Bud Light, Madison Medical Affiliates, Associated Bank, Pepsi, Gruber Law Offices – "One Call…That's All", International Autos Group, Saz's Hospitality Group, 330 Kilbourn, Door Peninsula Winery, EDI, Milwaukee Bucks, The Plaza Hotel and Shorewest.
ABOUT BASTILLE DAYS
Bastille Days is presented by the East Town Association, Inc., a nonprofit downtown Milwaukee business organization that has celebrated Bastille Days in Milwaukee since 1981. Proceeds from the festival are returned to the community through neighborhood improvement programs and civic events such as the popular Jazz in the Park and Cathedral Square Market. Bastille Days is free and open to the public. Visit www.bastilledaysfestival.com for more information.
NOTE: This press release was submitted to Urban Milwaukee and was not written by an Urban Milwaukee writer. It has not been verified for its accuracy or completeness.
Mentioned in This Press Release
Organizations
:
Associated Bank
,
Chef Paz Restaurant
,
Distil
,
Gruber Law Offices
,
Hinterland
,
Irie Zulu
,
Jazz in the Park
,
Lagniappe Brasserie
,
Lake Park Bistro
,
Madison Medical Affiliates
,
Maison
,
Milwaukee Bucks
,
Pastiche at the Metro
,
SURG Restaurant Group
Recent Press Releases by East Town Association
Jun 14th, 2023 by East Town Association
One of the world's largest French festivals will bring back old traditions, new entertainment for 2023 iteration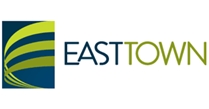 May 24th, 2023 by East Town Association
As many as 5,000 participants will help celebrate 40 years of Milwaukee's French Festival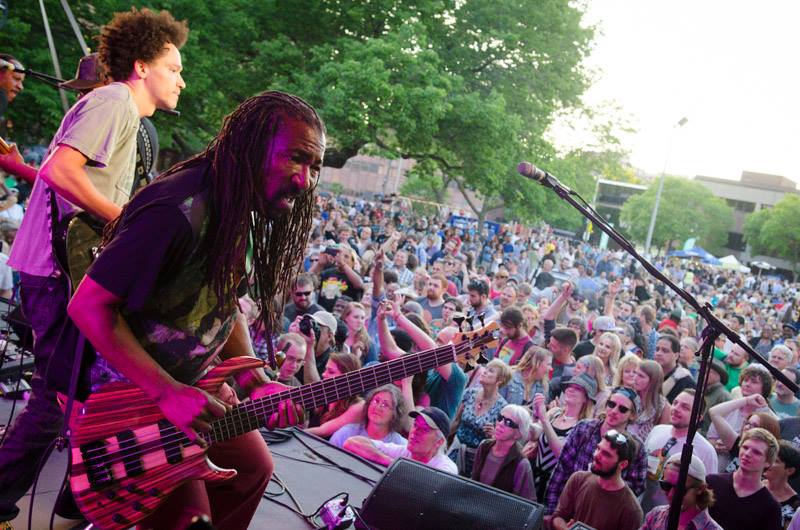 May 17th, 2023 by East Town Association
"Milwaukee's Original Date Night" in Cathedral Square Park celebrates over 30 years with jazzy new lineup