Press Release
Artist Amanda Browder to Envelop Third Ward's Historic Miller Tavern in Fabric
Black Box Fund's Sponsorship of Browder's "Togetherness" Kicks Off Summer Arts Season in Milwaukee's Third Ward
MILWAUKEE, Wis. (May 22, 2020) – Fiber artist Amanda Browder will be coming to Milwaukee this summer to create a unique, large-scale fabric public art installation to kick-off summer arts activity in Milwaukee's Historic Third Ward.
On Saturday, June 20 at 11 a.m., Amanda Browder (M.A. and M.F.A. UW-Madison, now in Brooklyn, NY) will formally unveil her giant, sewn fabric sculpture entitled "Togetherness" on the former Miller Brewing tied house building at 266 E. Erie St. The sculpture will adorn the building through July 5.
"Togetherness" uses fabric donated from the Milwaukee area, as well as other parts of Wisconsin. (Fabric donation information is included at the end of this release.)
Traditionally, Browder collaborates with a cross-section of community volunteers to create the large-scale fabric installation pieces, via public sewing sessions. "Unfortunately, due to Covid-19 and the pandemic, I am not able to hold my traditional public sewing days for this project," said Browder.
"Even though I am not able to collaborate/sew/pin/laugh with the public during the making of this project, I feel connected to the citizens of Milwaukee and Wisconsin through working with the fabrics that were donated," said Browder. "The histories and love are embedded, and the patterns, designs and remnants will be reminders of home, family, warmth, friendship, and hope."
Black Box Fund is partnering with
Milwaukee Artists Resource Network (MARN
) and
Sculpture Milwaukee
to raise visibility and anticipation of the installation and to virtually connect the artist with the community.
MARN will curate a series of regular "video chats" with Amanda Browder starting on Tuesday, May 26 at 5 p.m. (via Instagram) and Thursday, May 28 at 11 a.m. (via Facebook). Chats will continue every Tuesday and Thursday (schedule TBD) up through the installation to give people a chance to see the progress of the installation and interact with her.
Sculpture Milwaukee will include the installation in the promotion of their annual slate of public art, scheduled to roll out across the city this summer.
"The word Togetherness describes a state of being close to another person or people," said Browder.  "This has been a social shift in our local communities due to the Pandemic. It has created virtual mountains and lakes between our next-door neighbors and families. We all have thought about how our lives have changed through our interest in staying safe and keeping one's distance. Six feet has become our golden measure of safety, but it has also created a cavern of uncertainty and loss of connection."
"I hope this project can lend some support through the familiarity of fabric, and how pattern and color can spark a feeling and memory, and hope. We need connection and human support as an inspiration for happiness. The fabric represents our connectivity via our own personal histories and experiences, as well as a representation of Togetherness and of community."
Browder believes that a city block is more than a static collection of apartments and homes and these visual installations highlight the dynamic personality of a neighborhood by introducing the ephemeral qualities of colored fabric onto buildings of brick and steel. Her work fosters a fresh identity for the neighborhood, creating feelings of ownership and appreciation, and serving as a temporary meeting place for visitors to congregate and converse about the construction; who made it, why it is there, and what does it mean?
"We hope that this exciting project encourages conversation — conversation about the city, community, architecture and art," said Black Box Fund President Deborah Kern.
Black Box Fund will document the development of the sculpture and the process and will post regular updates on the progress of the installation on the organization's project website and Social Media streams (#togethernessMKE) in the weeks leading up to the installation.
For more information on Black Box Fund, visit the Black Box Fund website BlackBoxFund.org
Mentioned in This Press Release
Recent Press Releases by Black Box Fund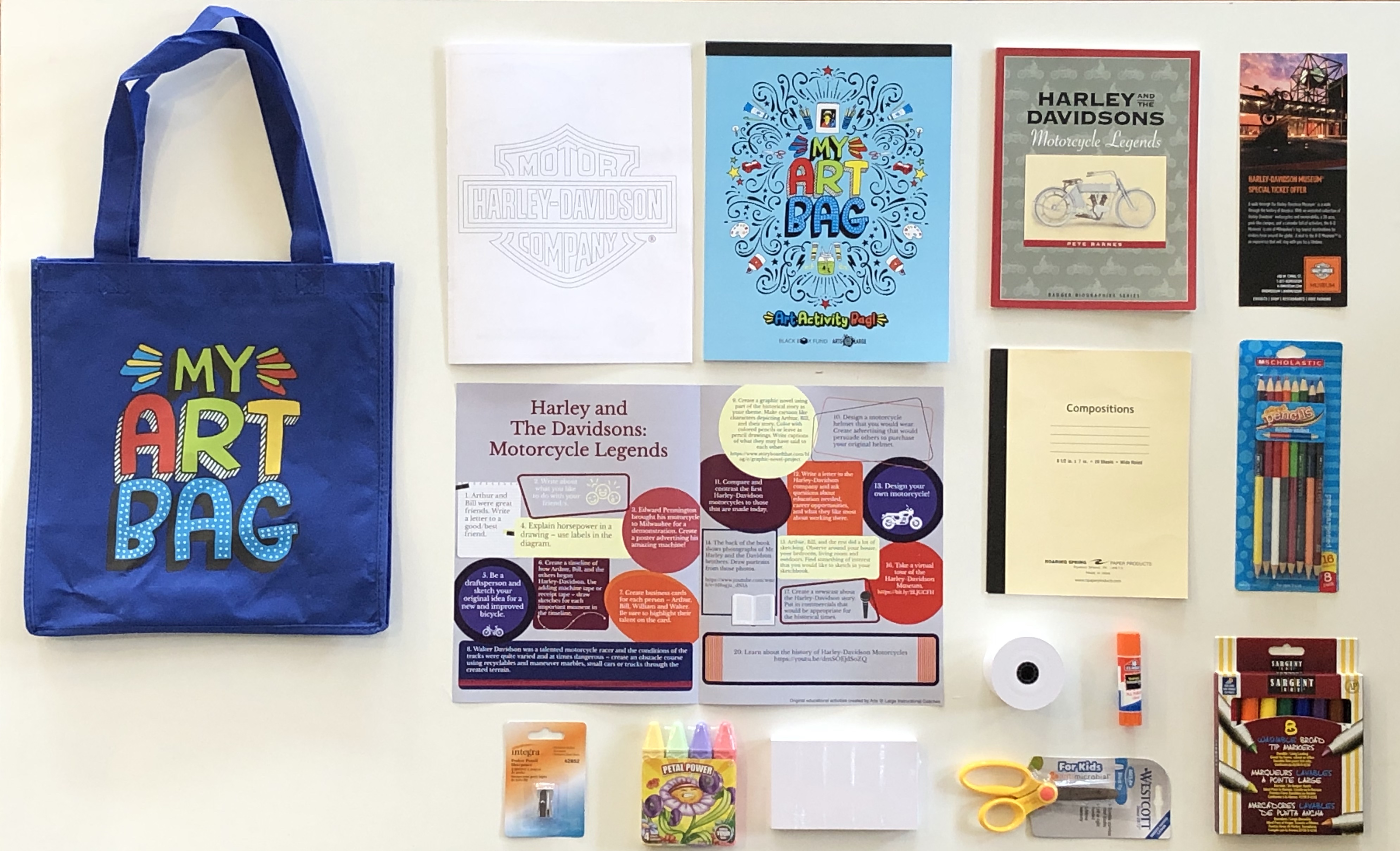 May 26th, 2020 by Black Box Fund
Project Provides FREE Art Supplies and Literacy-Based Curriculum for 1,000 At-Risk Children
Apr 13th, 2020 by Black Box Fund
Select performances from the first year of Milwaukee's version of iconic 'Jazz at Noon' Series Arrive Online Starting on Tuesday, April 14

Jun 27th, 2019 by Black Box Fund
Replica of the moon to be suspended in Catalano Square during three-day pop-up festival