Press Release
Arte Para Todos 2017
One secret headliner will be announced the week before the festival.
Milwaukee, Wisconsin – Thursday, April 27 – Sunday, April 30 join Milwaukee musicians, venues, artists, and neighborhoods in a weekend of celebrating local art and music culture in support of art programs in local schools. "Arte Para Todos" (Art for Everyone) is the largest local music festival in Milwaukee: a four-day music and art series where all participating local bands are waiving their fees and 100% of proceeds from each event go toward supporting art and music programs in four local schools.
In Arte Para Todos' first 2 years they have raised almost $40,000, 100% of which were  donated to their partner schools' art programs.
The APT 2017 events are split up by neighborhood: Thursday night in Walker's Point, Friday night in Bay View, Saturday in Harambee and Riverwest, and Sunday on the East Side. Overall, the event will span 28 venues and feature 90+ bands and many visual artists.
Highlights of this year's festival are: Midnight Reruns record release party at Mad Planet on the Saturday leg of the festival, Soul Low and Surgeons in Heat performing in Bay View, Lex Allen and Reyna will be appearing at the Colectivo Backroom on Sunday April 30, and Klassik and No/No performing in Walker's Point. One secret headliner will be announced the week before the festival.
Tickets for this year's Arte Para Todos are $20 for a 4-day pass, $13 for 1-day pass, and $8 cash at the door for any event in the festival.
APT 2017 current partners include but are not limited to: Roosevelt Middle School of the Arts and Dr. Martin Luther King, Jr. K-8. Both Roosevelt Middle School of the Arts and Dr. Martin Luther King, Jr. are Turnaround Arts schools. The Turnaround Arts mission is to support school transformation (improvements in school culture/climate, attendance, behavior, and academics) through the arts.
As venues, bands and lineups are solidified they will appear on the APT website (http://arteparatodos.me/arte-para-todos-events.php) along with opportunity to donate to the cause and purchase 1-day and 4-day passes.
Arte Para Todos (art for everyone) was conceived as an answer to the defunding of art and music programming in schools, but it also serves as a replicable model of sustainable service to the community. We will always have the city we ask for, either explicitly or through apathy and inaction. Arte Para Todos is based on the idea that culture is an act of will, and that if we want a healthy, vibrant city where the arts can flourish then we have to act on that desire.
Mentioned in This Press Release
Recent Press Releases by Made in Milwaukee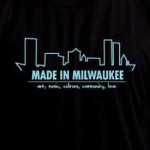 Sep 25th, 2017 by Made in Milwaukee
Highlights of the evening's events include Food Truck Friday in Morgan Park and local music from Samba De Vida.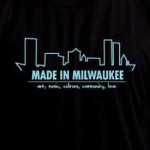 May 22nd, 2017 by Made in Milwaukee
Arte Para Todos raised $21,410 and 100% of all funds will go to support art programs around Milwaukee