Press Release
2016 River Rhythms Line-Up Finalized; Season Begins June 8th
Presented by Miller Lite
Milwaukee, WI- The Westown Association is proud to present its musical line-up for the 2016 River Rhythms Season.  Jam-packed with great performers like The Rad Trads, New Age Narcissism and King Solomon, this free concert series begins its season on June 8th with Shonn Hinton & Shotgun. Free concerts continue each Wednesday until August 31st from 6:30 p.m. until 9:00 p.m. in Pere Marquette Park, on Old World Third Street between Kilbourn and State Streets.
The 2016 line-up is as follows. For more information on River Rhythms, please visit: http://www.westown.org/neighborhood-events/river-rhythms-2/2016-lineup/
JUNE 8
SHONN HINTON & SHOTGUN
shonnsshotgun.com
A rock and blues band from Milwaukee who has been described as, "the funkiest, most soulful, heavy hitting group you'll ever hear in your life"!
JUNE 15
SOUL LOW
soullowband.com
Soul Low is a four-piece indie band from Milwaukee who juxtapose wavering vocal pop melodies with introspective and often self-deprecating lyrics. Their nervy, jazz-informed instrumentals offer a familiar yet off-kilter sound reminiscent to Modest Mouse.
JUNE 22
KING SOLOMON
kingsolomonreggae.com
King Solomon has become one of Milwaukee's most popular reggae groups, known for their soulful vibe and authentic reggae sound.
JUNE 29
RAD TRADS
theradtrads.com
Based in New York City, The Rad Trads have quickly gained a reputation as one of the Big Apple's most entertaining live acts — bringing a diverse style of soulful American music with influences from early jazz to New Orleans brass, R&B, blues and rock & roll.
JULY 6
DAVE MCELROY
davemcelroy.com
This Nashville-based performer with roots in the Midwest will entertain the River Rhythms crowd with his passion for country music.  Inspired by the country legends that preceded him, Dave produced hid debut single "Tangled Up" in the internationally renowned Blackbird Studio teaming with up Ronnie "Lil' Ronnie" Jackson.
JULY 13
NEW AGE NARCISSISM
newagenarcissism.bandcamp.com
This Riverwest based group is a collection of talented artists who formed together to create Milwaukee's newest rising rap and R&B "squad".
JULY 20
52ND STREET
fiftysecondstreet.com
52nd Street plays the music of Billy Joel in a full concert show featuring some of the most talented musicians in the region.
JULY 27
CAJUN STRANGERS
cajunstrangers.com
The Cajun Strangers, whose lively brand of traditional Cajun music has led them from local dance floors to international acclaim, features an accordion and fiddle driven style still heard in the dancehalls and bars in Southwest Louisiana.
AUGUST 3
5 CARD STUDS
fivecardstuds.com
The Five Card Studs return to River Rhythms for a night of fun as they celebrate their 21st year as "the hardest working band in the Midwest!"
AUGUST 10
LIAM FORD BAND
liamfordband.org
This award-winning rockabilly band has a strong foothold in southeastern Wisconsin and is sure to entertain crowds of all ages.
AUGUST 17
CACHE
facebook.com/cache.milwaukee
Cache brings a Latin flare to River Rhythms with their fun blend of salsa music and big band influence, sure to get the crowd dancing!
AUGUST 24
JUSTIN ADAMS
justinadamscountry.com
This Nashville-based performer is a rising star on the country music scene.  His country-meets-rock'n'roll style is sure to entertain crowds of all ages.
AUGUST 31
PAY THE DEVIL
paythedevil.us.com
This five-piece bluegrass band is known throughout Milwaukee for putting on a show filled with foot-stomping and thigh-slapping music! Playing original tunes in a variety of styles alongside an assortment of bluegrass and old-time standards.
Mentioned in This Press Release
Recent Press Releases by Westown Association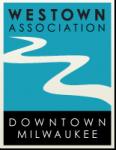 Aug 27th, 2019 by Westown Association
Through their energetic and captivating performances, the Five Card Studs have become known as the hardest working band in the Midwest.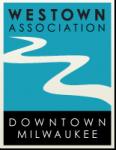 Aug 20th, 2019 by Westown Association
De La Buena electrifies their audiences with a powerful and unique Afro-Cuban and Latin jazz sound.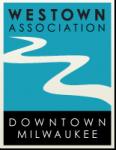 Aug 13th, 2019 by Westown Association
Brother's signature vocals, soaring bagpipes and tribal percussion are unlike anything you have heard before.