Press Release
2016 Milwaukee Film Festival Reveals Cine Sin Fronteras Program Lineup
Showcasing the rich and vibrant Latinx diaspora through cinema
MILWAUKEE – Thursday, August 11, 2016 – The Milwaukee Film Festival is proud to reveal the lineup for its new program, Cine Sin Fronteras. Created in response to the successes of Milwaukee Film's 2014 Passport: Mexico Program, which showcased the modern landscape and culture of Mexico, as well as that of Milwaukee Film's Black Lens Program, which features the work of African-American filmmakers, Cine Sin Fronteras features six fiction and documentary films highlighting stories of the multi-faceted Latinx diaspora.
Milwaukee Film has hired Claudia Guzmán, the Sociocultural Program Manager for Student Involvement at the University of Wisconsin–Milwaukee, and Jeanette Martín, the Assistant Director of the LGBT Resource Center at the University of Wisconsin–Milwaukee, to co-curate the program.
As Guzmán and Martín state, "The films in Cine Sin Fronteras, literally translated to 'Cinema Without Borders,' transcend boundaries and blur lines, embodying the spirit of the Latinx experience. They highlight and explore myriad facets of human identity and are not confined by genre, language, country of origin, race, ethnicity, age, gender, sexuality, or ability."
"We see the potential for diverse community engagement through the cinematic celebration of Latinx heritages. As with many of our focused programs, we wish to represent Milwaukee's rich cultural history and values," stated
Jonathan Jackson
, Artistic & Executive Director of Milwaukee Film.
Further, Martín explains, "As someone born and raised on Milwaukee's South Side, I'm humbled to take part in putting together such an important program as Cine Sin Fronteras. Our country's demographics have drastically shifted and will continue to do so as our Latinx community grows both locally and nationally. It is imperative that we bring forth a Latinx diasporic lens that does not forget our indigenous and Afro-Latinx roots."
"While it was difficult to choose just six films, we are confident that our selections reflect a diverse and inclusive snapshot of Latinx life through fiction and documentary films from nine countries, in five languages, and exploring a broad array of critical themes," Claudia Guzmán, Co-Programmer of Cine Sin Fronteras stated. "We are especially excited to present Ovarian Psycos and to welcome OP founder Xela to Milwaukee. The film follows an East Los Angeles, all-women's bicycle brigade that serves as a form of sisterhood and empowerment. Xela will lead a community bike ride to the screening at the Oriental Theatre in partnership with the Wisconsin Bike Federation."
The program will be Milwaukee Film's first to feature bilingual marketing materials with thanks to Program Sponsor Abrazo Marketing. Support from additional Program Sponsors Hispanic Professionals of Greater Milwaukee (HPGM) and Telemundo Wisconsin, as well as numerous sponsors and community partners including Baird, Latino Arts, Inc., United Performing Arts Fund, the UWM Center for Latin American and Caribbean Studies, Voces De La Frontera, and the Wisconsin Conservatory of Music will help to maximize the program's impact on the community.
A Cine Sin Fronteras Launch Party will take place on Thursday, September 8 at Anodyne Coffee Roasting Co.pany. The event will showcase the program's film trailers as well as provide an opportunity to engage with the Cine Sin Fronteras programmers, sponsors, and community partners. Gabriela Riveros, designer of this year's Milwaukee Film Festival campaign art, will also be in attendance. The event is free and open to the public; details to be available at mkefilm.org.
Facebook: /SinFronterasMKE
Program Sponsors: Abrazo Marketing, Hispanic Professionals of Greater Milwaukee (HPGM) & Telemundo Wisconsin

2016 MILWAUKEE FILM FESTIVAL
CINE SIN FRONTERAS
El objetivo de Cine Sin Fronteras es de mostrar la vibrante diáspora Latinx en todo el mundo, que incluye las comunidades Latinx, Chicanx, Latinoamericanx, Indígena y Afro-Latinx.
Cine Sin Fronteras aims to showcase the rich and vibrant Latinx diaspora around the world, including Latinx, Chicanx, Latin American, indigenous and Afro-Latinx communities.
FILMS
Burden of Peace (Paz y Paz)
(Netherlands, Guatemala, Spain / 2015 / Director: Joey Boink)
Trailer: vimeo.com/120807015
Charting the entire tenure of Guatemala's first female Attorney General, Burden of Peace is a remarkable portrait of one woman's steadfast battle for justice and human rights in the face of insurmountable odds. Operating in one of the world's most violent countries, Claudia Paz y Paz's fierce yet humble demeanor yields immediate results. The prosecution rate leaps from 5% to 30% in year one and she shockingly manages to convict Guatemala's former dictator on charges of genocide, but political corruption forces this Nobel Peace Prize nominee to flee her own country. Extraordinary access helps tell a story that defies belief.
Death by a Thousand Cuts
(USA, Dominican Republic / 2016 / Directors: Juan Mejia Botero, Jake Kheel)
Trailer: youtube.com/watch?v=WYidimYQ6iE
Tension between Haiti and the Dominican Republic is near its boiling point, and the vicious murder of a Dominican park ranger just might be what sends it spilling over in this gripping documentary packed with breathtaking cinematography. On the two-country island of Hispaniola, a man is found dead in the Sierra de Bahoruco National Park at the hands of a machete similar to those used by Haitians who cross the border to illegally gather and produce charcoal, a practice that has led to Haiti's mass deforestation. The discovery feeds into the rampant xenophobia and anti-immigration sentiment that pervades this environmental battle for scarce natural resources.
Kings of Nowhere (Los reyes del pueblo que no existe)
(Mexico / 2015 / Director: Betzabé García)
Trailer: vimeo.com/111865423
The small Northern Mexican hamlet of San Marcos has become a ghost town following the construction of a dam that turned the once thriving town into a drowned village. But a few families remain to stand sentry over the eerily quiet terrain, be it the elderly couple who speak in hushed tones regarding gangs that take to their water-logged streets at night or the tortilleria owner whose shop remains open only to feed a cow whose pasture has become an island unto itself. A quiet, visually entrancing elegy (winner of the 2015 SXSW Audience Award), Kings of Nowhere is a mesmerizing documentary about a town all but forgotten.
Ovarian Psycos
(USA / 2016 / Directors: Joanna Sokolowski, Kate Trumbull-LaValle)
Trailer: youtube.com/watch?v=aZp9qiE1NrE
Meet the Ovarian Psycos, a grassroots group of Chicanas who join together to ride their bicycles through the streets of Eastside Los Angeles, riding to reclaim their neighborhoods and heal themselves, while making the streets safer for women. Founded by single mother/poet MC Xela de la X, the Psycos impart their own brand of feminism through this act of DIY activism. Be sure to join the founder of Ovarian Psycos on a South Side bike ride to the screening of the documentary film. For more details, visit mkefilm.org/events.
¡Acompaña a la fundadora de Ovarian Psycos en un recorrido por el surside en bicicleta hacia el cine para ver la película documental!
Rara
(Chile, Argentina / 2016 / Director: Pepa San Martín)
Trailer: youtu.be/uAEpDZkZu9I
Life is becoming hard for Sara in the aftermath of her parents' divorce. She and her little sister live with their mother and her new female partner while occasionally visiting their father and his new girlfriend plus her approaching 13th birthday has created a maelstrom of hormonal difficulties. Developing her first crush alongside her developing body while dealing with her father's pointed questions about her mother's new relationship proves too much to bear. Rara provides an empathetic portrait of growing up amidst the turmoil of a fast-changing conservative society.
The Violin Teacher (Tudo que aprendemos juntos)
(Brazil / 2015 / Director: Sérgio Machado)
Trailer: youtube.com/watch?v=ThRoSGZxdHg
Talented concert violinist Laerte has the opportunity of a lifetime: an audition for Sao Paolo's symphony orchestra. But he locks up, blowing his chance in a spectacular fashion. Reeling from this rejection, he pivots into teaching music to children – specifically, the children of Heliopolis, Brazil's largest favela. Despite their hardscrabble existence, the kids prove enthusiastic pupils, desperate for the music therapy and arts education that provide a respite from the violence and poverty dominating their lives. Based on a remarkable true story, The Violin Teacher provides powerful uplift through its tale of the transformative power of music.
Festival passes and ticket 6-Packs for the 2016 Milwaukee Film Festival are now on sale. For a complete list of prices, as well as a breakdown of the discount deadlines, visit mkefilm.org/tickets.
About Milwaukee Film
Milwaukee Film is a non-profit arts organization dedicated to entertaining, educating, and engaging our community through cinematic experiences. In addition to our annual 15-day Milwaukee Film Festival, Milwaukee Film provides a number of year-round opportunities for film lovers, filmmakers, and educators. For more information, visit us online:
mkefilm.org | facebook.com/MilwaukeeFilm | Twitter: @mkefilm | Instagram: @mkefilm
About the Milwaukee Film Board of Directors
Milwaukee Film's independent board is made up of the following members: Chris Abele (Past President); John P. Bania; Donna Baumgartner; Dr. Robert M. Davis; Michael Drescher; Karen Ellenbecker; Jeff Fitzsimmons; Alexander P. Fraser; Cecelia Gore; Bill Haberman (Past President); Carmen Haberman; Susan Haise; Katie Heil; Patti Keating Kahn; Michael G. Klein; Michael J. Koss Jr.; Tracey L. Klein (President); Kenneth C. Krei; Mary Ann LaBahn; Alexander Lasry; Steve Laughlin (Past President); Emilia Layden; Marianne Lubar; Sara Meaney; Steve Mech; Barry Poltermann; Bob Pothier; Joseph A. Rock; Lacey Sadoff; Dave Stamm; Julia Taylor; John Utz. Emeritus members: Tom Barrett, Jacqueline Strayer.
Mentioned in This Press Release
Recent Press Releases by Milwaukee Film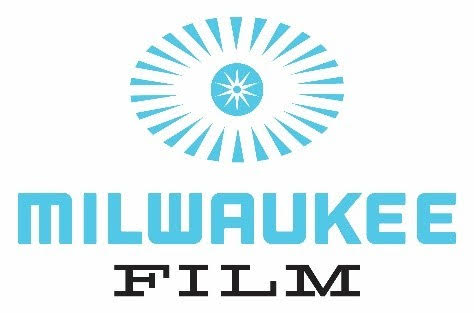 Mar 8th, 2022 by Milwaukee Film
Five cinema screens and one virtual screen to feature 200+ films in a new hybrid format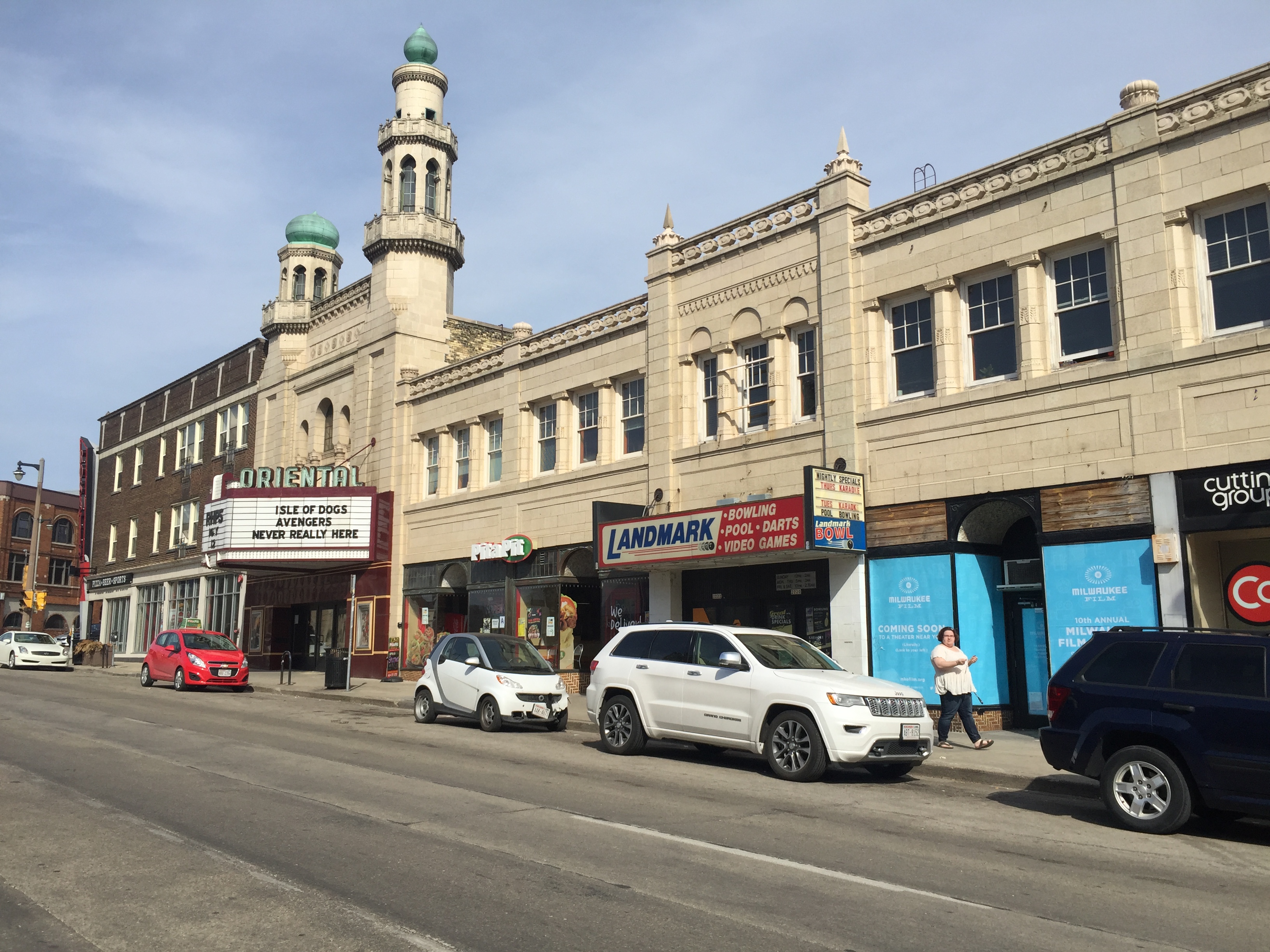 Jul 19th, 2021 by Milwaukee Film
Non-profit cultural institution thrilled to welcome moviegoers back to their beloved movie palace.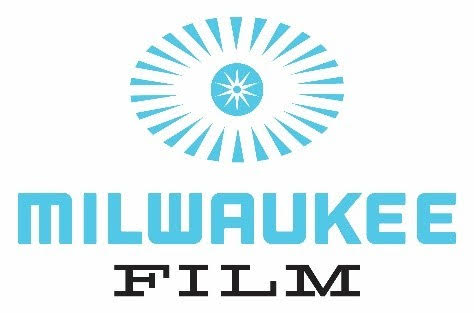 Jun 24th, 2021 by Milwaukee Film
Local nonprofit film organization brings new HR director on board as culture leader.