Content referencing Jacob Best, Sr.
City Streets
First an Indian trail, then Janesville Plank Rd., then came a cemetery for 28 mayors.
Jul 24th, 2018 by Carl Baehr
Yesterday's Milwaukee
Huge 1889 mansion is where Pabst owner continued her affair with her daughter's husband.
Nov 3rd, 2015 by Jeff Beutner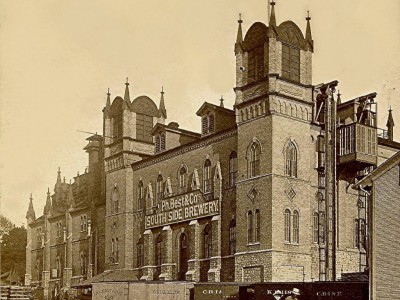 Yesterday's Milwaukee
Already the world's largest brewer, the company would soon be renamed the Pabst Brewing Co.
Oct 13th, 2015 by Jeff Beutner