Photos
Content referencing Eckhart Grohmann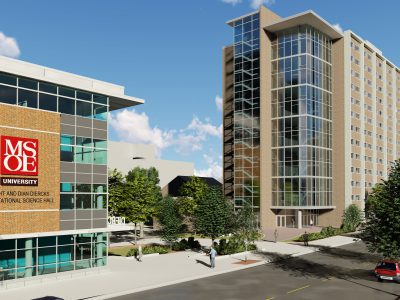 Eyes on Milwaukee
Aging Johnson Hall will become Hermann Viets Tower, gain glassy, southern addition.
Apr 29th, 2019 by Jeramey Jannene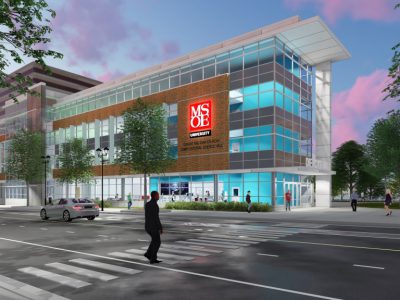 Eyes on Milwaukee
Four-story academic building to be funded by largest alumni gift in school history.
Oct 23rd, 2017 by Jeramey Jannene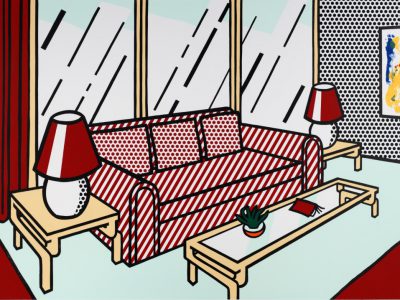 Art
"Milwaukee Collects" at Milwaukee Art Museum offers great works by local collectors.
Mar 10th, 2017 by Michael Horne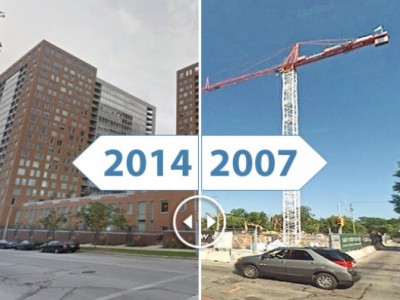 Eyes on Milwaukee
Think Milwaukee moves slowly? These dramatic interactive images will change your mind.
Apr 8th, 2016 by Jeramey Jannene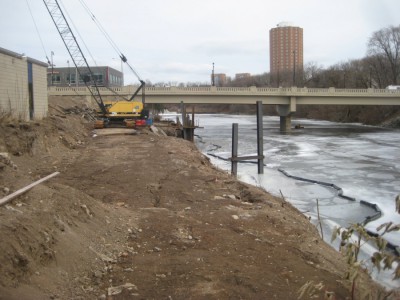 Friday Photos
The $19.5 million, 133-unit apartment complex along the river will fill in one of the last developable pieces of land on the Beerline.
Dec 12th, 2014 by Michael Horne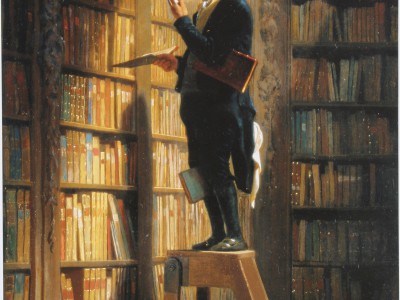 Press Release
Museum will give $1 million to the library for rights to display the painting
May 29th, 2014 by Milwaukee Public Library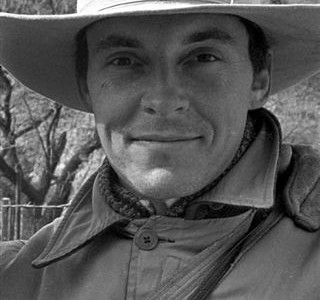 City People
Inspired by people at work, Brozek has for decades captured laborers of all kinds in his photos.
Nov 5th, 2013 by Judith Ann Moriarty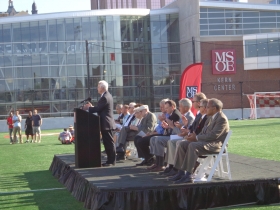 MSOE unveils parking garage, athletic field complex.
Aug 25th, 2013 by Michael Horne

Whitney Gould took an early retirement buyout from Journal Communications a little over a month ago.  Her send off column was titled "Retiring, not tiring of quality design." Ever since moving to Milwaukee three years ago I've enjoyed her reporting on issues involving building design. My views began to disagree with hers when she started to question the restoration of the former check processing center on the corner of Broadway and State St into the Grohmann Museum, a museum dedicated to the showcasing of men (and women) at work throughout time, at the Milwaukee School of Engineering (MSOE). I began to wonder if she cared that the new Grohmann Museum would finally build a book-end for the MSOE campus with the Kern Center, rehab an underused and unattractive building downtown, and build a transition piece from Milwaukee City Hall north to the Kern Center and Park East neighborhood.  Add to that the fact that the financing was entirely provided by Eckhart Grohmann.  In fact Robert & Patricia Kern and Eckhart Grohmann deserve nothing but admiration and applause for their commitment to producing well-rounded engineers in downtown Milwaukee. To be fair, Whitney Gould does address some of the these facts and does give a fair amount of praise to Grohmann for his contribution.  I do disagree with her on a few things though. Her appraisal of the building as a cheap impersonation of the style of a bygone era is lacking in insight.  One needs to only walk from City Hall, past the Grohmann Museum, and to the Kern Center to see the bridge the museum forms between the past and present architectural styles.  Unlike many other bland glass buildings in many other cities, Grohmann and the architects at Uihlein Wilson created something distinctly Milwaukee and distinctly MSOE.   The building meshes perfectly with the Kern Center both inside and out thanks to Uihlein Wilson designing both buildings, and forms a southern book end of the MSOE campus on Broadway to match the Kern Center's north anchor position.  MSOE should be praised for finally developing a physical identity, especially while both Marquette and UWM expand theirs in a much more public fashion. She, along with other members of the art community, also seem to take offense that no one that works at the museum has true art credentials.  Speaking as someone who has been in the museum many times, the artwork is displayed just as it in any museum and curator John Kopmeier is just as qualified to discuss the content of the collection as anyone with an art degree. My final point of disagreement with Gould is over her obsession with the Nazi art work in the collection.  She seems to hold this belief that the Nazi-attachment to the artwork is hidden from viewers, it's not.  It is not outwardly stated that "hey, this painting could contain Nazi slaves", but if you ask someone they will tell you.  They will also tell you that the paintings featuring Egyptians might contain slaves […]
Dec 22nd, 2007 by Jeramey Jannene

The Roundup
The nonprofit Spirit of Milwaukee is undertaking an image rebranding for the community.
Jan 10th, 2005 by Michael Horne

The Roundup
Although the Gary George – OIC-GM connections are well documented, particularly those that have led to the convictions of George, Mark Sostarich and Carl Gee, recently-released audit information and other source documents indicate that perhaps the OIC-George connection needs to be further investigated. Nobody is accusing anybody of wrongdoing, but perhaps investigators should dig a little deeper into the dealings of George and those connected with him, if only to remove any hint of suspicion from settling on the mantle of the innocent. Take, for instance, the relationship between Todd Robert Murphy, OIC-GM and Gary George. Murphy was recently relieved of his Public Relations contract with OIC-GM, and was replaced by Martin Schreiber and Associates. The recent audit of the OIC-GM accounts indicated that payments made by OIC-GM to TRM Marketing Consultants, Murphy's firm, were "unallowable expenses," according to Paul Steiber of the State of Wisconsin. His review included two months during which Murphy received $4,000 per month from OIC-GM. Was this a "cushy consulting job," as Leon Todd has suggested? Todd said the Murphy-planted cover story about OIC-GM that appeared in the Shepherd Express (and, interestingly, in newspapers in the African-American community) was "not enough" to save him his job. According to the audit, OIC-GM was not authorized to hire a public relations consultant with W2 funds. The Ethics Board did not have a complete accounting of the amount of money Murphy's firm was paid over the years. The board was investigating "direct" payments, and Murphy's were considered "indirect." According to John Becker of the Ethics Board, the payments to Todd Robert Murphy's firm "were not something we focused on." Nor has the board "seen any checks," from OIC-GM to Murphy, he said. One wonders if the State of Wisconsin Ethics Board should have done a better job reviewing its own documents, for the Statements of Economic Interests filed by George for the years 1999-2001 show that George received more than $1,000 per year from Murphy's firm. It would be interesting to know how much exactly per year Murphy sent to George, and what he got in exchange. George also reported receiving funds from Petrie and Stocking, the firm that employed Mark Sostarich, who gave George kickbacks from OIC funds. George also received money from Coleman & Williams, Ltd., an accounting firm. Coleman & Williams also received money from OIC – to conduct an audit of the OIC books. Isn't it odd that an accounting firm that received money from OIC-GM would also, coincidentally, be sending more than $1,000 per year to George, who was systematically swindling OIC-GM out of money, with the connivance of Carl Gee, the group's director, and Mark Sostarich, the Petrie and Stocking lawyer? Bill Coleman, of the accounting firm, said the relationship was quite innocent, and that he had hired Gary George to do unspecified legal work for his firm. Since many aspects of attorney-client relationships are privileged, we'll have to take his word for it. Still, workers at the Ethics Board, the United […]
Nov 15th, 2004 by Michael Horne

The Roundup
The City of Mequon told a local man who tried to register and vote at City Hall last week that he was "too late."
Nov 1st, 2004 by Michael Horne