Dan Steininger is the President and co-founder of BizStarts Milwaukee. BizStarts facilitates the creation of new companies in Southeast Wisconsin.
He currently writes a column for the Biz Times entitled "Innovate or Die" that is a Press Club winner.
He is also the President of Steininger & Associates. The firm focuses on teaching the tools of innovation to drive growth for companies in all sectors of the economy.
He currently teaches courses on innovation for the UWM School of Continuing Education for business leaders.
He also manages early-stage investments for the Biz Starts Investor Forum and previously was and the Managing Director of the angel network the Successful Entrepreneur Investors.
Is the former CEO of a major financial institution and mutual fund. He served as President of the Board of Harbor commissioners.
Is a graduate of Boston University Law school and frequently describes himself as a" recovering lawyer" and a "recovering CEO".
He has served as Chairman of the Young Presidents Organization and the Wisconsin Presidents Organization.
Photos
Content referencing Dan Steininger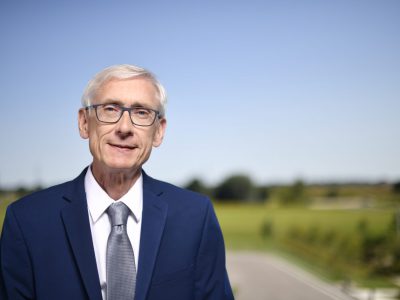 Eyes on Milwaukee
Governor urges business leaders to help two parties find common ground on tough issues.
Jan 14th, 2019 by Jeramey Jannene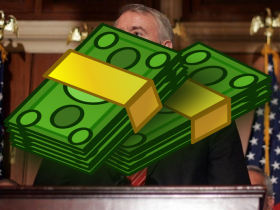 Plenty of Horne
The city's infrastructure has been transformed, and the regional economy is strong, he tells a meeting of business leaders.
Nov 12th, 2014 by Michael Horne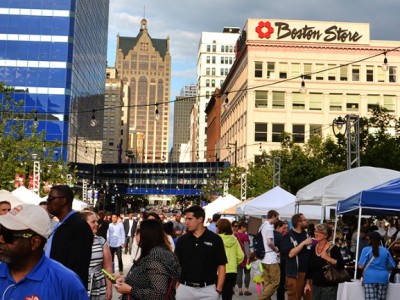 Plenty of Horne
With some creative use of grant money, the Greater Milwaukee Committee is helping neighborhoods update their image by 'Urban Placemaking'
Sep 9th, 2014 by Michael Horne

Press Release
New BizForge services aiming to foster entrepreneurial growth in SE Wisconsin similar to Brooklyn
Apr 9th, 2014 by BizStarts Milwaukee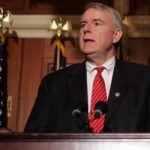 Press Release
Monday, February 25, 2013, Pritzlaff Building
Feb 25th, 2013 by Mayor Tom Barrett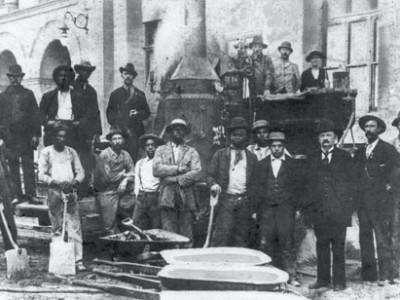 The Roundup
Minority hiring goal set.
Dec 6th, 2004 by Michael Horne

The Roundup
Attorney General Peg Lautenschlager's drunk driving arrest last week removes her from behind the wheel of her state-owned vehicle for a year, and puts Governor Jim Doyle in the driver's seat. The two had squabbled, privately, over terms of the Governor's jobs bill, with Lautenschlager threatening to use her authority to see that the law comply with the state's environmental regulations, which she intimated it did not. This sort of independent action by an attorney general is not new in Wisconsin. Doyle was the chief practitioner of it, but then again, he was a Democrat, and the Governor at the time was a Republican. The press has made note that Doyle suggests Lautenschlager forgo some of her pay as a sort of penance for her indiscretion, a matter that remains unresolved at this time. Doyle also suggested that Lautenschlager consider entering a program to treat problem drinkers. He said that he had a number of friends who had been in a similar situation and that the treatment had helped them. In fact, the public admission of guilt and responsibility (which Lautenschlager made) is usually accompanied these days with a prompt acknowledgement that a problem exists. The subject then usually promptly enters a treatment program and completes it, after which the matter is forgotten. Lautenschlager has not made that admission thus far, which leaves her in the position of either not having a "problem" or being "in denial" of it. It does leave Doyle high and dry, however, and much less likely to face interference in his plans from that peskiest of all politicians – an ambitious Attorney General. Walker at the War Memorial County Executive Scott Walker welcomed about 100 well-clad guests to a fundraiser February 26th at the War Memorial Center. The strictly upper-crust affair was a Republican-type fundraiser, which meant that hard liquor was consumed (in moderation) and beer, for the most part, was ignored. For those fans of the frothy stuff, Walker offered Miller products and Heineken. Food was by Ellen's Prestige Catering, and included strolling waiters, another classy touch. Menu items included spinach somethings, meat and melted cheese on sandwich rounds, wrapped up little salmon tidbits, an entirely unsuccessful raspberry-brie tart, platters of some kind of 21st century sandwich product along with perfectly delicious fruit. The event was unmarred by public oratory, but was enhanced by an A-list of locals practicing up for the next time Bush is in town. Among the exalted: George Dalton, Dennis Kuester (on crutches), Michael Cudahy, mourning the recent death of Daniel Urban Kiley, creator of the $4 million Cudahy garden outside the adjacent Milwaukee Art Museum, Fred Luber, Tim Hoeksma, Carol Skornicka, John Finerty, Jim Weichmann, Joe Rice, Mary Buestrin, Corey Hoze and developer Mark Irgens. Hoze has secured speaker Dennis Hastert to appear at a $2000 fundraiser on his hopeless behalf in his upcoming congressional campaign. That's rich. Marvin Pratt popped in and worked the crowd for about 20 minutes before his cop told him it was time to […]
Mar 1st, 2004 by Michael Horne