Recent Press Releases Referencing Marquette University Law School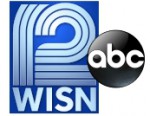 Feb 22nd, 2018 by WISN 12
WISN 12 commitment 2018 coverage presents statewide debater in partnership with Marquette University Law School.
Jan 25th, 2018 by Marquette University
Using Wisconsin's colorful and influential history to help tell the story, Ranney looks at how state laws have evolved and shaped American history.
Nov 10th, 2017 by Marquette University
Since the 2010 election, more than 20 states have enacted new voting laws.