Recent Press Releases Referencing Johnson Bank

Jul 5th, 2018 by Racine Art Museum
Open now until February 3, 2019, Honoring Karen Johnson Boyd: Art Jewelry/Sculpture to Wear includes brooches, neckpieces, and earrings made of both precious and non-precious materials.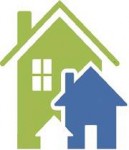 May 14th, 2018 by Safe & Sound
The Inaugural Harambee Community Cleanup will take place from 9 a.m. to noon on Saturday, May 19.

Apr 30th, 2018 by Racine Art Museum
Karen Johnson Boyd has been the largest single beneficiary to the Racine Art Museum—these exhibitions honor her philanthropy.