Formerly known as the Robert P. Fitzgerald House.
From the 1981 Landmarks Commission/Department of City Development report…
Robert Patrick Fitzgerald was a pioneer in the development of Milwaukee's shipping industry. Born in Ireland in 1825, he came to the Untied States at the age of nineteen where he captained a schooner on Lake Huron. He settled in Milwaukee during the 1850s and established a successful vessel brokerage and marine insurance business. He invested considerably in the Milwaukee Drydock Company and was associated with meatpacker Philip D. Armour in the acquisition and managing of steamers and schooners. Fitzgerald also was one the founders of the Milwaukee Board of Trade (now the Association of Commerce).

Fitzgerald expressed his wealth in an elegant home located in Yankee Hill, the city's prestigious lower east side neighborhood of the mid- nineteenth century. He purchased this site in 1872 and in 1874 the house was built. The Fitzgerald House is an outstanding example of an Italianate-style residence designed by eminent Milwaukee architect Edward Townsend Mix. Constructed of cream brick with symmetrical form and simple proportions, the house is characterized by a main block with a projecting, pedimented center bay and low hipped roof, discretely embellished with window surrounds and paired cornice brackets. Other original fabric which remains is the English-tin seam metal roof, carved front double doors and window tracery. Combined these elements present an image of a refined nineteenth century urban dwelling

The house remained a private residence until 1946 when it was converted to a rooming house. Significant alterations were made to the interior plan, but a considerable amount of the original woodwork and plaster ornamentation remain. In 1963 the house was purchased by its present owner, the College Women's Club which between 1964 and 1967 demolished the coachhouse and the west wing and replaced it with an L-shaped addition.
Content referencing Villa Filomena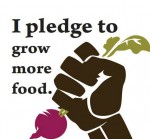 Press Release
VGI builds communities that grow their own food, creating a socially just, sustainable, healthy, community-based food system.
Feb 17th, 2016 by Victory Garden Initiative
Building data on this page, including assessment information, was last updated on September 6, 2020
See something wrong? Want to report an issue? Contact us.