The Sterling is an 11-story mixed-use tower featuring residential condominiums and street-level retail. The building was completed in 2006 and includes 114 condominiums and 9,764 square-feet of retail space. The Sterling was developed by New Land Enterprises.
The building features 213 parking stalls, including stalls that replaced those formerly available as part of the City parking lot previously on the land.
The retail space, as with many New Land Enterprises developments, has faced challenges in its leasing. One of the two spaces has never been leased. The other was leased for the first time in 2009 by a Snap Fitness franchise. The condominium containing the retail space is owned by Van Buren Management (as Korbacq, LLC). Van Buren Management, a recurring New Land Enterprises partner, acquired the site in 2009 for $489,000.
The project was controversial during its development because New Land Enterprises had won a public-bidding process to develop the then city parking in 1998, but in 2002 after no progress by New Land, the City of Milwaukee began negotiating with D2 Realty Services Inc for the land. After then Alderman Michael D'Amato intervened New Land was able to keep the land. The move was controversial because of past donations to D'Amato by New Land's Boris Gohkman and Walter Shuk, and the inaction on the part of New Land.
New Land Enterprises was ultimately able to keep the land, paying $156,000 for the site.
The original project developer has sold all of the residential condominiums.
Learn More
Photos
Show All
Activity
Content referencing The Sterling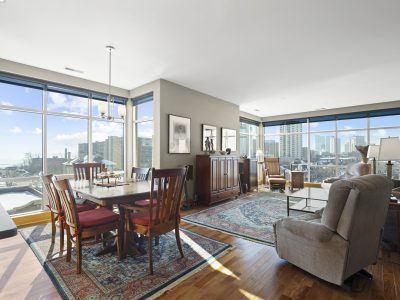 MKE Listing
Features walls of windows, wood floors, a private balcony and expansive city views.
Feb 23rd, 2021 by Urban Milwaukee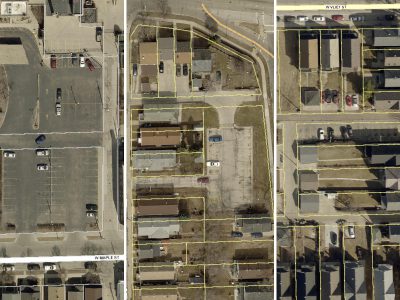 Eyes on Milwaukee
Looking for land redevelop in the city? DCD may have a deal for you.
Dec 2nd, 2020 by Jeramey Jannene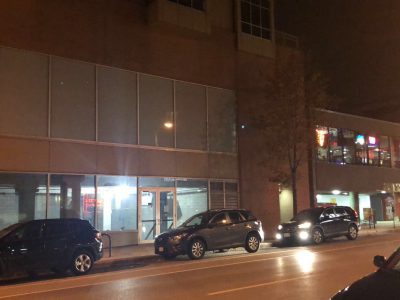 Hangout MKE Cafe on N. Farwell will have coffee, s'mores, and games, games, games.
Nov 14th, 2018 by Jennifer Rick

There might be a new development style taking hold in Milwaukee. A lot of focus is put on transit-oriented development, and the power of a station to improve the development of a neighborhood, but what about residence halls? Do they offer similar development when built in an urban setting? At least in one part of Milwaukee's East Side neighborhood, it appears so.
Jul 16th, 2009 by Jeramey Jannene

A sampling of projects in varying states of completion showed that over 200 recently completed or under construction condominium units have not been sold. A look at the data indicates that In many cases the high priced units have gone un-sold. Clearly the market downturn has slowed sales but this may also indicated a demand for units priced at an affordable level. Development # Units % Sold Status City Green 44 20% Ready to Move In First Place on the River 184 56% Ready to Move In Park Terrace Bluff Homes 16 56% Ready to Move In Park Terrace Row House 21 71% Ready to Move In Residences on Water 31 29% Under Construction River Renaissance 81 55% Ready to Move In 601 Lofts 83 61% Ready to Move In Sterling 112 98% Ready to Move In University Club 56 89% Ready to Move In Data was not available for the The Breakwater, Park Lafayette, Flatiron, Union Point, The Edge, and Kilborn Tower
Jan 14th, 2008 by Dave Reid

The Roundup
An $89 billion bank is muscling its way into the Milwaukee market, and you read about it here first.
Dec 15th, 2003 by Michael Horne
Building data on this page, including assessment information, was last updated on September 6, 2020
See something wrong? Want to report an issue? Contact us.