The North Point Water Tower is a historic structure located at the eastern end of E. North Ave. For almost 100 years, the tower played a pivotal part in Milwaukee's water system. Today it stands as a landmark for much of the East Side, and an anchor for the Northpoint neighborhood.
Construction on the tower began in May of 1873, with operations beginning September 14th, 1874. It was completed at a cost of $50,891.82, well over the originally planned cost of $8,000. City of Milwaukee Chief Engineer Moses Lane remarked that "the location is so conspicuous that it was very wisely determined to adopt a more elaborate plan." The tower was designed by Charles A. Gombert.
The 175-foot-tall tower wraps a 125-foot-tall riveted wrought iron pipe. The pipe was used to absorb pulsations from the steam engines in the pumping house located near the lake on the bottom of the bluff. It pushed water towards the Kilbourn Park Reservoir.
The water tower was actively used until May 7th, 1963, when it was disconnected from the city's water infrastructure. When the city switched from steam to electric pumps there was no longer a need for a stand pipe to even out the pressure.
On May 27th, 1968, Water Tower neighbor Michael F. Cudahy gave the city a fountain for the adjoining Water Tower Park on his 82nd birthday. Cudahy lived across the street at 240 E. Wyoming Pl. Cudahy's housekeeper Anne Schropefer suggested the tower be lighted in 1961, and it was starting in February of 1965.
It was locally designated as a historical building by the Milwaukee Landmarks Commission in 1968 (and again in 1984, recorded for the Historic American Buildings Survey in 1969, selected as a national landmark of the American Water Works Association in 1969 and added to the National Register of Historic Places in 1973. In 1980, the Milwaukee Art Commission awarded the building (and 7 others) a citation for its architectural quality.
In the summer of 1985, the tower was tuck-pointed by Pukall Co. of Cedarburg. For one week that October, 26-year-old artist Terese Agnew installed a 350-pound, green dragon sculpture on the tower at her own expense. The 30-foot long dragon was installed 65 feet off the ground. Agnew invested nearly $4,000 in the project, as well as receiving a number of in-kind donations.
The building has been open for Doors Open Milwaukee, but the internal staircase is not safe for public use. Visitors were able to enter the tower and look at the standpipe, however.
Description from Historic Designation Nomination
The North Point Water Tower is a single column, which rises 175 feet above grade. It is faced with buff colored, rock faced Wauwatosa limestone laid random ashlar and is trimmed with dressed limestone at the foundation, buttresses, pinnacles, and door and window surrounds. Constructed in three stages, the base is a 24-foot square with buttresses at each corner, which terminate in pinnacles. Above this is a slightly tapering shaft, which constitutes the main body of the town. It is topped by an observation platform that is capped with an octagonal spire of gables and finials covered with galvanized iron.

The only entrance is a pointed arched doorway on the southeast façade of the base with a wood paneled double door and hinged wood paneled transom with Gothic tracery. On the other three facades of the base are paired, round-arched windows. Additional round arched windows are found randomly located on the shaft with pointed arched windows in the observation platform.
The exterior of the North Point Water Tower has remained virtually unchanged.
Water Tower Project Team
Contractor: Henry Buestrin & Company, Supt. Morgan E. Shin
Stone Cutting: Cook & Hyde, Foreman, George Robb
Standpipe: Richard Davis
Iron work: Messrs. Hornbach & Wagner
Metal roof: Biersach & Niedermeyer
Brick C. & J. Burnham
Lime: Werner R. Trimborn
Contractor: Bentley Company
Project team information from North Point Historic Districts – Milwaukee book by Shirley du Fresne McArthur. Bentley Company information from Milwaukee Sentinel.
Learn More
Photos
Activity
Content referencing North Point Water Tower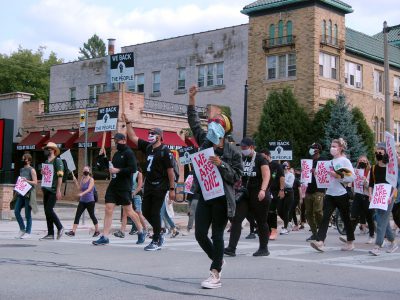 Protest Day 108
Six-mile, north-south Black Lives Matter march begins and ends at North Point Water Tower.
Sep 14th, 2020 by Ethan Duran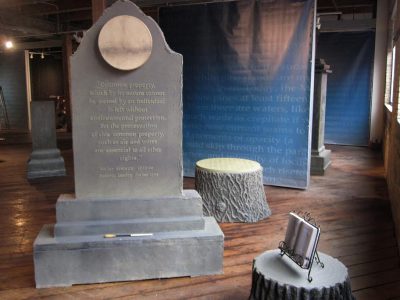 Art
Artist Terese Agnew's powerful exhibit celebrates, laments state's progressive past.
Jan 20th, 2017 by Dominique Paul Noth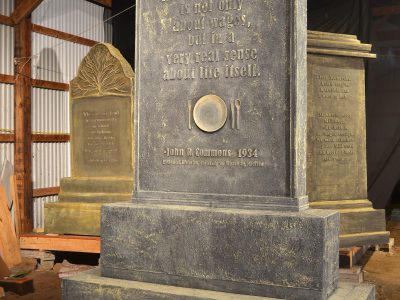 Press Release
Writing in Stone, a collaborative multi-media installation, will travel the state
Jan 1st, 2017 by RedLine Milwaukee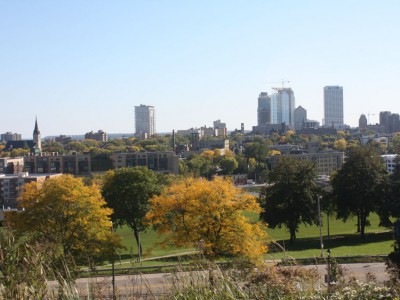 City Streets
And part of street, now named Glover, celebrates the freeing of famed fugitive slave.
Oct 24th, 2016 by Carl Baehr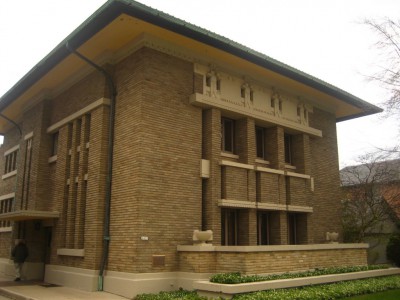 House Confidential
Terrace Ave. home cost Manpower exec Robert Elsner $37,000 in 1955, now worth $750,000.
Aug 31st, 2016 by Michael Horne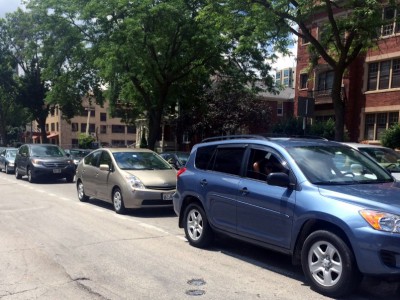 City Streets
In 1895, neighbors wrestled over an issue: should the street be paved with asphalt or wooden blocks?
Oct 31st, 2015 by Carl Baehr
Building data on this page, including assessment information, was last updated on September 6, 2020
See something wrong? Want to report an issue? Contact us.