Photos
Content referencing Corcoran Lofts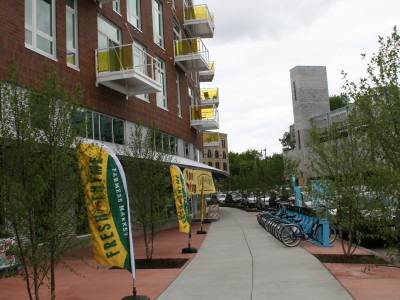 Press Release
New Bublr station located directly in front of Fresh Thyme Farmers Market at the North End
Jun 8th, 2016 by Mandel Group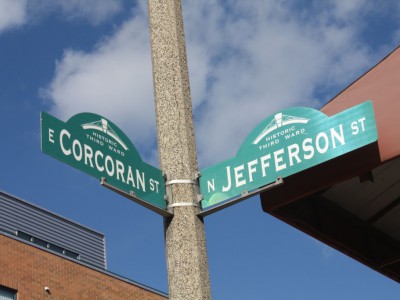 City Streets
Cornelius L. Corcoran served as Third Ward's alderman for 44 years, longer than any council member in history
Mar 25th, 2016 by Carl Baehr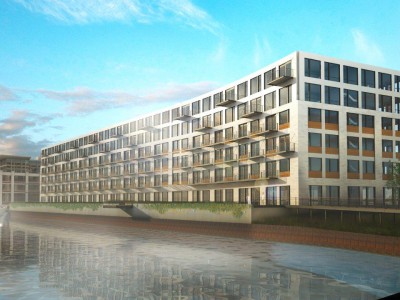 Press Release
Building fronts over 400 feet of Milwaukee Riverwalk in Historic Third Ward
Feb 1st, 2016 by Mandel Group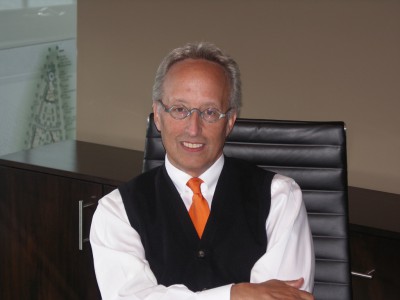 Developer Barry Mandel will match up to $1,500 in grants for final three days of drive.
Nov 16th, 2015 by Urban Milwaukee
Press Release
Since late 2014, Bublr Bikes, a Milwaukee-based not-for-profit, has launched 11 bike share stations in and around Milwaukee's downtown.
May 18th, 2015 by Bublr Bikes

Numerous signs point to a national economy that is recovering. Hiring has started to pick up, banks are starting to lend again, and locally 'failed' projects are slowly filling up. But everything isn't great just yet, as here in Wisconsin there is a 14 month supply of homes available on the market, and nationally unemployment sits at 9.4%.
Jan 10th, 2011 by Dave Reid

What apartment projects are currently proposed, under construction, or have recently opened in Milwaukee? A little over a year ago we did a similar exercise, so it will be good to take a look and see what has changed in the past year.
Nov 18th, 2010 by Jeramey Jannene

Regardless of what neighborhood it is, the development of new apartments is a growing trend in Milwaukee. Currently there are two prominent projects vying for City of Milwaukee financial support in one form or another, the Bookends and The Moderne. Outside of the two proposed towers there are numerous other projects at various stages around urban Milwaukee.
Oct 22nd, 2009 by Jeramey Jannene

The controversial M.O.R.E ordinance which had been sent to committee at the previous Common Council meeting was further debated at this Finance & Personnel Committee meeting.
Mar 23rd, 2009 by Dave Reid