Former Boiler House at the Pabst Brewing Complex.
Photos
Content referencing Building 10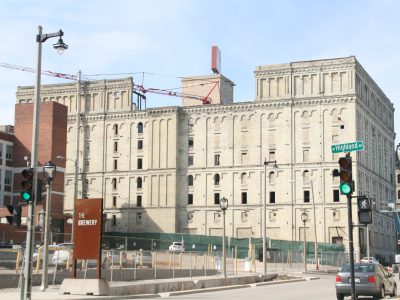 Friday Photos
118 new apartments. Plus, see the church-turned-brewery before it opens.
Apr 7th, 2017 by Jeramey Jannene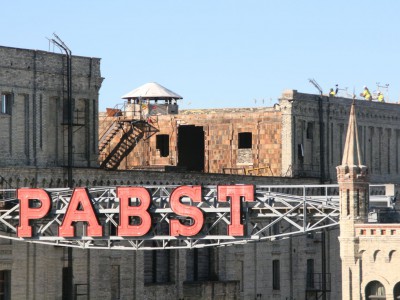 Friday Photos
Florida developer creating 118 apartments; Pabst opening a micro-brewery.
Oct 21st, 2016 by Jeramey Jannene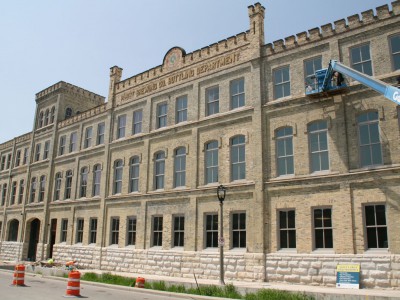 Friday Photos
Once-abandoned Pabst brewery has become active neighborhood
Jun 3rd, 2016 by Jeramey Jannene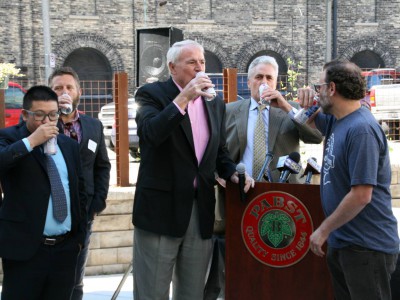 Eyes on Milwaukee
The city's famed beer maker, long absent from Milwaukee, will return to the Pabst Brewery complex.
Jul 15th, 2015 by Jeramey Jannene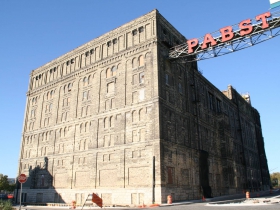 Eyes on Milwaukee
Florida developer willing to undertake a project that no local developers will. The result will be 118 market-rate apartments, with no city financing.
Oct 8th, 2014 by Jeramey Jannene

Milwaukee's newest trendy neighborhood is likely to become one of its best, and almost certainly its greenest.
Sep 30th, 2011 by Kaid Benfield

Over the past couple of years I have followed the redevelopment of the former Pabst Brewery intently.
May 16th, 2008 by Jeramey Jannene

Random tidbits found on the internets… Milwaukee Development Update brings us news and insight of a building going up at 1530 North Jackson just north of the Pick 'N' Save parking lot and Lyon St.  Despite living just around the corner from it, I have yet to make it over to take pictures, but look forward to doing that following my return to Milwaukee. Milwaukee Development Update also has changed addresses going from milwaukeedevelopment.blogspot.com to www.mkedevelopment.com. The Brewery Project LLC, led by Joseph Zilber, officially closed their first sale.  While numerous deals have been announced or rumored, Milwaukeeans Charles Trainer and Max Dermond have purchased the 55,000-square-foot Building 10 together as Boiler House LLC.  They're saying Albion Group Architects will move into the building by the end of 2008 and that a big announcement is coming in January of 2008. The Spawl-fueled Pabst Farms mall plans are back up and running with announcement of Developers Diversified Realty Corp as the new developer.  They're still planning to open Pabst Farms Town Centre by 2010.
Dec 25th, 2007 by Jeramey Jannene