Activity
| | | | |
| --- | --- | --- | --- |
| ID | Date | Type | Description |
| PWCF-19-19156 | 2019/09/20 | Permit | Department of Public Works Activity:Forestry Call Back - Code Enforcement|CALLER STATES SHE TOOK CARE OF THE WEED AND GRASS BEFORE 72HRS WAS UP AND TOOK PICTURES |
| PWCF-19-17777 | 2019/08/31 | Permit | Department of Public Works Activity:Forestry Call Back - Code Enforcement|Caller abated grass and weed issue |
| PWCF-19-17189 | 2019/08/24 | Permit | Department of Public Works Activity:Weed Notice|CALLER REPORTS ALL OVER |
| PWCF-19-16766 | 2019/08/21 | Permit | Department of Public Works Activity:Weeds/Tall Grass Complaint| tall grass and weeds entered address: 4001 W FOND DU LAC AV |
| PWCF-19-16449 | 2019/08/17 | Permit | Department of Public Works Activity:Weeds/Tall Grass Complaint| Tall grass 4 feet tall |
| PWEU-18-04263 | 2018/12/21 | Permit | ROW Excavation Utility |
| PWPA-18-00128 | 2018/03/25 | Permit | Pole and Anchor Permit. |
| PWEU-18-00670 | 2018/02/18 | Permit | ROW Excavation Utility. |
| PWEU-17-02990 | 2017/12/10 | Permit | ROW Excavation Utility. |
| ID | Date | Description | Type |
Content referencing 4001 W. Fond du Lac Ave.
City Hall
Milwaukee's recent court losses on tavern suspensions causing mounting frustratiion.
Mar 22nd, 2023 by Jeramey Jannene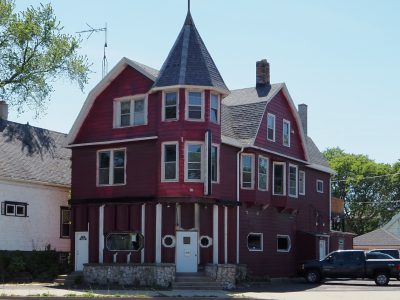 Complaints of noise, violence, litter and alleged strippers plague Sherman Park bar.
Mar 21st, 2023 by Sophie Bolich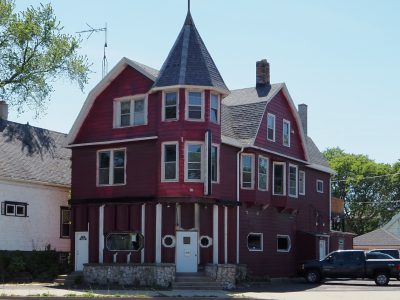 "Premier sports lounge" planned for Sherman Park neighborhood.
Jun 8th, 2021 by Angeline Terry
Building data on this page, including assessment information, was last updated on September 6, 2020
See something wrong? Want to report an issue? Contact us.