Stitchweld is an 291-unit apartment complex in Milwaukee's Bay View neighborhood. The occupies a site previously partially occupied by Sweet Water Organics.
A community meeting on the project was held on March 16th, 2015 at South Shore Park Pavilion.
The project developer is Milhaus Development. Blair Williams of WiRED Properties represented the project locally through its approval process.
The development encompasses two parcels of land, 2151 S. Robinson Ave. and 2181 S. Robinson Ave. Both were previously owned by The Big Whale LLC. The Big Whale LLC went through bankruptcy in 2011.
The complex, which required a zoning change, had over 21 revisions according to Blair Williams, with an earlier version including 307 apartments. Williams attributed the changes to due diligence work on soil quality throughout the site. Williams stated this during the August 17th, 2015 meeting of the City Plan Commission where a revised plan for the project was recommended for approval.
Photos
Show All
Activity
Content referencing Stitchweld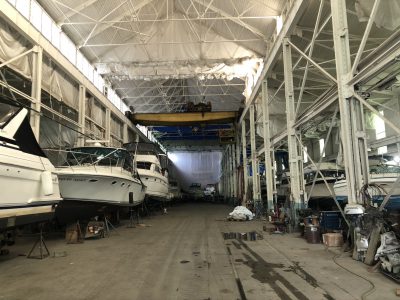 Plats and Parcels
See inside the former Filer & Stowell complex. Plus: All the week's real estate news.
Oct 25th, 2020 by Jeramey Jannene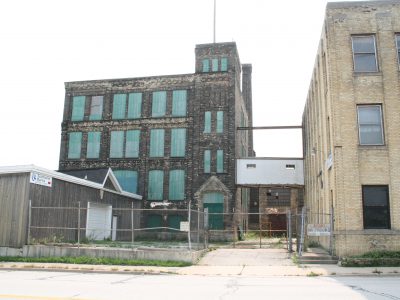 Eyes on Milwaukee
Bear Development files application scant on details for site on Becher and First streets.
Sep 15th, 2020 by Jeramey Jannene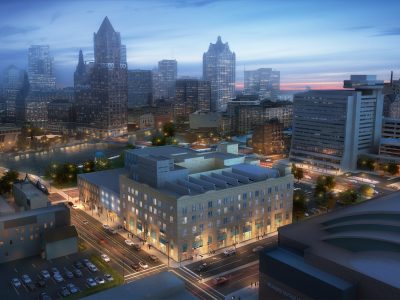 Plats and Parcels
Plus: Packed week of affordable housing news, and Cheesehead expansion.
Nov 24th, 2019 by Jeramey Jannene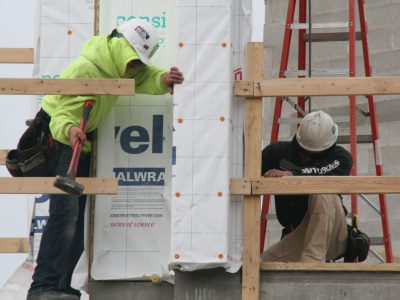 Friday Photos
Three projects will reshape the north end of the neighborhood.
Apr 28th, 2017 by Jeramey Jannene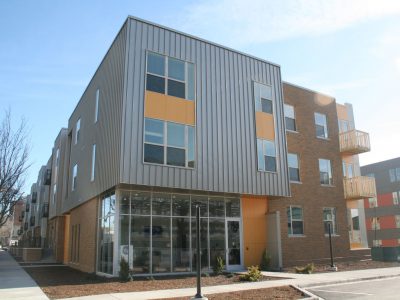 Friday Photos
First building in the massive Stitchweld complex will open next month
Mar 10th, 2017 by Jeramey Jannene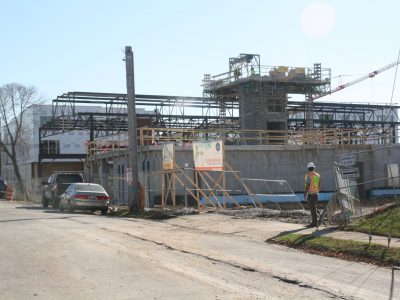 Friday Photos
Massive apartment complex with 288 units quickly rising in Bay View.
Nov 11th, 2016 by Jeramey Jannene
Press Release
Milhaus and WiRed Properties Partner on New Development
May 19th, 2016 by WiRED Properties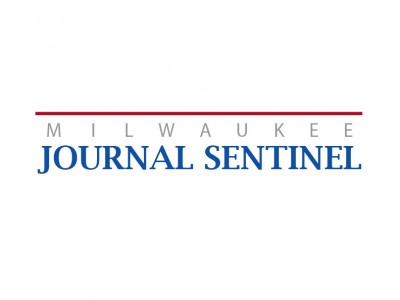 Citation
Sep 17th, 2015 - Milwaukee Journal Sentinel - Tom Daykin
Citation
Aug 17th, 2015 - The Milwaukee Business Journal - Sean Ryan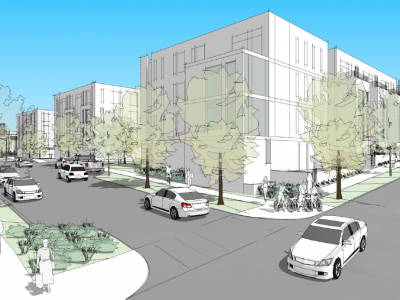 Plats and Parcels
A proposal for five new apartment buildings in Bay View. And will At Random be razed?
May 6th, 2015 by Dave Reid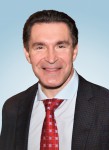 Press Release
This $40 million project will result in the addition of 307 housing units.
May 5th, 2015 by Ald. Tony Zielinski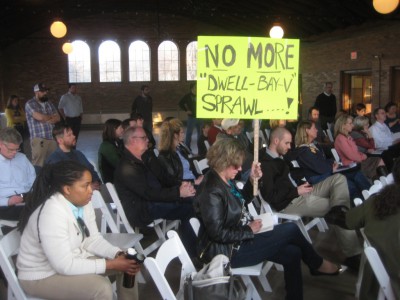 Plenty of Horne
Meeting reveals more details for proposed $40 million, 307-unit apartment complex at old Sweet Water site.
Mar 17th, 2015 by Michael Horne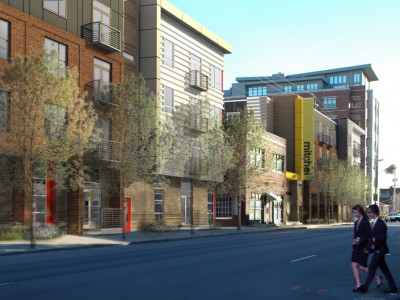 Press Release
Alderman Tony Zielinski will hold public meeting Monday on project proposal
Mar 12th, 2015 by Ald. Tony Zielinski
Building data on this page, including assessment information, was last updated on January 26, 2019
See something wrong? Want to report an issue? Contact us.