In Public
Does "People's Flag" Need New Colors?
Changing the mustard-yellow sky would make it pop more.
//end headline wrapper ?>
Get a daily rundown of the top stories on Urban Milwaukee
I didn't like the proposed Milwaukee flag designed by Robert Lenz. Then a neighbor painted a black-and-white version of it on a building, which looked pretty good to me.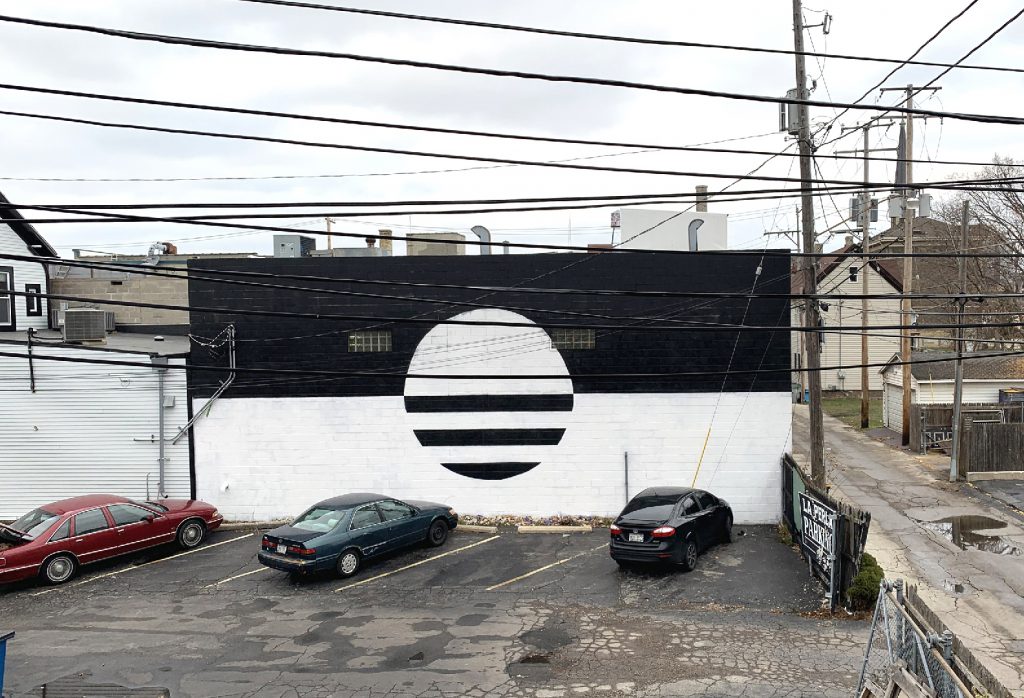 At first, I didn't realize it was an iteration of the Milwaukee flag that hangs outside this house a few blocks away. That flag looks looks muddy to me. Colors are muted and indecisive. Feels beige.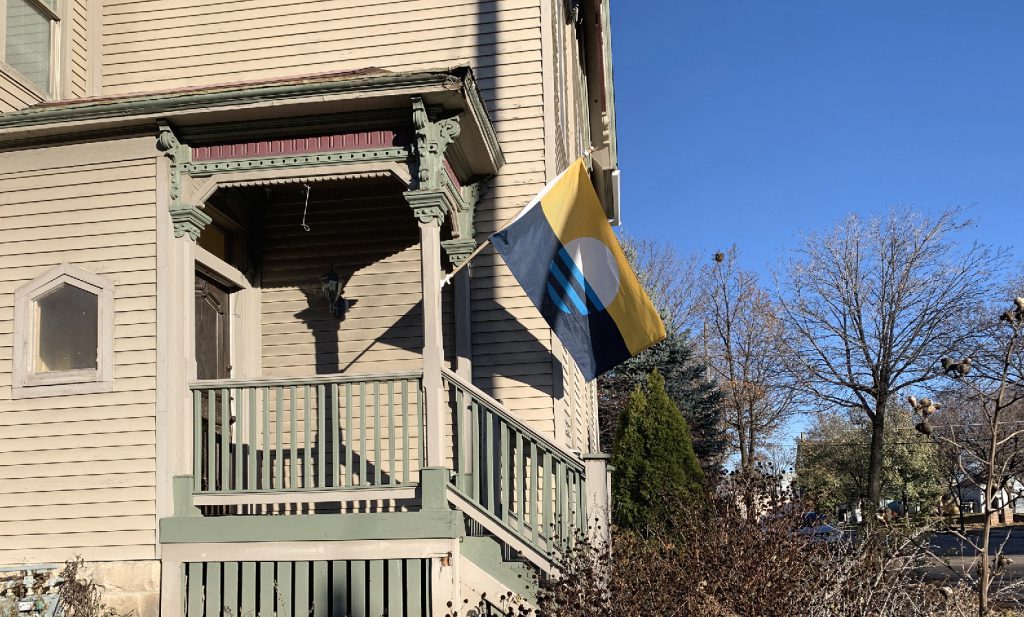 The color is the problem. It just doesn't seem like a flag that is intended to declare and stand out rather the recede into the landscape.
So I mocked up different color schemes for the flag. Here are five alternatives that brighten and clarify the original design (the mustard-colored one in the middle of the second row).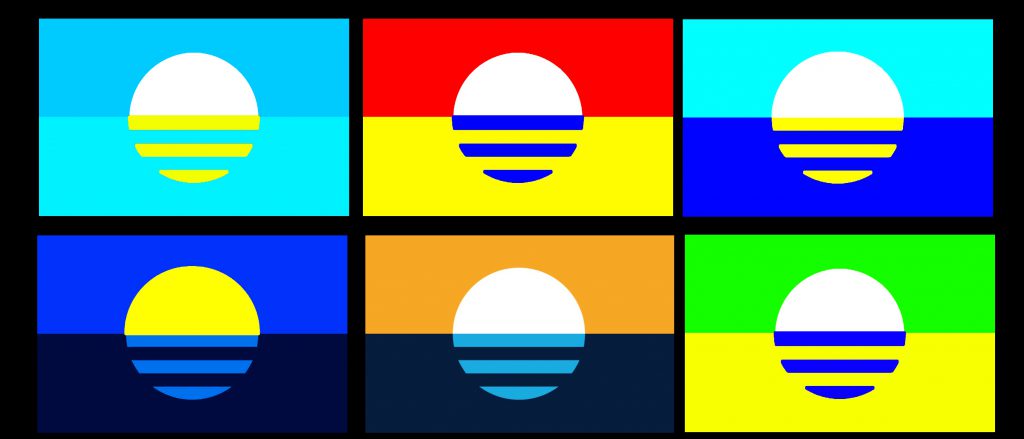 I am not saying these alternatives are right, are the ultimate solution for a new Milwaukee flag. But since the flag continues to be under review, most lately with a recommendation by the city Arts Board to create a new design contest for a flag, we are getting a lot of discussion of what's the right way to go for Milwaukee.
So here's a thought to consider: Whatever flag is chosen should be exuberant and pop at a distance. And if this design by Lenz is to be our flag, the colors should be less subdued.