Bar Exam
Veggas Pub Is a Riverwest Survivor
Most taverns in area long gone; this 19th century-era bar is still unique.
//end headline wrapper ?>
Get a daily rundown of the top stories on Urban Milwaukee
In the late 1980s and early 1990s this tavern at 2479 N. Fratney St. (originally 919-Fratney St.) was a popular spot for the staff of the Shepherd Express, which then operated out of a frame building just down the block at 808 E. Wright St. The owner, Jeff Radtke was an amiable proprietor, and an early supporter of the Riverwest neighborhood. The bar had a pizza oven. The freezer was stocked with pizzas from Roseann's, then a popular Italian restaurant on N. Booth St., now sadly gone. The bar, then known as Begga's, was also a charter customer of Lakefront Brewery, and one of the first to offer its flagship Riverwest Stein Beer on tap.
Thirty years later, Stein beer is still available, first tap handle on the left as you face the bar. The tavern is now called Veggas, a tribute to its earlier name, and one of the many by this 950-square-foot tavern has had over the years. The ceiling above, and much of the floor below, is original to the saloon. No drop ceiling here, but tongue and groove wood, at the proper full height. The floor, of maple, has seen more soles of feet than fibers of mop over the years, thus adding to the verisimilitude and atmosphere of the place. The floor beneath the bar, however, is more recent tile. Neighborhood bars often suffer moisture damage in the working area.
The Tavern Today
Go ahead and order, and put your money on the bar. Note that this is a solid piece of mahogany, 18 feet long, milled from a single log. It has a mate at Sobelman's in Mequon, and another in Riverwest at Nessun Dorma. [See Bar Exam: "Nessun Dorma 13th Owner of Bar," November, 2017.] They may quite possibly have been milled from the same tree. We will have to make some rubbings of the woodgrain and find out one day.
The tavern proper consists of two rooms. The main room, with its corner entrance (usually a tavern  giveaway), is where the principal action is. The walls are painted Hunter green above wainscoting, and an ample amount of trim sets off the ceiling above. The paint dates to the time when this place put on Gaelic airs as Shanahan's Irish Pub, and later as the Irish Knot. There is enough room on the walls for a variety of signs, including a Schlitz and a Lakefront Brewery sign. We also learn that Jameson is sold here. A Veggas Pub T-Shirt is framed, and for sale at $20. "Get Drunk and Hail Satan" is the motto. The hoodie version will run you $35. Photos include Johnny Cash giving you the finger, and a wistful Ronald Reagan pointing a gun. A mural dating to 2010 glows on the wall, but I think I would appreciate it better after dining on mushrooms. You can get $2 Miller bottles on Tuesdays, and play real darts for free, keeping score on an actual chalkboard with actual chalk. Some traditions can't be beat. The shiniest thing in the room is a white sink and cabinet that replaced an earlier sink that must have been there forever, like the urinal in the men's room, which is well grouted in place. The sink is shared by the men and women who chose to wash their hands, and to do so in public. The bathrooms are just beyond. The toilet in the men's room is angled from the corner, a most unusual arrangement necessitated by the small dimensions of the room. Gaze back out at the door, and note the neon "OPEN" sign facing through the transom window right into the bar. This artifact has a matching sign on the other side, facing the street. Apparently it came from a previous projecting sign, and was reused, but this time flat against a window. Rather novel, and almost art. The original Pabst sign that once hung here dated to 1951. The back room is smaller and is filled with pinball machines where there was once a cramped pool table. Entertainment includes Karaoke on Wednesdays and free pinball Mondays.
The Wright Place for Corner Taverns
Taverns were once abundant on E. Wright St. between the Milwaukee River and N. Humboldt Blvd. from the time of settlement until the 1970s or so. In the years 1945-55, returning veterans could grab a drink at any number of establishments which, along with butcher shops, groceries and other stores, lined the street interspersed with the modest homes of their customers. Most of the business owners lived above the shop.
Taverns with an address on E. Wright St. during that time included:
Note that these are merely the bars with E. Wright St. addresses. Others, located on corners, used the side street address, as is the case here. There was also once a bar directly across N. Fratney St., and many others on N.  Booth, N. Pierce, N. Bremen and N. Weil streets. Today, only the bar at 1132 E. Wright survives. [See Bar Exam: "The Gig is Good for Cheap Micro-Beers" October 2014]  The remainder have largely been converted to residential use.
Many Operators Here
But back to the tavern we're now in. This building first enters the permit record on August 4th, 1915 when Jacob Jakubowski spent $350 to install "Concrete Piers" in the basement. An iron pole, right at the center of the bar where a stool should be, likely dates to that significant structural reinforcement. In 1929, July 31, 1929 Frank Knitter spent $1,560 on alterations to the building. "Underpin store, alter front, change pitch of roof to steeper pitch," wrote the permit clerk. The windows in the building and the ceiling and molding in the back room appear to date to this time. The roof remains. That it had to be raised to a steeper pitch is a clue that this building may date at least to the 1880s, and only gradually have evolved into its current shape, including the building attached to its south wall. It is also interesting that Knitter had that kind of money to spare during Prohibition, since he was operating a licensed "Soft Drink Parlor." Where's the money in that?
It appears that Frank did not get to enjoy his new windows, improved back room and steeply pitched roof for long, since with Prohibition ended, on October 1st, 1934, his widow Martha took out a Certificate of Occupancy to use the place as a tavern. The former use of the property? "Tavern," she wrote, as we knew all along.
Here is a more-or-less complete list of occupants of this tavern over the years, and the approximate years of operation:
1930 Frank Knitter soft drinks
1935 Stanley Jakubowski
1940 – c.1972 Theodore Rozumalski "Teddy's Tavern"
1972 Robert Lazinski "Bob & Dottie's"
1976 Edward Parker "Ed & Marianne's"
1980 Ted Voelter "Teddy Bear's Tavern"
c. 1985 – c. 1996 Begga's Pub
1996 Dayna Zaks, applicant, "Brokedown Palace"
1999 Shanahan's Irish Pub
2003 The Pub
2012 Irish Knot
c. 2013 Veggas
What's in a Name?
From about 1951-1963, this place was operated by Theodore Rozumalski. City documents also record his surname as "Royumalski," "Rozniluski," "Razumalski," "Rosmulaki" and "Rosmulski."
On Tap - Sponsored by Lakefront Brewery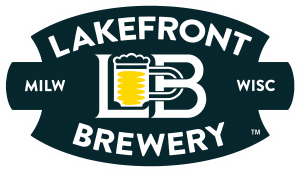 Baron's Brewing Co.
Crispin Original Cider
Good City
Lakefront IPA
MKE IPA
New Glarus Spotted Cow
Point
Lakefront Riverwest Stein Beer
Photo Gallery
The Verdict
Trade Name: Veggas Pub
Location: 2479 N. Fratney St.
Neighborhood: Riverwest
Subdivision: Butterfield's Subdivision [Platted 1883]
Phone Number: 414-988-9743
Website: None Found
Twitter: None Found
Description: Corner tavern on a street once lined with similar pubs. Very old mahogany bar, and old wooden ceiling. Intimate, homey, and a little on the edge. Plenty of pinball machines for the gamers, free on Mondays. Karaoke Wednesdays
Capacity: Could not be determined
Year Established: Building has always been a tavern, even during Prohibition, imagine that! As Veggas, c. 2012
Year Building Constructed: According to assessor records, 1905. However, building appears on earlier maps. Addition to the south dates to unknown time, possibly 1911
Building Owner: Von Zolper Properties, LLC, Shane Zolper, Registered Agent
Estimated Annual Rent: According to Assessor's calculations, the 950 sq. ft. tavern rent is $8.82 per square foot for a total annual rent of $8,379
Property Assessment: The 3,556 sq. ft. parcel is assessed at $7,100 [$2.00/s.f.] while the 3,281 sq. ft. structure is assessed at $179,900 for a total assessed valuation of $187,000. Previous assessment: $182,000. Operator purchased property for $125,000 on 09/07/2005
Legal Entity: Craig A. Pape [D.O.B. 03-17-1974] Agent, Sole Proprietor, 100% Owner
Business: Tavern. Alcohol Sales: 100%
Walk Score: 85 out of 100, "Very Walkable" Most errands may be accomplished on foot. City Average: 62 out of 100
Transit Score: 54 out of 100: "Good Transit." Many Public Transportation Options. City Average: 49 out of 100
Aldermanic District: 3rd, Nik Kovac
Police District: 5
Bike Racks: Yes. Right outside the door. Building also has pipe railings and other likely spots to lock up
If you think stories like this are important, become a member of Urban Milwaukee and help support real independent journalism. Plus you get some cool added benefits, all detailed here.
If you think stories like this are important, become a member of Urban Milwaukee and help support real, independent journalism. Plus you get some cool added benefits, all detailed here.
Displaying political contributions between people mentioned in this story. Learn more.
Bar Exam