In Public
Horse Sense
Deborah Butterfield's majestic Big Piney is one of the best sculptures on Wisconsin Avenue.
//end headline wrapper ?>
Get a daily rundown of the top stories on Urban Milwaukee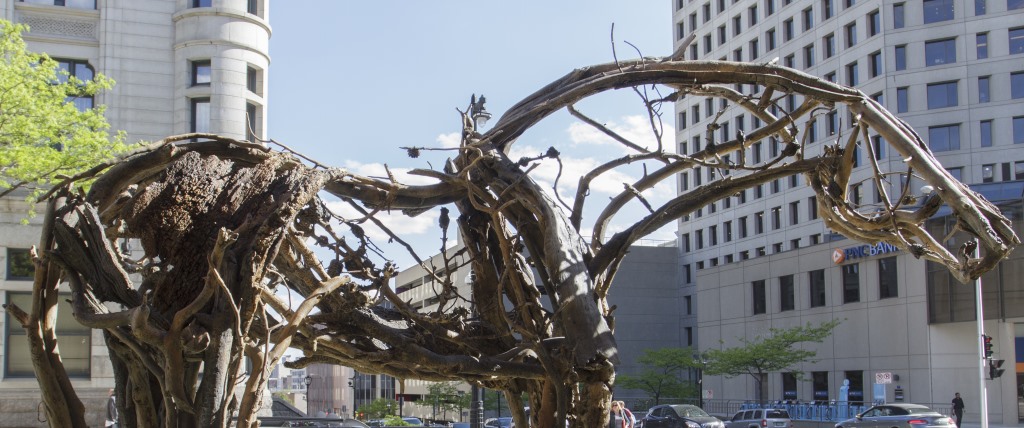 Take a walk down Wisconsin Avenue. Twenty-two sculptures have been installed in the exhibition Jeramey Jannene has reported on. The curator of the installation, Russell Bowman, hired me to photograph the project. He was the director of the Milwaukee Art Museum when I worked there as curator of photography in the 1990s.
So far this project has taken me down the avenue more than an half dozen times. Meanwhile, some of the works grew on me. Art takes time to sink in. Sometimes as long as a couple of decades.
When Russell and I looked at the pictures together he pointed out that I dismissed the work of Deborah Butterfield at one of our curatorial meetings in the 1990's.
I had no recollection of that conversation, but probably objected to the sentimentality of the work. Young curator-artists tend to take their ideas very seriously. Look forward to what's new. Older artists (I am now 68 years old) often look back. Our future becomes the past, which rounds off the edges of what we thought ought to be.
Now I love the Deborah Butterfield's sculpture Big Piney that commands the northeast corner of Wisconsin Avenue and Jefferson Street, rising out of planter between the Pfister Hotel and the Federal Building. Times change, people change, and in this case the site of the work also has something to do with it.
A Butterfield work (below) at the Milwaukee Art Museum doesn't have the same impact as her work when installed on Wisconsin Ave.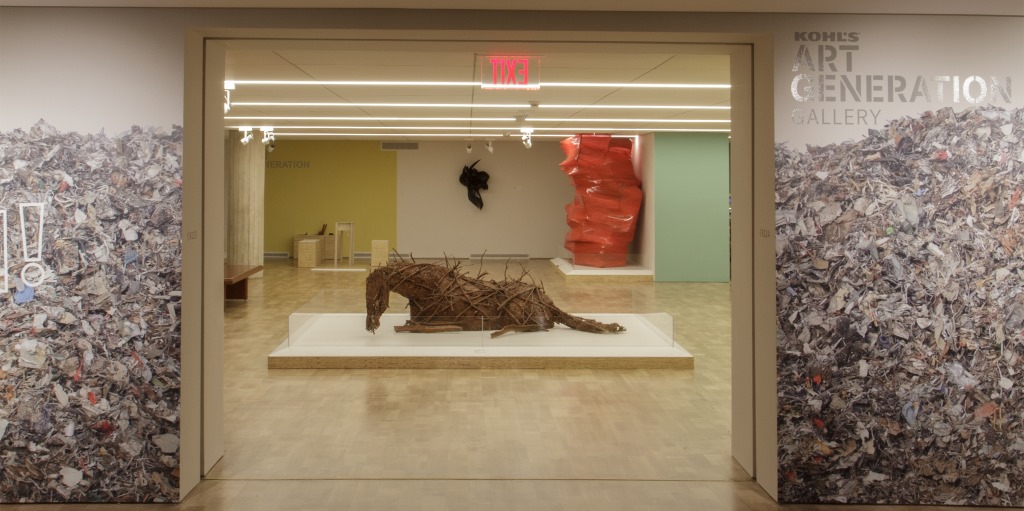 According to Sculpture Milwaukee's website, Butterfield's Big Piney preserves "the majesty of these animals, and creates a permanent, and more peaceful, memorial for horses and their influence in the development of civilizations."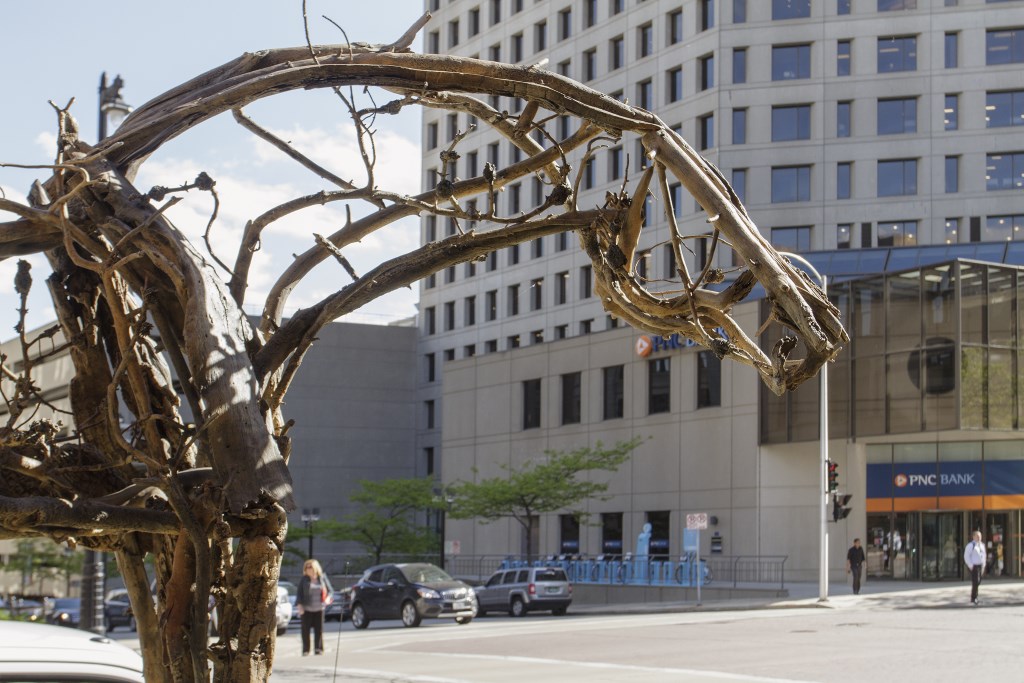 But don't let the grandiosity and highfalutin language of this claim throw you off. Butterfield who lives with and rides horses on her Montana Ranch, puts it far more simply: "Horses die, and they break your heart, just like children do."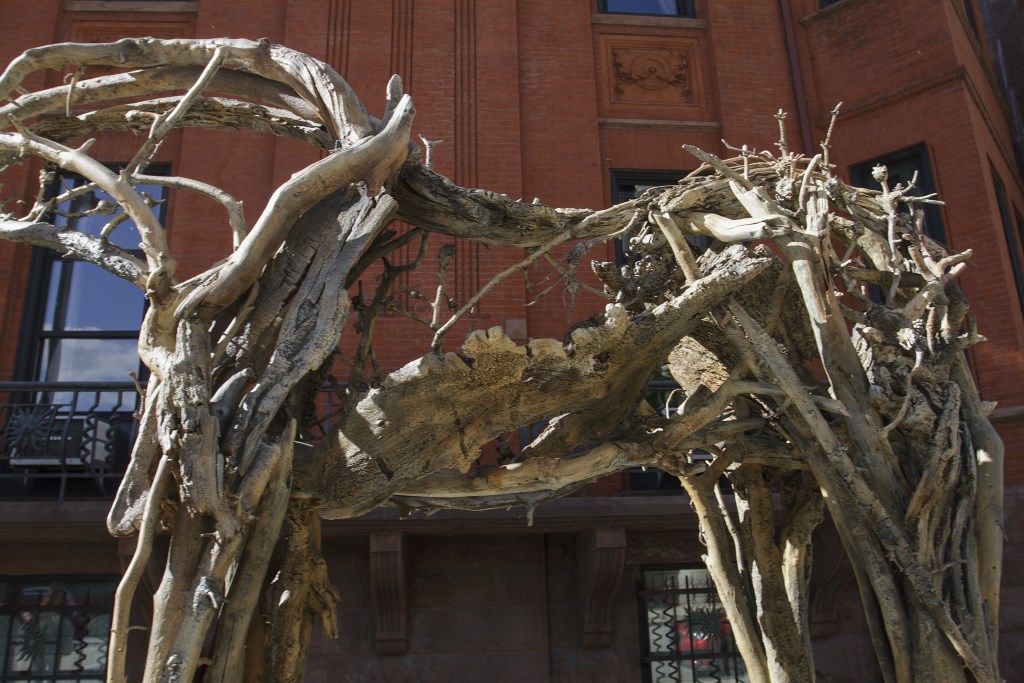 Butterfield loves horses like Picasso loved woman. They are handsome and alien, intimate and incomprehensible. And erotic. You feel their strength and grace. (I don't think someone could make a sculpture like this without having had a horse between their legs.)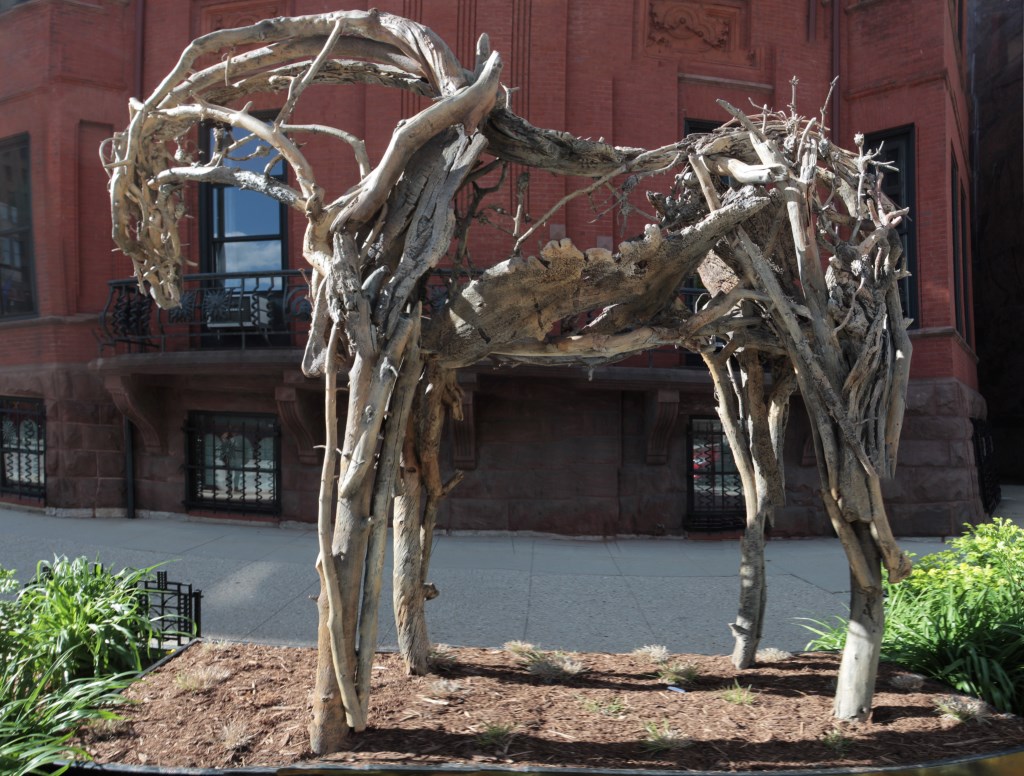 It's a relief to get Butterfield's horses out of art history and on to the street where they can stretch their legs and our imagination.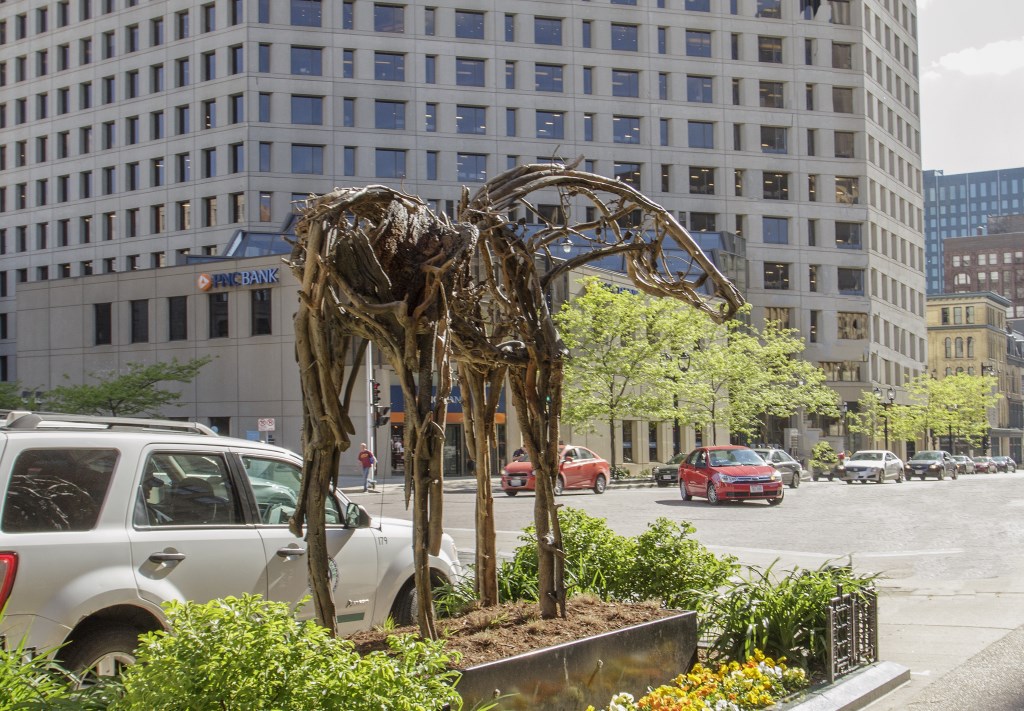 Butterfield doesn't humanize the animal as they do in the movies. This horse is not smiling at us.
Big Piney stands there, majestic and self-contained. It's as though Butterfield's horses know you are looking at them. They have a life of their own.
Photos by Tom Bamberger