Bar Exam
Fat Daddy's Is All About Beach Volleyball
Once an odd little South Side bar, now very serious about all the games it offers.
//end headline wrapper ?>
Get a daily rundown of the top stories on Urban Milwaukee
Traveling south on S. 1st St. from downtown, the South Side of Milwaukee begins to coalesce itself at National Avenue. Here the old industrial neighborhood shows signs of its history, especially in many of the support facilities that grew there beginning in the late 19th century. Important intersections like S. 1st St. and S. 2nd St. brought traffic, and the traffic begat commerce and residences.
As early as the first decades of the 20th century many of the lots in the area held the second or third buildings to be erected on their sites. A good example is here, at 114-122 W. National Ave., which today houses Fat Daddy's, one of three taverns on the north side of the block. Steny's, which we have visited, is across the street. There are at least a dozen other bars within a couple of blocks.
This one has a volleyball court.
Back in the 1890's, there was a small frame tailor shop here. Nearby businesses included the Cream City Can Works, the H. P. Knebel furniture factory, the Pabst Armory, and C. J. Smith and Sons, which manufactured the first hollow front fork for bicycles just to the north. [It is now A. O. Smith.]
There was even St. John's Episcopal Church nearby, although where they recruited Episcopalians in this Eastern European working class ethnic enclave remains undetermined. The streets may have had WASP names (Reed, Clinton, Barclay, Bruce, Pierce, Scott, Walker) but few of the residents did.
In 1929, as the Depression was about to dawn, and as the nation was in the grips of Prohibition, a fellow with the name of Martin Jug took out a permit to build a 26 ft. by 77 ft. store and 10-bed rooming house here for $5,000. The building, at what was then 288 National Avenue, was to remain in the Jug family for over 60 years.
The store was Jug's shoe repair shop. He and his wife Frances lived in the apartment behind the shop, and rented out the rooms above. A block to the east was the giant Allis-Chalmers warehouse. Next door, Frank Natlacen sold "soft drinks," and two blocks to the west, a fellow with the delightful name of Bozo Latinovich did the same.
In 1933, with the repeal of Prohibition, Jug subdivided his store, and opened a "Tavern — no dance floor" on the east half, while he continued to repair shoes on the west half, living with his family in the rear, and a changing cast of 10 roomers above.
Jug got permission to use the upstairs baths for women visitors, instead of building one since he didn't have much in the way of a female trade here, and the narrow 12 foot wide bar was strained as it was with a single men's room.
Apparently the shoe repair shop was a genuine going concern. Jug could juggle his time between his bench and his bar. As late as 1955, he operated both businesses from this place, while he and his wife lived a few blocks south.
By 1950, sons Albert and Martin Jr. caught the tavern bug themselves, and opened the Albermart Sky Lounge just across S. 2nd St. It was a fancy place, and is now known as Cielito Lindo, a popular Mexican restaurant.
In 1956 Jug quit the tavern business here, but continued to own the building. He leased it out and it became "Steve's Cozy Tap" tavern. Steve finally got around to installing a women's room in the place, and he moved the bar and removed the partition that separated the tavern from the old shoe repair shop. The rooming house remained above, and a fellow named Tony Schneider lived in the rear of the tavern.
By 1965 Harry A. Gorecki leased the place and operated "Harry and Ernestine's" tavern, as good a south side bar name as you can imagine. He also ran Harry A. Gorecki Furnished Rooms above. To the east was the U+I Bar at 114 E. National Ave., and to the west was John and Lou's Tap at 124.
In 1970, Harry and Ernestine were still there, but the neighbors had changed. "La Ultima Copa" was at 114, while Cortez Place was to the west. Harry overhauled the wiring in the building in 1971 "to satisfy inspector," and in 1972, he hung a Schlitz sign outside.
In 1972, title to the building passed to Martin Jug Jr., who died in 2014 at 92.
Then, in 1973, a Hamm's Beer sign went up, and the place was called the Harmonica Bar, another lovely South Side name. In 1975 it was Bob and Bernie's Tap, with a Pabst sign replacing the Hamm's. Then, in short order Tom Poniewaz ran the 120 Club there briefly.
In 1974 the assessor took a look at the place and noted that the old cottage in the rear of the lot (which was to remain until 1991) was rented at $70 per month; the tavern for $150 per month, the apartment behind for $85 per month, and the rooming house above for $265 per month.
"Three buildings here," the assessor wrote. "Cottage vacant now in poor condition inside and out. Tav w/ 10 sleeping rooms in fair cond.  Frame tav and apt in poor cond. Apt. upstairs is very poor."
In 1976 Ruth Howland operated "Chuck and Ruth's" here with her husband, while 124 E. National Ave. became Zepeda's Place. La Ultima Copa was in its final years, as the building was soon to be torn down. Ruth hung up a Schlitz sign, replacing it in 1979 with an Old Style sign. In 1980 Catherine Berogan took out the license here, and lived upstairs. The rooming house had become a single family dwelling of about 1,800 square feet.
In 1984 the bar enters the modern era when Louis Tcheng bought the place for $60,000 and ran it as Louie's Ancient Chinese Tavern.
He expanded the bar into the old first floor living quarters behind it. He rented from Martin Jug, Jr. at the time.
By this time Walker's Point had lost much of its early Slavic industrial character, and was increasingly becoming an entertainment destination. Gay bars abounded here, and coexisted with the straight bars to a remarkable degree that remains to this day.
In a 1987 Milwaukee Sentinel article, writer Tim Roets (now a brewer in Minnesota) wrote what was called "one in a series of occasional stories about Milwaukee entertainment districts" entitled "Meet Me Around 2nd and National."
"Only a decade ago someone would have been going out on a limb to predict that Walker's Point on the near South Side would become a fashionable entertainment district.
"Some parts of the neighborhood had the look of a ghost town: empty homes, boarded up storefronts, all in the middle of a drab semi-industrial district."
Roets dropped in at Louie's for a "little respite from the weekend crowds." Louie's "wasn't slow," he said, but was a place where one could relax, converse, and to have a drink.
Roets suggested that customers "ask Louie for a shot of the sweet, orange concoction in the glass tank behind the cash register."
Better to drink the sweet, orange concoction in a gas tank than the lethal shot called "Ancient Chinese Torture," recalls one former customer:
"I had many Ancient Chinese Tortures at Louie's … and stopped drinking in August of 1986 pretty much to get out of the Louie's rut, which was expensive (drinking from 5 p.m. to 11 p.m. almost every night), and to do something with my life."
Sporting Club Life Comes to the South Side
Louie got the idea to use the vacant space outside his bar for beach volleyball, which was and is a sport with considerable participatory appeal for those in their first decade or so of legal drinking. Beach volleyball is also a good spectator sport for those who like to watch people in their first decade or so of legal drinking age playing a semi-naked game.
In 1988 he took out a permit for a Beer Garden, a novel use of vacant industrial space at the time.
In 1991 $10,000 was spent to remove a portion of the stairway in the building, to replace the floor with the current oak, and to construct new floors. Around that time the old cottage was torn down.
Louie was a personable and sagacious businessman who also operated Asian Imports and Arts in the Chalet on the River, 823 N. 2nd St. It sold everything from cloissone to chopsticks, and advertised "Incense and Burners Galore."
The 21st Century and the Fat Daddy Era
In 1999 Michael M. Fritz took over the space, naming it Fat Daddy's while still running Fritz's on Second, 804 S. 2nd St., which he later sold in 2004 to concentrate on this place. Fritz spent the first half of the year remodelling the place, spending $5,000 on the building and another $4,000 in electrical improvements. In 2003 he tore down an old shed, gaining even more volleyball courts. National Avenue, with the volleyball sand, was beginning to take on the look of an urban desert. In 2006 Badger Fence installed the current iron enclosure at the volleyball courts for $1,160. Further permit applications for such things as the illumination of the sporting area and other improvements continue to be made to the place, now owned by Wunderjack Enterprises, LLC. There is an open $10,000 permit at this time.
Approaching the Fat Daddy Sports Complex from the east, the visitor's eye is unavoidably drawn to the garish caricature of Fat Daddy two stories high, painted on the wall of the building. Fat Daddy, with his eyes shaded with sunglasses, a cigar in his mouth, a mug of beer in his right hand and a volleyball in his left, keeps an eye out over the volleyball fields. A somewhat more benevolent likeness of his head appears on the projecting sign that once advertised Blatz, Hamm's, Pabst and Schlitz above the tavern's door.
The volleyball courts are today blanketed with snow, although the referee's chairs remain. Advertising for Miller Lite, Southern Comfort, Bud Light, Smirnoff and Schlitz line the perimeter, making the signage of the Midway at State Fair Park look as restrained as Wimbeldon.
Volleyball refereeing at the Tavern League level is a fine source of additional income, we learn at fatdaddyball.com: "It's a GREAT way to make some extra cash while enjoying volleyball."
Signs in the bar, including one strategically placed at the urinals in the men's room inform us that Spring Volleyball season starts April 10th. There are co-ed-6 teams playing Sunday through Thursday. A team costs $300 if paid by March 29th, $325 thereafter. Friday co-ed leagues, at $150 are a relative bargain. Four-man teams, on Wednesday will run you $225 before the deadline. "Payment Secures Spot! Spots Fill Fast!," the signs read.
The other signs in the bar are generally beer and liquor types. There is an older Schlitz "Go for the Gusto" sign mounted above a Schlitz ad of the era, which is the 1960s – '70s. There is also what may be an original Leinenkugel's sign in a nook above a foosball table, and no shortage of neon reflecting off the Jagermeister table tops in the bar.
In addition to the volleyball, there are amusements aplenty here. It would take a half-dozen bartenders to keep all of the dice cups on the bar active, or one very nimble bartender and a half-dozen customers. A fortress of jenga blocks sits atop a stool in the front window, kept warm by the radiator beside it. An oak railing gives you a place to put your beer as you watch the action on the street outside. The bar is located on the west wall. It is fronted by some backless, wooden, fixed stools. There is an interesting estucheon on the front of the bar, and there are hooks placed along its length the better to hang purses upon.
The back bar is of some interest. It appears to be a Brunswick model of the immediate post-prohibition era, and may have been removed from a Chicago tavern at some point. A look at the coolers shows a couple of old parts with worn oak fronts that may have dated from the pre-prohibition era. Old man Jug, with his contacts, knew how to save a dime on his fixtures, it appears. The cutest touch is an old gym locker unit with Fat Daddy's picture. The cute part is the collection of little rubber ducks on top, a note of whimsy that is all but discordant in this no-nonsense environment.
There is no shortage of things to look at behind the bar, with the exception of yourself, since the mirror is obscured by liquor bottles. If you spend $50 in the bar in January, you get $10 in "Fat Cash to Spend in February!" A couple of Christmas cards extend the Holiday season, while a pair of Potato Heads keep a watch on the customers. The Walker's Point Mini-Putt-Putt golf tournament is planned for January 31st, and for $20 a person your four member team can make the "rounds" of this decidedly non-country club neighborhood. Registration takes place Friday, January 29th, at Fat Daddy's for the Sunday event. While you are at it, why not hire the Fatmobile [$50/hour] as your de facto golf cart?
This is a very ecumenical competition, including gay and straight bars. Fat Daddy's, La Cage, O'Lydia's, Woody's, Steny's, Little Whiskey Bar, D.I.X. Walker's Pint, Fluid, Wayward Kitchen, The Bottle and Junior's Hook are participating. That is quite a range of different places bound by a 21st century spirit of neighborhood cooperation. If outdoor sports are not for you, there are plenty of indoor alternatives: There is a spin-the-wheel game attached right to the back bar that gives you a chance to "Win FREE Stuff!", regular Bingo competitions, and stacks of board games like Sorry!, Clue and Risk. A bucket holds some very large dice, associated with a game I know not. The Red Pin machine looks like the controls of the space shuttle. You can "Roll-N-Win" for instant cash. A "Spooky 2" and a "Game Day" machine add to the entertainment, for some. A more certain bet is the swivelling candy dispenser, which offers a payoff every time.
Volleyball trophies on display include a ball from 1996, and a beer barrel awarded to the Sprecher Fest Volleyball Open Competition of some years past. Fat Daddy's Roids was the 2015 runner-up in the Koz's Mini Bowl Tuesday Co-Ed league last Spring. Will they repeat? In fact there are so many awards that the participants themselves might not remember them, since the atmosphere here, and the potent drinks, are designed to make you forget.
On Tap - Sponsored by Lakefront Brewery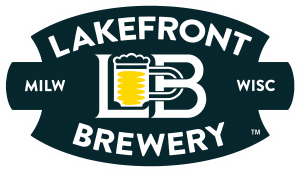 3 Sheeps Gose
Ale Asylum Kink
Angry Orchard Cider
Bud Light
Coors Light
Miller High Life
Miller Lite
Neapolitan Milk Stout
New Glarus Spotted Cow
Pabst Blue Ribbon
Southern Tier
Stiegel Radler
Sprecher Black Bavarian
Photo Gallery
The Verdict
Trade Name: Fat Daddy's
Location: 120 W. National Ave. Milwaukee
Neighborhood: Walker's Point
Subdivision: Formerly Week's Plot
Phone Number: 414-347-0524
Website: http://fatdaddyball.com/
Facebook: https://www.facebook.com/FATDADDYBALL/
Twitter: @

FatDaddysTavern

Description: Old shoe repair shop/tavern has been in business since the end of prohibition. Has gone from rooming house industrial bar, to mom-and-pop tavern and is now an active sports-themed bar for the volleyball set, and for folks who want to go out generally. On good terms with neighbors, including the numerous gay bars in the area.
Featured Drink: With $1 off taps on Wednesday, sign me up for a Sprecher Black Bavarian Lager.
Capacity: 270 (includes volleyball capacity.)
Restrooms: 1 Men's room with 1 stall and 2 urinals; 1 Women's room with 2 stalls. Plenty of sand outdoors for emergencies.
Year Established: Built in 1929 as a shoe repair shop. Converted to shoe shop / tavern in 1933, operating as tavern only since 1955. Formerly had 10 sleeping rooms above, and family apartment behind on first floor.
Year Building Constructed: 1929.
Estimated Annual Rent: Estimated Annual Rent: 1,754 square feet at $17.56/s.f.=$30,975.84 per annum according to City Assessor's calculations. Property is assessed at $116,200 for the 14,519 sq. ft. lot [$8/sq. ft.] and $328,700 for the 3528 sq. ft. building for a total assessed valuation of $444,900. Property Taxes of $13,975.84 are paid in full. Tavern operator owns building. Bought 03/14/2014 for $525,000
Property Owner: Wunderjack Enterprises, LLC.
Business Owner: Wunderjack Enterprises LLC. Stefani I. Jaksic [D.O.B.05/28/1980] 51% owner, Ryan S. Wunderlich [D.O.B.07/07/1980] 49% owner.
Businesses: Business: Tavern; 3 outdoor volleyball courts Alcohol 95% Food 5% Those gumballs and peanuts add up.
Walk Score: 86 out of 100 Very Walkable. Taverns everywhere! Soon a grocery store nearby as well.
Transit Score: 57 out of 100 Good Transit. A natural extension of the streetcar.
Games of Chance:  There are 5 amusement machines, bingo nights and a jukebox. Bar dice are everywhere.
Games of Skill: Outdoor Volleyball, Trivia.
Aldermanic District: 12th, Jose Perez
Police District: 2nd
Fun Fact: The Jug family is still in the tavern business.
This week Urban Milwaukee visits National Avenue for this Bar Exam and other stories about this grand old street. Carl Baehr's City Streets column offers the history of National Avenue and our House Confidential takes a look inside "National Avenue's House of Artists." 
If you think stories like this are important, become a member of Urban Milwaukee and help support real, independent journalism. Plus you get some cool added benefits.