Bar Exam
Benelux Stars Where Speakeasy Stood
Once a dive with bootleg liquor, now a spectacular setting for world class Belgian brews.
//end headline wrapper ?>
Get a daily rundown of the top stories on Urban Milwaukee
Cafe Benelux opened in the Historic Third Ward in June 2011 in a 1937 former saloon-produce wholesale building that was among the neighborhoods scruffiest remaining places.
The building at the southeast corner of Broadway and E. St. Paul Ave. was a pivotal location for the vitality of the Historic Third Ward in its post-industrial phase, but it had been vacant for some years before the neighborhood's Business Improvement District #2 bought it in 2009. The BID purchased the building as an annex to its Milwaukee Public Market and leased the space briefly to a natural foods store before turning it over to the current operators, who invested considerable funds into flooring the place with antique wood, creating tables and other fixtures out of salvaged materials, and adding an entire rooftop deck that has become one of the centerpieces of the neighborhood.
This is quite a change for a building that had started out housing produce, and slinging cheap drinks to the commission row workers from a 19 foot wide bar in what was once a fading industrial district just blocks from the majesties of Downtown.
Benelux, which describes itself as a "Grand Cafe," is in decided contrast with its predecessors here, much as the Historic Third Ward has changed from its role as an early industrial and commercial center, and later, as a bootlegger's paradise and gay exile to a popular destination for locals and tourists. Shall we say that additional tourists in Milwaukee will not be bad for this place's business? Few others are as well adapted to the trade.
This simple brick Depression-era structure itself is some 40 years newer than most of its neighbors, virtually all of which were built within the span of a few years after an 1892 fire destroyed blocks of the neighborhood in Milwaukee's greatest conflagration, the Third Ward Fire.
The building replaced one that survived the great fire, as did the 1870's structure across the street that today houses The Wicked Hop. Very few others survive after widescale urban renewal displaced the Sicilian neighborhood here in the 1950s.
City maps from 1894 show two old frame buildings on this site, at what was then the corner of Broadway and Detroit Street. Just a few blocks south empty lots were all that remained of what had been the city's commercial center, so the scattered remnants like these old structures, spared from the flames by a favorable wind, were themselves old by the time the neighborhood was immediately rebuilt.
Gone were the two story frame structures from the pre-fire days, supplanted by much larger warehouse buildings of the latest fireproof design. The remaining buildings like the ones here and others to the east that housed immigrants are now gone, victims of time, urban renewal and freeways. (There is one surprise, a little 1850's survivor that rides atop another building in the Third Ward, and we must visit it some day.)
In the 1890s the buildings' remaining neighbors included wholesale grocers and liquor dealers, a furniture storage building, a livery stable, a paper box manufacturer and a coffee and spice mill.
By 1910, after things had been nearly fully rebuilt, these two old structures still remained on their corner, and their neighbors included a horse collar factory, a bottle clearinghouse, a glove factory, a livery, a bedding factory, a wholesale seed shop and a leaf tobacco and cigar factory.
Just the perfect sort of neighborhood for rum running and other temptations of the era of Prohibition about to dawn.
This particular location's buildings, especially the corner one, were physically not much to talk about as Prohibition came to an end.
In 1930, John Dahlman asked to move a door to a central location on this "plumbing shop and dwelling."
Plans from the time show a narrow plumbing supply showroom at the front of the building, with a couple of back rooms and six living rooms above.
That "showroom" would be a good pretext to front a liquor distributing racket of some sort, and all the back rooms and living rooms above would also fit nicely into such a scheme. Plus, plumbing supplies, as we have seen in the past [Champion's Pub] would be useful to have for still-making and home-brewing.
The 1934 Survey of Frame Buildings in Fire Districts, took a close look at this survivor.
"Plumbing Shop and Dwelling. Shop occupied," the inspector noted.
"Six living rooms. No tub. Wood post foundation. Wood Siding. Posts: Dry Rot, out of plumb. Missing gutters. Doors — Old, dipapidated — Badly hung.
"Floor — Very dirty. Walls + Ceilings: Dirty-&-Badly-in-Need-of-all-new-plastering.
"Plumbing Fixtr's –old–&-Dilapidated. No-Toilet-Rm. on 2nd Floor.
"No lights on 2nd floor."
This building was clearly a wreck. A line on the survey asked: "Would it be reasonable to grant a permit for minor repairs to building which would place it in a safe and sanitary condition?"
The inspector answered, "NO."
"Cost of such repairs?"
"$1,925." The adjacent building at what was then 315 E. Detroit St. was found "unsound and liable to collapse."
Even so, shortly after this inspection, Charles Jefferis applied on August 1st, 1934 to open a tavern there, in a building worthy of being torn down, or liable to collapse of its own accord.
The previous use of the "Plumbing Shop"?
"Tavern," Jefferis wrote. Apparently the privations of the depression had some compensations: you could be a speakeasy's (unsuspecting, of course) landlord, and be sure of your rent. (The penalty back then was to have an offending building padlocked for a year).
But, on February 25th, 1937, the City of Milwaukee condemned the two buildings on this site, and they were razed to the ground by April 1st that year. The building inspector was able to accomplish what an errant spark might have done 45 years earlier when these buildings were spared in the great fire.
The Dahlman Estate, and its still active Dahlman Construction Co., wasted no time rebuilding on the site of its old plumbing shop / speakeasy / liquor warehouse. It was 1937, at the depths of the Great Depression, and Dahlman took out a permit to spend $21,000 building "6 Stores" as a commission house here, with The Broadway Produce Company being the star tenant. The corner of the new building, with its cutout area for the door, became, once again, a saloon with Jefferis (or Jefferies, or Jeffries, spelling of names in city files are variable) running a restaurant here until around 1945. The saloon was a simple one, just the 19 feet of the Broadway frontage on the corner, with the produce functions operating to the south. The division can easily be seen in the building today. The part with the canopy was the produce warehouse.
In 1950 the bar had a new operator and was listed in the City Directory as the Selmer B. Stadelmann Tavern. Despite the catchy name, the place was pretty quickly changed to the Les Chapin Tavern in 1954, the Broadway Cafe by 1955, and then was Geo + Ciro's Bar + Grill in 1960. It then became Hess's Tap and Carl's Diner, in 1965, with Irving Goldman, then the landlord, running his produce shop next door. By 1970 it became Libby's South, operated by Sam Librizzi, whose son gave us Libby's Lounge, a House Confidential Honoree. Harry Hess was now owner. In 1973 Ignatius J. Fettig operated the tavern under his "Palmy Corp." umbrella, and it was known in 1975 as Richies on Broadway. In 1979 the active building became operated by Kim Kelepouris as a tavern, and in 1980 it donned the name of Son's Broadway Pub, as it remained until the place died out in the 1990s after the neighborhood finally reached its critical mass of decency, density and decorum, with no room left for rotting wood post foundations, speakeasies and wholesale vegetable merchants.
I was familiar with the immediate area starting in 1988, prior to its rehabilitation, when I would head down to Milwaukee Magazine, located in a converted loft building on the south end of the same block. Back then the produce houses were still in operation, as was Son's Pub. The bar would open and close early, as I recollect, and was occupied by old folks, and those whose jobs in the produce houses would run from, say 2 a.m. to 10 a.m. These guys were early drinkers. The place was nearly windowless; it had a nice Blatz sign above, dating to 1954, and a simple bar on the north wall beyond which were two bathrooms. Its vibe was unreconstructed industrial fluourescent, and the dress code was apron and dungaree. It was all I could do to mumble an order for a Pabst here, for it was an insular, if not unfriendly place little given to strangers, even those who worked on the same block. If I had pestered the bartender then with a simple request for a Kwak, a Piraat or an Orval, he would have told me they just left to go bowling. And if I had demanded a Troubadour Magma "Triple Spiked Brett," I would have been thrown out among the rotten tomatoes of Commission Row. Today strangers are welcome here, and may predominate at some times, drawn as they are to the allure of such Belgian brews as Kwak, Piraat and Orval.
The Transition
By 2003 the Historic Third Ward was well on its way to rejuvenation, and plans were underway to create a new building as a public market to the northwest of this corner location. The market, which opened in 2005, took a while to catch on with the general public, and the board of the Historic Third Ward Business Improvement District #2 was alarmed, and took over operations of the market. One problem continued to be the dead building on the corner to the southeast, and the BID bought the property as a market annex. After being leased to a natural foods store filled with packaged goods, the BID eventually negotiated its lease with what is now the Lowlands Group, and Benelux opened in 2011. In 2006, this building was assessed at $335,000. Today it is valued at $897,000, provides an estimated $125,000 rent annually for the BID district and pays $28,000 in property tax. It employs dozens more people in this space than any speakeasy or produce warehouse ever did. And, the streetcar is coming.
A Destination Created
Shortly after Benelux opened, it got rave reviews when I had some visiting relatives take a look at the place. These included a newlywed couple, who live in Europe and are familiar with the beers of Belgium and the Lowlands, to the extent that touring the various Trappist and farmhouse breweries is a regular weekend pastime. "I've been to all of the Trappist Breweries," said one relative, listing all of those sacred fermentaries, which she toured while going to high school as an exchange student, and again during college. "Benelux is the only place outside the Continent where I have seen all of the beers available in one establishment. I will have another Tripel Karmaliet, please."
This constituted an endorsement for me, and I heartily took part in the wonderous offerings of rare and costly beers on my relatives' tab. Benelux, which calls itself a "Grand Cafe," includes such details as old wood floors from a gymnasium in Belgium (Wisconsin) and other reclaimed artifacts employed to good effect. The entry is on the corner, although in season a garage door at the old produce warehouse can open to full height, blurring the distinction between building and street — a hallmark of urban living. Directly ahead of the entrance, on a bias, is a new staircase that leads to an upstairs deck of the highest order. It is closed for the season, but decorated with plants and lights at all times of year. Various ironwork items highlight the spare light shaft. The rooftop space is popular and offers eyes on the Public Market and the bustling streets. Future travelers on the streetcar from the train station will catch a glimpse of this place and may jump out with their suitcases in hand, so powerful is the draw of the location.
Back downstairs, the bar area is parallel to Broadway and is encroached by many tables, usually filled with diners. The bar area has enough television and conviviality to provide its own little world where the visitor can ponder the many taps before his or her eyes. Upon request, the bartender will offer a copy of the tavern's monthly "Bier Book," an expensively produced and highly professional document that reigns as the finest beer menu I (or my world traveling continental relatives) have ever encountered. It takes up 50 glossy pages, so the reader will please excuse me for not reproducing it in its entirety in my tap list below.
The moral of the Bier Book is that beers from Belgium, the Netherlands and Luxembourg can be very heavy on the alcohol. The rule of thumb here is: the higher the alcohol content of the beer, the more expensive it is and the smaller the glass in which it is served. This rule may lead you to such surprise beer discoveries as the "La Trappe Oak Aged Quadrupel," from Bierbrouwerij De Koningshoeven in Berkel-Enschot, Netherlands. At 10 per cent alcohol, served in a 375 ml goblet and priced at $28, the discovery can be quite a financial surprise as well.
Generally, though, the beers are found in the $10 range as a price point, and a handsome one it is, indeed, by Milwaukee standards. Beers from closer to home are still an option here, including Lakefront Riverwest Stein Beer, available for $5 for a 355 ml pour. However, I was charged $6 for the beer until I pointed out the error to the bartender on a recent visit. (Six bucks will get you Lakefront's Fixed Gear Beer, she explained, apologizing for her error.)
If you care to wander around a little bit, the building includes a gift shop and a retail outlet where a number of the rare beers not found elsewhere in Milwaukee are available at retail prices for carry-out. The restaurant operation opens at 7 a.m., which may be a bit early for the more adventurous beers on the menu, but the place has established a reputation among the brunch set for its pannenkoeken, mussels and frites, including of the sweet potato variety. A full menu is served until midnight, for those who prefer to start with the drink menu. The food is very reasonably priced, mitigating the price of the beverages.
Although on the pricey side, Benelux justifies its cost by the apparent overhead, and the little features like the decor, the attentive service and uniformed staff. Management spends several weeks a year "comb[ing] the breweries, monasteries, and cobblestone streets of Belgium and Holland to locate rarities, oddities, and even exclusive selections to serve … We visit plant managers, hop farmers, and importers of the world's greatest breweries. We meet (and taste) with the monks, brew masters and families who have made these biers their passion for centuries."
Well, somebody's got to do it!  And if you'd like to share your $45 table bottle of Rodenbach Caractère Rouge, a 7% Flanders Sour Red from Brouwerij Rodenbach N.V., you know where to find me.
I'll be somewhere in the neighborhood marveling at the changes time has wrought here, eager to see what the new year will bring, and thankful that Milwaukee is able to create its locally owned tourist attractions, like this one, without resorting to national chains.
On Tap - Sponsored by Lakefront Brewery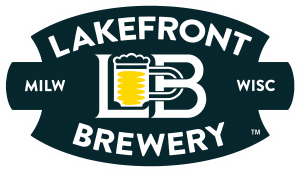 N'ice Chouffe (Achouffe)
 Chimay Blue (Baileux)
 Corsendonk Christmas (Oud Turhout)
 Delirium Noel (Melle)
 Gulden Draak Brewamster's Reserve (Ertvelde)
 Kasteel Barista Chocolate Quad (Ingelmunster)
 St. Bernardus Christmas (Watou)
 Troubadour Magma "Triple Spiked Brett" (Ursel)
Cafe Benelux publishes a monthly on-line 26-page "Bier Book" listing its numerous selections of beers including its comprehensive array of Belgian beers. A 49-page print version is priced at $4.95 at the bar.
Photo Gallery
The Verdict
Trade Name: Cafe Benelux
Location: 346 N. Broadway, Milwaukee
Neighborhood: Historic Third Ward
Subdivision: None
Phone Number: (414) 501-2500
Website: http://www.cafebenelux.com/
Facebook: https://www.facebook.com/cafebenelux/
Twitter: @

CafeBenelux

Description: Recycled building in recycled neighborhood brings upscale Lowlands operation to Historic Third Ward; will evolve in time into tourist destination and perhaps venerability.
Featured Drink: Get a copy of the Bier Book and immerse yourself in the world of Belgian Beers, some "Exclusives" brewed in Belgium on contract with Lowlands Group. If you are new to the scene, a simple Tripel Karmeliet with 8.4% alcohol is $9 for 300ml. Bring your wallet, or rely on somebody else's.
Capacity: 455
Restrooms: Two Women's Rooms with 2 stalls each; Two Men's Room with total of 5 stalls, 2 urinals.
Year Established: 2011
Year Building Constructed: 1937; replaced two pre-fire Third Ward frame structures dating to before 1892
Estimated Annual Rent: 6,084 square feet at $20.47/s.f.=$124,539 per annum according to City Assessor's calculations. Property is assessed at $216,000 for the 7,200 square foot lot [$29.18/s.f.] and $681,000 for the 6,084-square-foot building for a total assessed valuation of $897,000. Property Taxes of $28,004.27 are paid in full by its non-profit owner.
Property Owner: City of Milwaukee Business Improvement District #2. Note: BID districts pay property taxes on their properties used for commercial purposes. The BID's Public Market building at 400 N. Water St. pays nearly $76,000 per year in property taxes.
Business Owner: Benelux Third Ward LLC. Eric G. Wagner [D.O.B. 09/25/1971] Registered Agent. Owns 32.5% of business as of February 2015 license filing. Michael Eitel [D.O.B. 03/15/1968] owns 32.5% of business as of February 2015 license filing. Diabolos Rojos Investors LLC owns 35%.
Businesses: Tavern, Full Service Restaurant. 38% of sales Alcohol; 62% of sales Food.
Walk Score: 97 out of 100 "Walker's Paradise."
Transit Score: 70 out of 100, "Excellent Transit." The streetcar will bend the corner by this place, only enhancing its desirability.
Games of Chance: None found, but this would be a good place to go to with your casino winnings.
Games of Skill: Working your way to a barstool during a busy spell.
Police District: 1
Hours of Operation
| Is Open? | Day | Open | Close | Expected Customers | Age Restriction |
| --- | --- | --- | --- | --- | --- |
| True | Mon | 7:00AM | 2:00AM | 250-500 | None |
| True | Tue | 7:00AM | 2:00AM | 250-500 | None |
| True | Wed | 7:00AM | 2:00AM | 250-500 | None |
| True | Thu | 7:00AM | 2:00AM | 250-500 | None |
| True | Fri | 7:00AM | 2:30AM | 250-500 | None |
| True | Sat | 7:00AM | 2:30AM | 250-500 | None |
| True | Sun | 7:00AM | 2:00AM | 250-500 | None |