Taverns
The Standard Has a Strange History
Just off Brady Street, it goes back to 1888, with a long list of owners and names.
//end headline wrapper ?>
Get a daily rundown of the top stories on Urban Milwaukee
On May 21st, 1888, Albert Murkowski took out a permit to build a "store w/ dwelling over," at what was then 890 Franklin Place. "Th. F. Schutz" was hired as the architect for the 22 ft.-by- 46 ft. building that filled nearly every inch of width allotted to it on the urban site.
A "store" could mean anything in the world of 19th century City of Milwaukee building permits, but all it takes is one step inside The Standard (current address, 1754 N. Franklin Pl.) to realize this place has always been a tavern. A middle-of-the-block, Polish workingman's tavern.
One that's right on the way home from church at St. Hedwig's, which you can see from your barstool, and just enough off of Brady Street to give you a little peace and quiet.
On the inside, it is easy to forgive the storefront windows for only being a third the height of the originals, but other than that, the interior of the building evokes through its original and added details the spirit of the original. For a small space, it handles a lot of stuff without looking crowded or flashy.
The Standard has a beer selection that others would boast about, but this too is kept as low-key and discreet as the Count Basie, John Coltrane, Miles Davis, Ella Fitzgerald and Louis Armstrong music that emanates from the CD jukebox. When the jukebox isn't being played, the default music is more of the same, which as much assures the continuity of the mellow vibe as does the candlelight illumination.
The room has a central entry, flanked by the aforementioned storefront windows. A now-secured door at one time led to the upstairs apartment, sparing Murkowski the inconvenience of going out to the street just to get back into the bar beneath his dwelling, and vice-versa.
Another door that leads into the bar area (all doors here lead to the bar area) serves as an access point to the basement, which, like any old tavern basement, is fraught with mysteries and places to bump your head.
While we're down here, it is worth noting that there is a whole separate foundation to the east of the tavern proper.
That dates to 1916 when Mary Murkowski, presumably by then the widow of Al, took out a permit to "underpin the foundation" of the tavern and add a "brick basement under cottage." The cottage, which is still attached to the bar area by one of those doors, filled up practically every inch remaining on the crowded lot; it was given an old-school address of 889 Pulaski St., since the lot extends from street to street. (For reasons I have never been able to fathom, the tavern has never had signage on N. Pulaski St. to tell passersby that it exists, just around the corner. It's as much a Pulaski street joint as is Wolski's.)
Anyway, widow Murkowski got her income property to accompany her tavern, and she fades from history to be replaced, in 1934 by Stanley A. Murkowski as the operator of the tavern that had been in the family by that time nearly a half-century.
Back in 1934, at the end of Prohibition, the city government, which had paid little attention to its hundreds of speakeasies during the Noble Experiment, decided to require a permit to occupy any commercial space as a tavern.
As we have seen with other operators at the time, Stanley filled out the line reading, "Kind of occupancy," with "Tavern."
By 1948, Al Cobus ran the place as the M.A.C. Bar, which certainly was not to be confused with the bar of the Milwaukee Athletic Club. If so, that would have been some massive confusion!
In 1955 this thing was still in business, now operated by Karl Kostka. Karl paid $900 for the siding you can still see on the building.
In 1969 it was Phil Pashelk's turn to own the tavern and to get a "legal non-conforming continuous use" certificate of occupancy for the place. (It would be otherwise impossible to operate a tavern in such a structure and location without this very valuable grandfather clause, due to zoning and other regulations.)
In 1976 Francis Wensierski, the building owner (he was just renting to Karl and Phil) was ordered to "correctly install the plumbing" in the old place, and to kindly use a licensed, permitted master plumber to do so. No more hiring some buddy drinking after his shift.
In 1976 John and Pat Wensierski operated the establishment as John's Tap, eventually renting it in 1983 to Leroy M. Schmidt, who christened the place "The Schmidt House," hanging a huge sign on the facade. In case you didn't get the reference (and it was an apt one), the window on the front door was in the shape of a crescent, reminding us of the old crescent moon image you often found on outhouses in cartoons.
Leroy bought the building itself from John in 1990, paying $44,000 for it.
In 2000, the building and business were bought by Joseph A. Jeffrey, a neighborhood resident who had recently sold his interest in the Shorewood Coin Shop. The building went for $90,000.
Jeffrey quickly replaced the tavern's name, changing it to the more high-toned "Circa." He also initiated the restoration of the building. Regrettably, and to Jeffrey's disappointment, the contractor charged with returning the tongue and groove wooden ceiling and wainscoting to its unpainted state used a harsh process (sandblasting?) that stripped the material of both the paint and the surface detail. Fortunately, the original maple floor was not so mistreated.
Jeffrey also decorated the place with quite a number of interesting old finds from his collection, including a photograph of pioneer bicyclist Louis Pierron in his later years astride a high-wheel penny farthing bicycle, perhaps on his island in the Milwaukee River at Good Hope Road. That photo remains, as do a few others, including a group shot of a 1950s union convention, showing a mixed-race crowd. There is also a picture of old-time brewery workers and a black-and-white photo of a flapper.
Jeffrey sold the building for $275,000 in 2004 to TOFF, LLC. a corporation formed by Michael H. Toffler, best known as the operator of the Chocolate Factory restaurants. It was run for a while by his son, Jason Toffler, who maintained the Circa name.
In 2011, TOFF, LLC. leased the bar to the current owners, a 50-50 partnership of Stephen G. Gilbertson, 34, and Jay K. Stamates, 41, which brings us the end (whew) of this long line of owners. The pair did not change much on the outside, except for a cut-steel sign above the door, as well as a round projecting sign that for the first time in history made the place visible from Brady Street.
They did, however, make some considerable changes to the interior, including adding raised seating areas, one dominated by a large Standard mural, riffing off the oil company logo that was once familiar here. ("Standard" also shows up in other unexpected places, like an ad for the Reading-Standard Motor Cycle beneath the south window of the facade.) There are a number of tables decorated with board-game components beneath a thick coating of polyurethane, some odds and ends like antlers, and a number of other interesting artifacts that are worth a look or two.
A Holly Messer mural behind the bar shows a map of the neighborhood (maddeningly set 90 degrees off course) with inset paintings of old saloons from the area — a nice historic touch.
One of the largest changes in the bar was a vast expansion of the beers available. A large vertical cooler to the east of the bar offers a selection of premium beers like Ayinger and Rogue. Also a series of glass-fronted coolers behind the bar feature the usual suspects.
One of the biggest changes was the introduction of tap beers to the tavern. This necessitated all sorts of plumbing down in that basement, but the customers benefit from an array of 8 beers, all quite good, and one delivered by nitrogen. [See list below.] Above the back bar is an array of old tins and bottles, along with an old cash register.
The men's and women's room share an exterior sink, topped by a baroque beveled framed mirror, which is not an easy thing to produce. The bicycle rack outside is often filled, and the customers range largely from the neighborhood, including a number of refugees from the North Shore. Customers tend to be chill, laid-back and occasionally prodigiously tattooed.
On Tap - Sponsored by Lakefront Brewery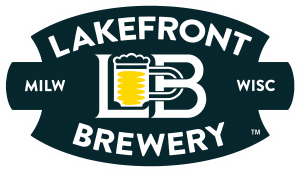 4 Brothers [WI] Prodigal Son
Bell's [MI] Best Brown
DC Brau [DC] / Epic [UT] Imperial Pumpkin Porter
McKenzie's [NY] Hard Cider
O'so [WI] Lupulin Maximus
O'so Don't Make My Brown Eye Blue Belgian Brown Rye IPA
Stevens Point [WI] Whole Hog Espresso Stout [First released Nov 2014]
Deschutes [OR] Nitro Obsidian Stout
Photo Gallery
The Rundown
Location: 1754 N. Franklin Pl. Milwaukee
Neighborhood: Brady Street / Lower East Side
Phone number: 414-405-4656
Website: none
Facebook: https://www.facebook.com/standardtavern [Category: "Dive Bar"]
Description: Early example of Polish-owned tavern building, dating to 1888 and the nascent days of Brady Street. Apparently has been in business ever since. Middle-of-the-block tap now draws younger, neighborhood crowd, with service industry personnel notable segment of clientele. Bring your tattoos.
Food: Hm. A rack of chips is on the wall.
Signature Drink: Tall Boy Pabst, $2 special. They pour a lot of shots of brown liquors.
Capacity: 78 in 1,034 square foot tavern.
Restrooms: One for men, one for women. Shared sink in bar.
Year Established: 2011 in present guise. Purpose-built tavern building, occupied, probably continuously, for over 125 years.
Year Building Constructed: Built 1888.
Estimated Annual Rent: $21,217 according to assessor's calculations.
Walk Score: 93 out of 100, "Walker's Paradise" Plenty going on in all directions.
Transit Score 55 out of 100, "Good Transit." Score should be higher. Route #10, #15, Green, #30 and others not far away.
Games of Chance: 5 plus it's an active bar dice tavern.
Games of Skill: Pool Table, Monopoly board on a table. Used to be some mighty good chess players here.
Aldermanic District: 3rd, Nik Kovac.
Hours of Operation
| | | | | | |
| --- | --- | --- | --- | --- | --- |
| Is Open? | Day | Open | Close | Expected Customers | Age Restriction |
| True | Sun | 11:00AM | 2:00AM | 40 | |
| True | Mon | 3:00PM | 2:00AM | 40 | |
| True | Tue | 3:00PM | 2:00AM | 40 | |
| True | Wed | 3:00PM | 2:00AM | 40 | |
| True | Thu | 11:00AM | 2:00AM | 75 | |
| True | Fri | 11:00AM | 2:30AM | 100 | |
| True | Sat | 11:00AM | 2:30AM | 100 | |
If you think stories like this are important, become a member of Urban Milwaukee and help support real, independent journalism. Plus you get some cool added benefits, all detailed here.