Press Release
Zilber Family Foundation, Target, City Year Service Day Brings Color, Community to MPS' Anna F. Doerfler School
Volunteers to Paint Playground, School Hallways for May 30 TARGET: Milwaukee Matters Event
MILWAUKEE –Milwaukee Public Schools' Anna F. Doerfler School will open its doors to more than 50 volunteers, all wearing one color on Friday, May 30: red. Team members from regional Target stores will visit Doerfler, 3014 W. Scott St., sporting T-shirts in the company's iconic red. They will be joined by corps members from City Year Milwaukee in their trademark red jackets to give the Silver City neighborhood school a colorful makeover.
The event is part of TARGET: Milwaukee Matters, a partnership between Target and the Zilber Family Foundation that brings volunteers and other resources to benefit children and families in the Lindsay Heights, Clarke Square, Silver City, Burnham Park and Layton Park neighborhoods in Milwaukee. Target brings technical expertise, volunteer power and a dedication to improving education. The Zilber Family Foundation contributes local knowledge, neighborhood connections and a commitment to community revitalization.
This Friday is Target's regional day of service, which will draw volunteers from Target stores across southeastern Wisconsin to the south side of Milwaukee. Friday's event builds off City Year's April 12 Global Youth Service Day, also at Doerfler School, where more than 200 City Year and community volunteers painted everything from colorful water cycle diagrams to dozens of college and university logos in school hallways. Projects slated for May 30 include painting graduation murals inside the school, outlining hopscotch courts on the playground, and planting raised garden beds that will double as welcome signs for the school.
"Working with our Target and City Year partners has leveraged two service days for double the impact at Doerfler School," said Susan Lloyd, executive director of the Zilber Family Foundation.
In 2012, the Zilber Family Foundation partnered with City Year and Target to kick off the first TARGET: Milwaukee Matters event at Hopkins Lloyd Community School in Lindsay Heights.
"We tremendously enjoy partnering with organizations that are actively involved in the communities we serve, and there's no better example of that than the Zilber Family Foundation," said Jason M. Holton, executive director and vice president of City Year Milwaukee. "What makes this service project even more special is that when external volunteers—and many thanks to the many Target employees helping out on this project—support our work in the schools, it shows students that there are many people outside of the school who are invested in their success. We feel lucky we're able to continue the projects we started on Global Youth Service Day at Doerfler."
The May 30 event marks the fifth TARGET: Milwaukee Matters event since 2012. Altogether, the partnership has leveraged more than $70,000 of investment and nearly 1,000 volunteer hours in 13 elementary schools in Milwaukee neighborhoods.
"The beautiful paintings inside and outside the building help to create an environment that is engaging and welcoming for our students and families," said Ruth Aviles, Principal at Doerfler School. "The partnerships and investment in our school and in our neighborhood have been tremendous. We want to thank all the volunteers who have made this project possible. "
In the spirit of partnerships Target has made education, along with the time and talent of its team members, a central tenant of the corporation's charitable giving. Since 1946, Target has given 5 percent of its profit – which today equals more than $4 million a week – back to communities.
"Target's giving goes beyond simply writing a check," said Brenda Strom, store team leader at Target. "Our team members nationwide volunteer hundreds of thousands of hours in efforts to strengthen the communities where our guests and team members live and work. We are thrilled to bring volunteer power from our Milwaukee area stores to Anna F. Doerfler School."
The makeover is set to take place between 9 a.m. and 12:30 p.m., with a brief program from 8:30 to 9 a.m. at Doerfler School, 3014 W. Scott St., Milwaukee, WI, 53215.
Mentioned in This Press Release
Recent Press Releases by Zilber Family Foundation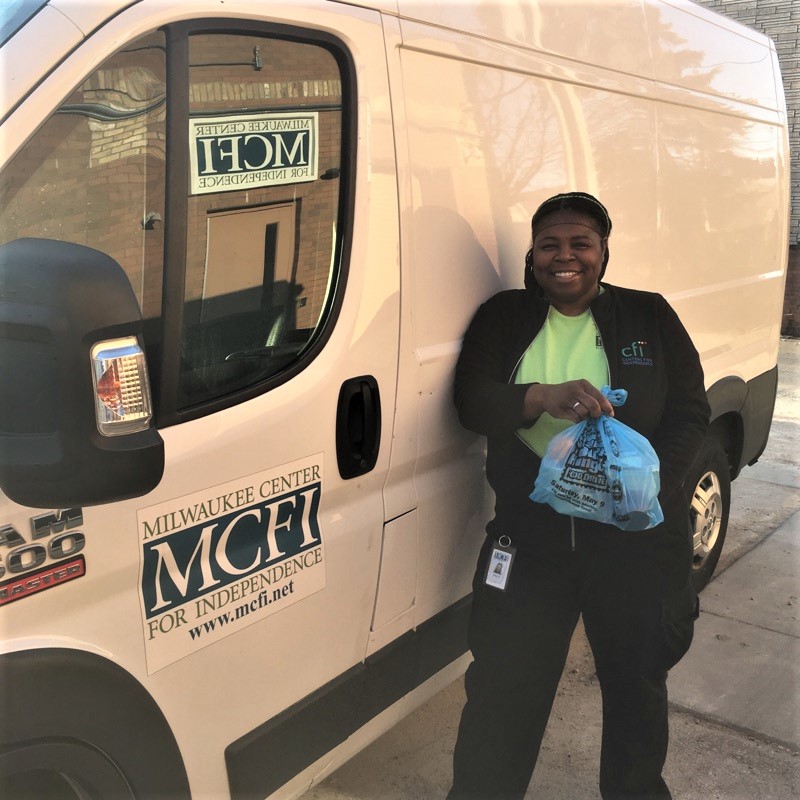 Apr 16th, 2020 by Zilber Family Foundation
First round of grants to support current grantees and immediate COVID-19 response efforts in Milwaukee and Hawaii.